Finding Sustainable Seafood – Albacore Tuna Quesadillas
Our family eats seafood often. The boys LOVE fish, so I try to make it a big part of our diet. It is easy to grab the cheapest option available, but I know that is not what is best for my family or the environment. I want to open a can of tuna fish, see that is actually real fish, and savor the delicious taste! I want real, sustainable seafood that was not raised in some overcrowded, deplorable fish farm. I also want to know that what I am feeding my family is not causing overfishing in certain areas and that the fish stocks remain at sustainable levels.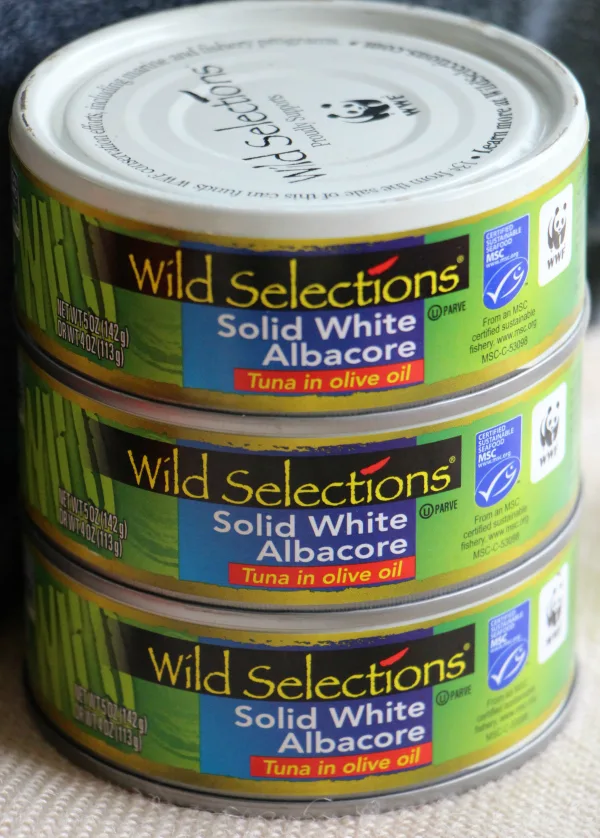 We tried Wild Selections® Solid White Albacore Tuna in olive oil in some of our favorite recipes. I love that this company is working to help the environment by giving back to the oceans. They are donating 13 cents from every can sold—a total of $1 million by 2018—to World Wildlife Fund marine conservation and fishery improvement projects. What this means to me is that our family and generations to come will be able to enjoy fresh, real seafood, not that which is made in a lab somewhere or caught by overfishing and damaging the fish stocks.
Other benefits of Wild Selections tuna:
non-GMO Project verified

Only full line of Marine Stewardship Council (MSC) certified sustainable seafood. The blue MSC eco-label tells you the fish in your can comes from well managed fisheries and healthy fish stocks

Premium quality, sustainably sourced fish that's 100% traceable; visit WildSelections.com to learn where the fish in your can was caught

Simple all natural ingredients and delicious taste
Upon opening the can, you can tell that it's quality seafood. Just one taste and you will taste how delicious it is! Find Wild Selections near you with the store locator.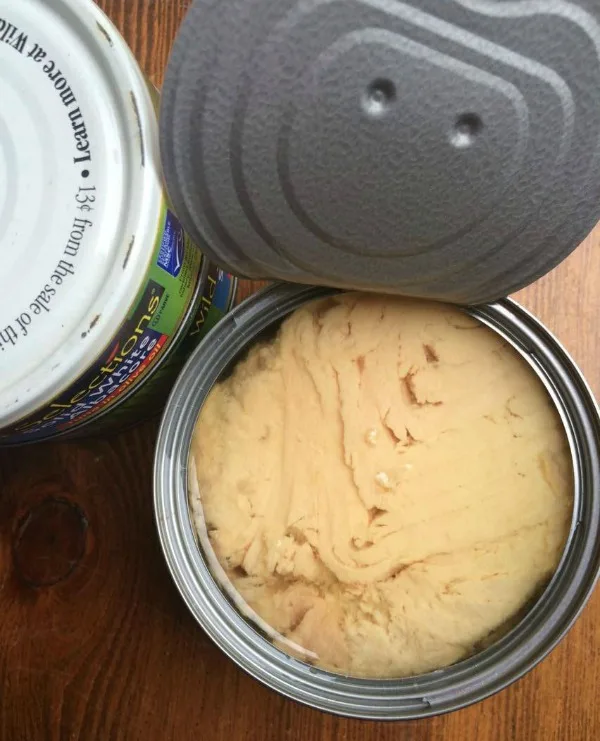 Hubby actually had no idea that this was canned tuna fish when he ate it. It doesn't have an overly fishy taste and it's not mushy like a lot of canned tuna fish. It was a hit, especially in these Albacore Tuna Quesadillas. They would be perfect for any quick meal, celebration, or Cinco de Mayo! You can make them in a snap and then dip them in this delicious fire roasted salsa.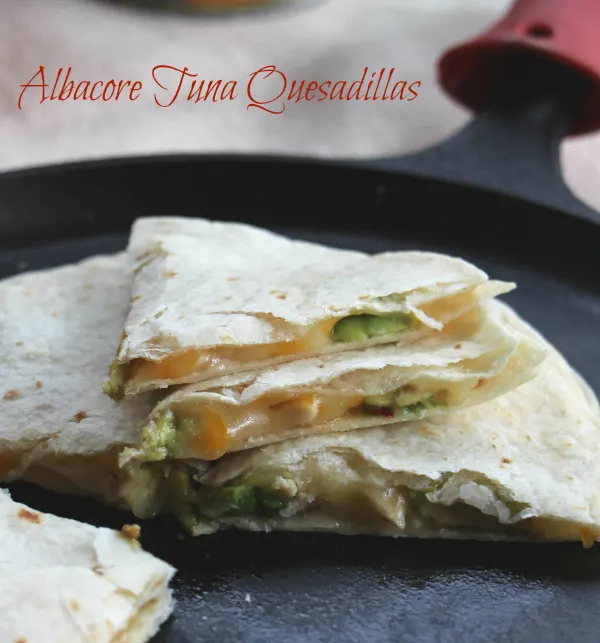 Ingredients for 3-4 quesadillas
one can of Wild Selections® Solid White Albacore Tuna

6-8 flour tortillas

2 cups shredded Monterrey Jack cheese

2 cups shredded Cheddar cheese

2 cups shredded Queso Quesadilla

diced avocado

(optional) diced tomato and bell pepper

(optional) salsa, sour cream, and guacamole for dipping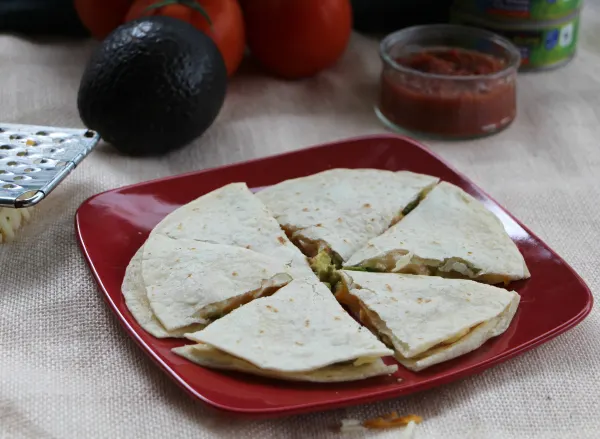 Directions:
Heat a skillet on the stove on medium.

Place a tortilla in the skillet.

Sprinkle Monterrey Jack and Cheddar cheese on one tortilla.

Add tuna and diced avocado.

Sprinkle Queso Quesadilla and place

another tortilla on top.

Let cook for about 30-45 seconds and carefully flip.

Cook an additional 45 seconds or until cheese is melted.

Cut into triangles with a pizza cutter and serve with salsa, sour cream, and guacamole, if desired!