There is nothing better than a fresh bowl salsa with chips and this fire roasted salsa recipe is SO delicious!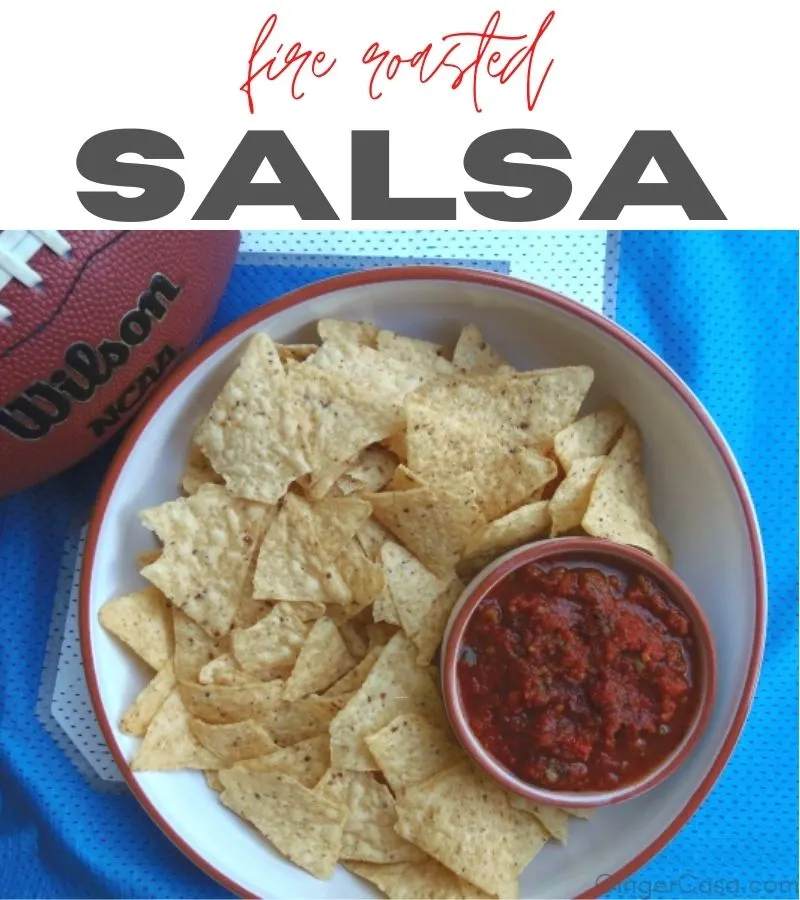 Our fridge always has a jar of homemade salsa in it. Sometimes it is regular salsa, occasionally fruit salsa, and then sometimes, this fire roasted salsa. The key is to get a can of fire roasted tomatoes, but you could definitely roast your own tomatoes if you have a plethora of tomatoes in your garden! Then, get 1-2 of your favorite pepper, roast it, and blend it all together with some spices! Serve with your favorite tortilla chips OR on top of enchiladas, tacos, or rice, and you will have a happy family!
Hubby and the boys and I can clear out some chips and salsa in no time, especially if our favorite team is playing on tv!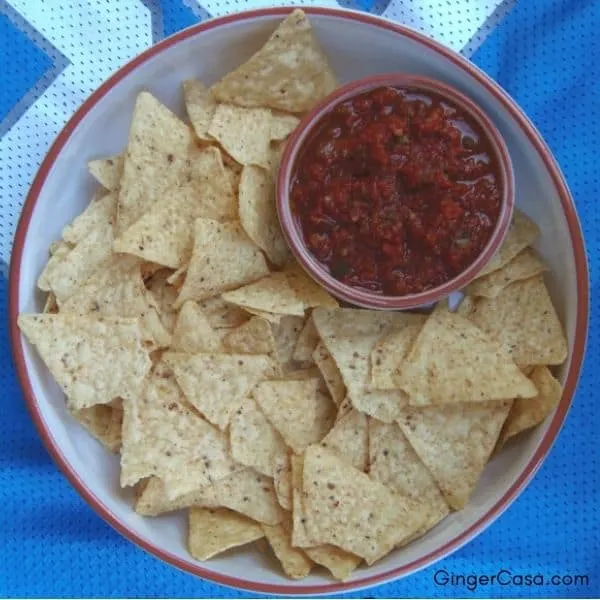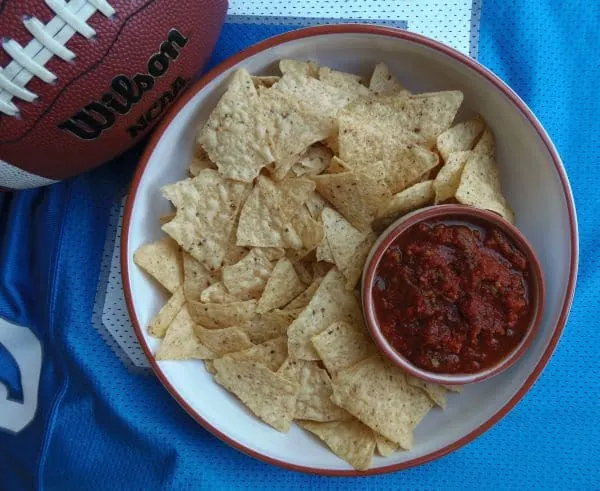 Fire Roasted Salsa