The First Years Sure Comfort™ Newborn to Toddler Tub is a great item to have! It's one of those things that will make life easier and help Baby like to take baths.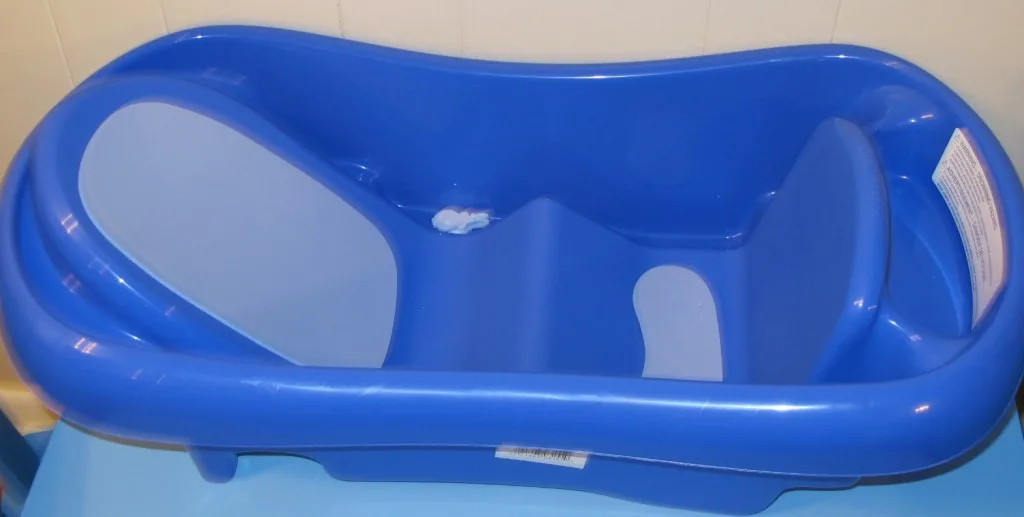 The Sure Comfort™ tub is designed for security, comfort, and convenience. I like the fact that it fits in the bathtub and even in single or double sinks. And did you know that the pads in the tub are mildew-resistant? To me, that is fantastic, because if you've been a parent for long, you've probably had mold or mildew issues. I don't know how many bath toys I've had to throw away due to mold and mildew, and it's comforting to know that The First Years was thinking about that when they made this tub!
The tub has two, clearly labeled spots for little ones. There is a more inclined side for newborns (the left side of the picture above.)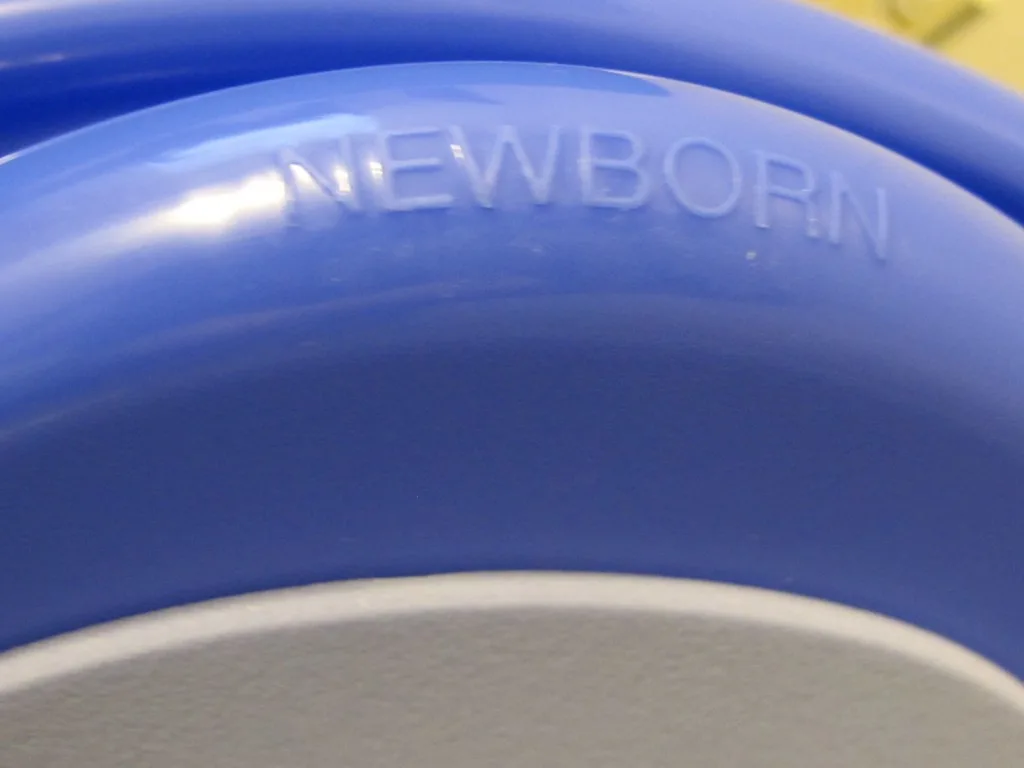 And also a more upright position for older babies and toddlers to sit up and have fun in the tub!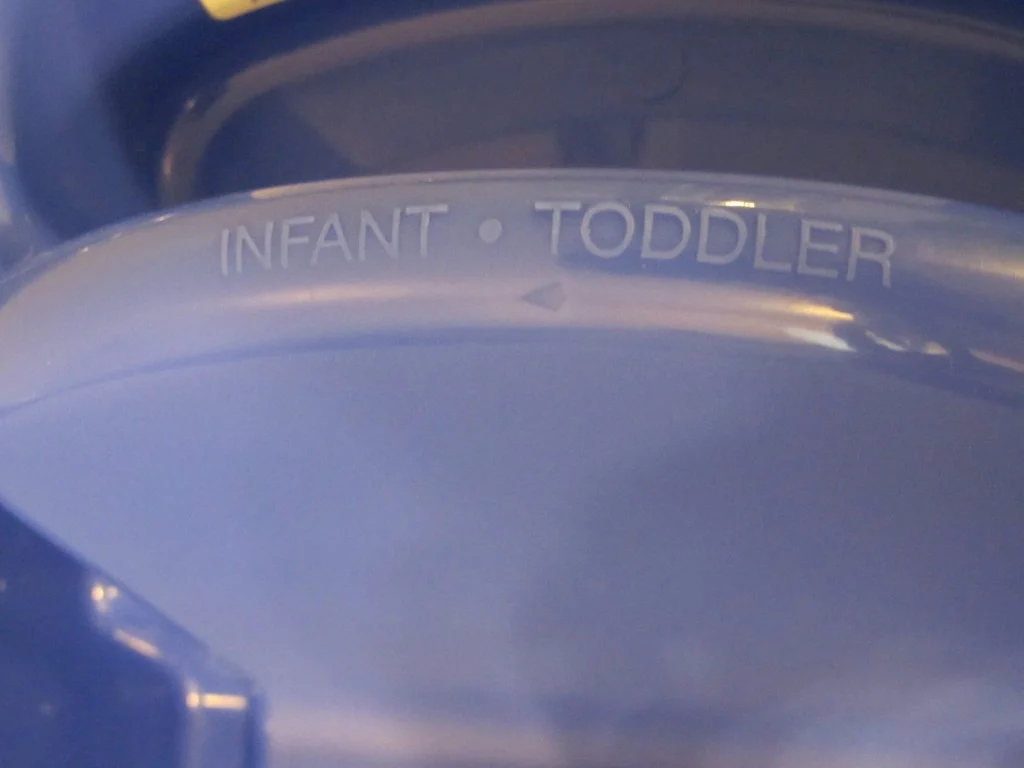 The tub also comes with a mesh sling with a padded headrest to provide extra comfort and support for tiny babies. The form-fitting netting cradles the baby and makes them feel more secure, which makes me wish we had this tub when Captain Fussybuckets was a newborn.
Ah, the agony that first borns go through! ha ha!
Okay, back to this awesome tub. It's perfect for newborns through toddlers. And I had to show you the most adorable stopper: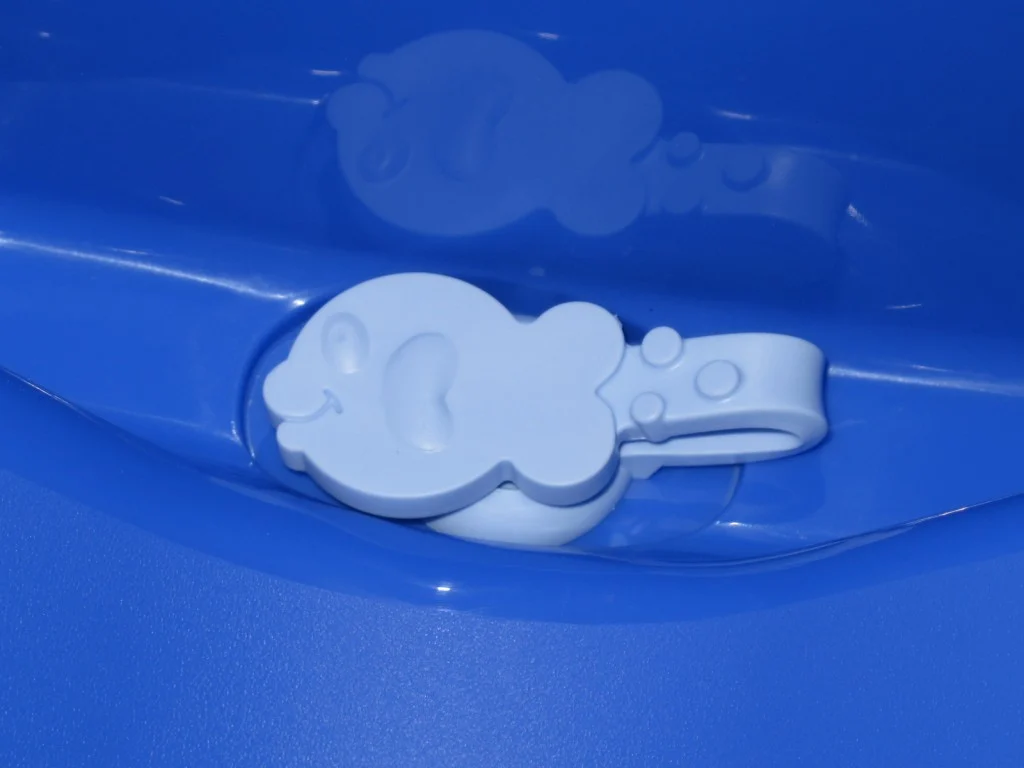 This tub sells for less than $20, making it a perfect shower gift or an easy to use necessity for yourself! The tub comes in pink or blue. You can find it at Walmart, BabiesRUs.com, and select Target stores, as well as Amazon.