This Disney Junior games shop has been compensated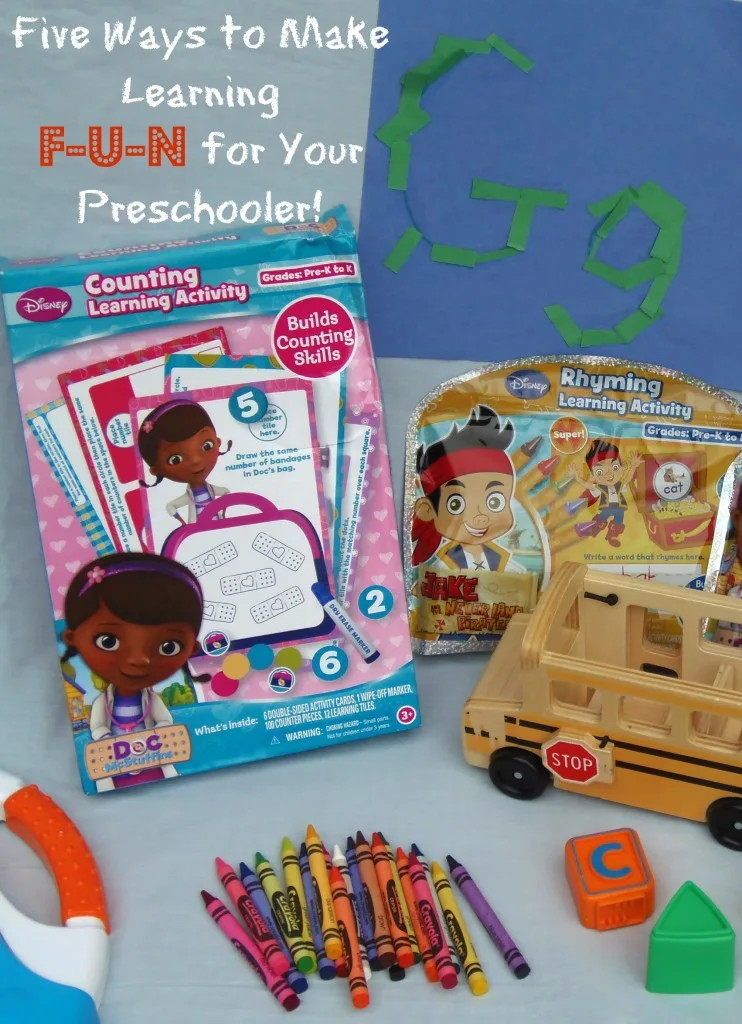 The reality has set in. The Captain is 5 1/2 and getting ready for kindergarten and D is 3 1/2 and getting ready for preschool. It's still up in the air where he will go to preschool, but he is ready for more formal learning. Well, as formal as preschool is, you know! He loves to craft, pretend, play dress up, and practice his letters. I love to find crafts and activities that are fun and educational for the boys.
D was so excited to be able to pick out a few activities for his very own! (Not having stuff handed down to him from older brother is pretty cool, you know.) I wanted to buy everything they had, but decided on three activities that I knew D would love: the Rhyming Activity featuring Jake and the Neverland Pirates, First Words Learning Activity featuring Mickey Mouse Clubhouse, the Counting Learning Activity and Alphabet Learning Activity, both featuring Doc McStuffins.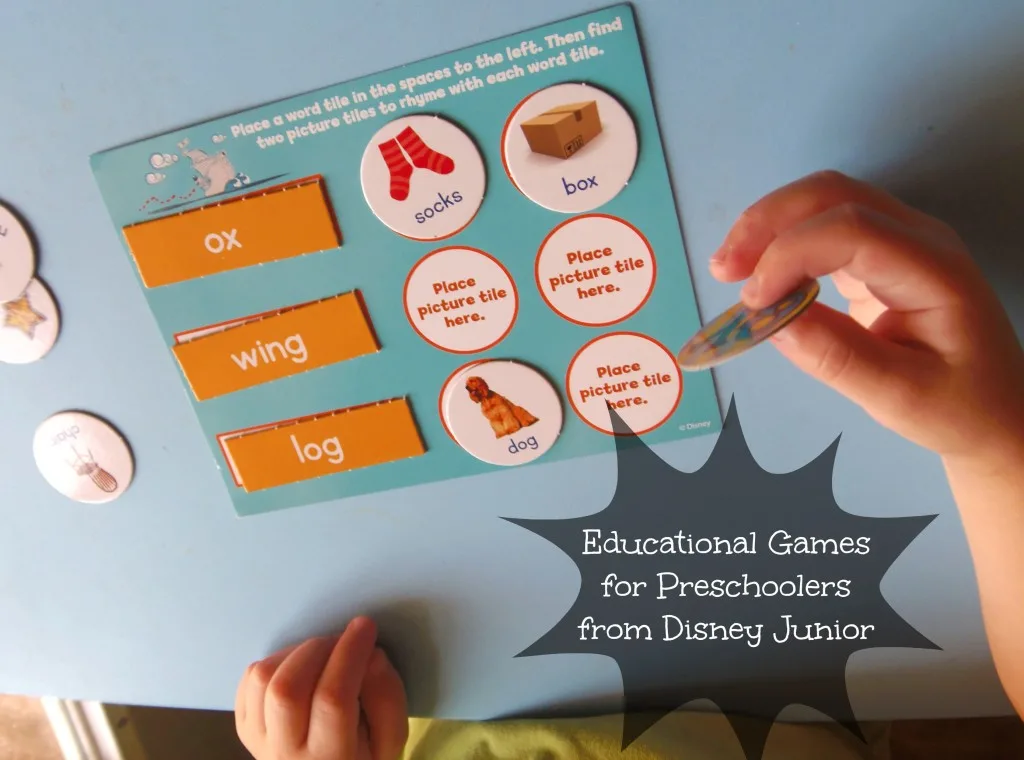 D's favorite game was the Rhyming card with pictures. He was pretty good at it, too! I had to read the first word to him and he quickly found the pictures that rhymed. I love that these games are all able to meet your child wherever he or she is at. If they are ready to write the words, there are crayons and wipe off cards included. If not, matching the cards is great, stress-free practice: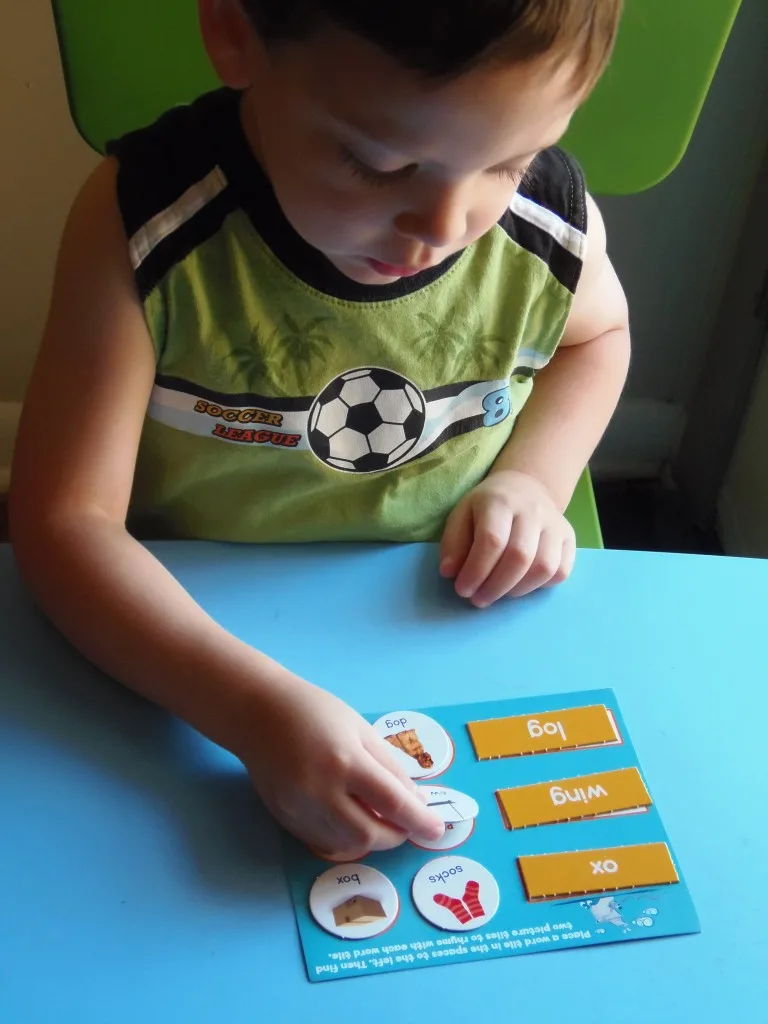 D also loved the Doc McStuffins counting activity, where he wrote the number and put the same number of counters on the card: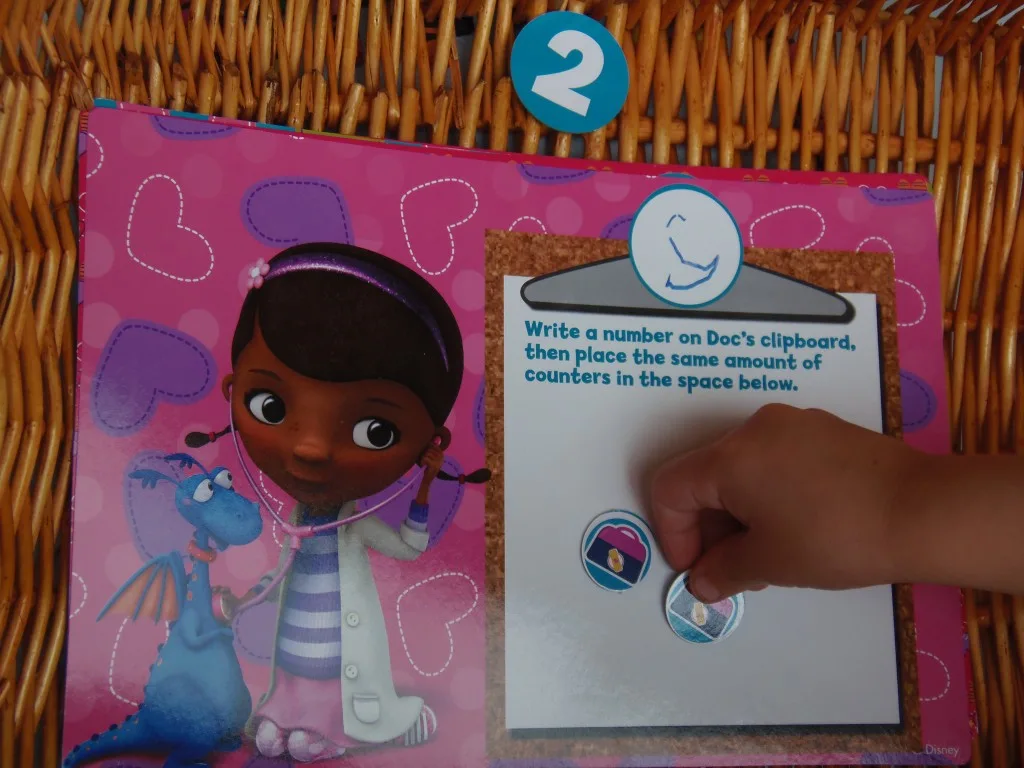 Here are four more awesome activities to help your child practice their numbers and letters without even knowing they are learning!


And don't forget to check out the Back to School section at Walmart for fun learning activities, all packaged and ready to go!