Disclosure: My friend Tori created this recipe by using a variation of the this Creamy Mexican Dip recipe. They are both brilliant and have made my world a little brighter today because of this recipe. 🙂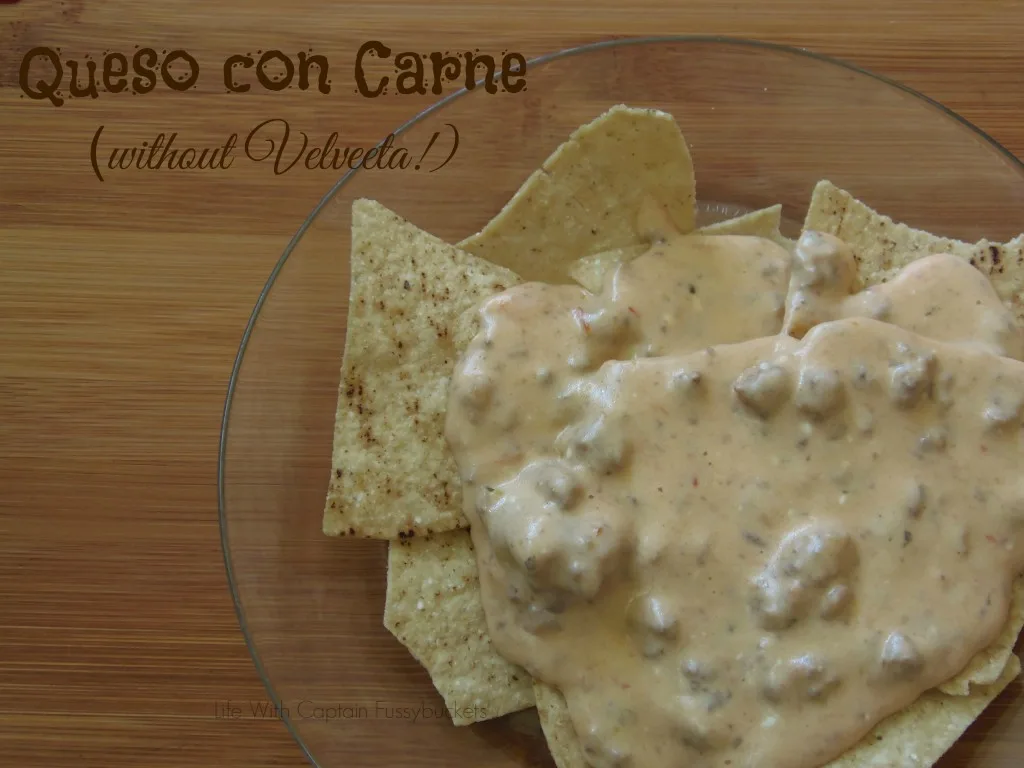 Queso, cheese dip, whatever you may call it, it's a delicious thing. I have had it multiple times throughout my life and it certainly is a wonderful thing. However, most recipes call for a shelf stable processed cheese called Velveeta. Now, Velveeta is wonderful and rich and creamy, but you gotta wonder exactly what they put in that stuff….it can't really be good for us, you know? (sidenote: You can make healthy homemade "Velveeta," but I haven't tried it yet.) So when my friend Tori posted that she had found this recipe and thus made her own Queso con Carne….I had to try it. And wow. Just wow. It's like a fiesta in your mouth! Hubby said it tasted like it was from a five star Mexican restaurant and he was right! It is simply delicious. You can make it with or without beef, make some with beef and some without, add different variations of spices and salsa, save some queso in the fridge to serve over broccoli the next day, make mac & cheese…whatever your Mexican food loving heart desires! So…here's the recipe! It really is a lot easier than it seems. I know it seems overwhelming, but you got this! And you'll be so pleased after it's made, I promise!
You can add this queso con carne to just about anything…on top of baked potatoes, with pasta, as part of your Taco Tuesday feast…it will never go to waste because it's so so good!
​