It's already 91 degrees here in Texas. It's HOT, and since it's only May, it's definitely guaranteed to get much hotter. We have a kiddie pool, but we don't keep it filled up because it's not safe for either the Captain, who is three, or Baby D, who is one. If they go outside alone, they could easily drown. AND since Baby D is still pretty young, we have to be rightthere to make sure he doesn't get hurt or get water in his ears (he has tubes). So what other options do we have? I've compiled a list of fun, cheap, safe things for preschoolers to do when it's HOT!
Play in the Sprinklers. You water the lawn and the kids get their water time, all at the same time! It's safe for the kids, as long as there are no sticks or sharp objects in your yard and they're not playing on concrete. AND, you don't have to turn it up very high to have loads of fun! If you don't have a sprinkler, check out these awesome homemade sprinklers:
Make DIY splash pad: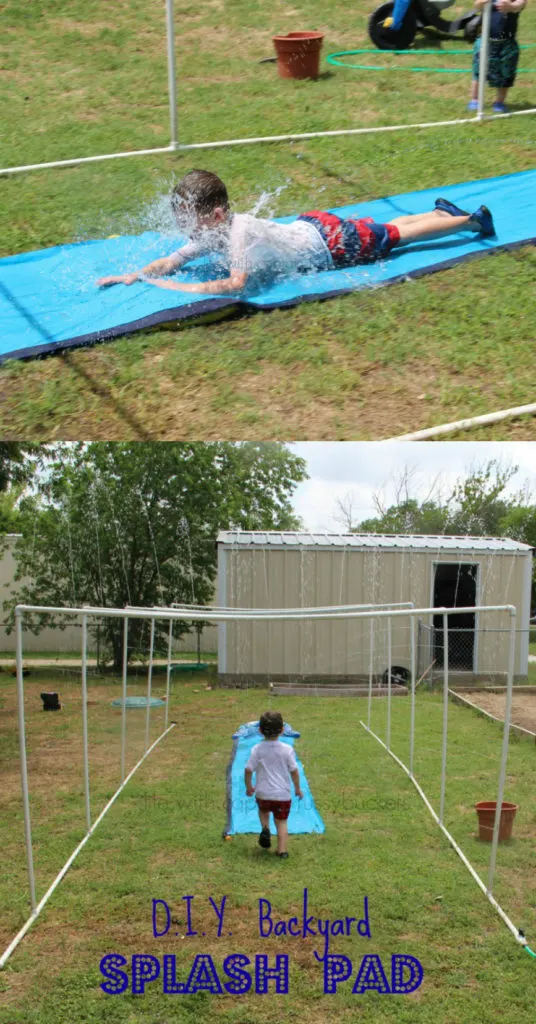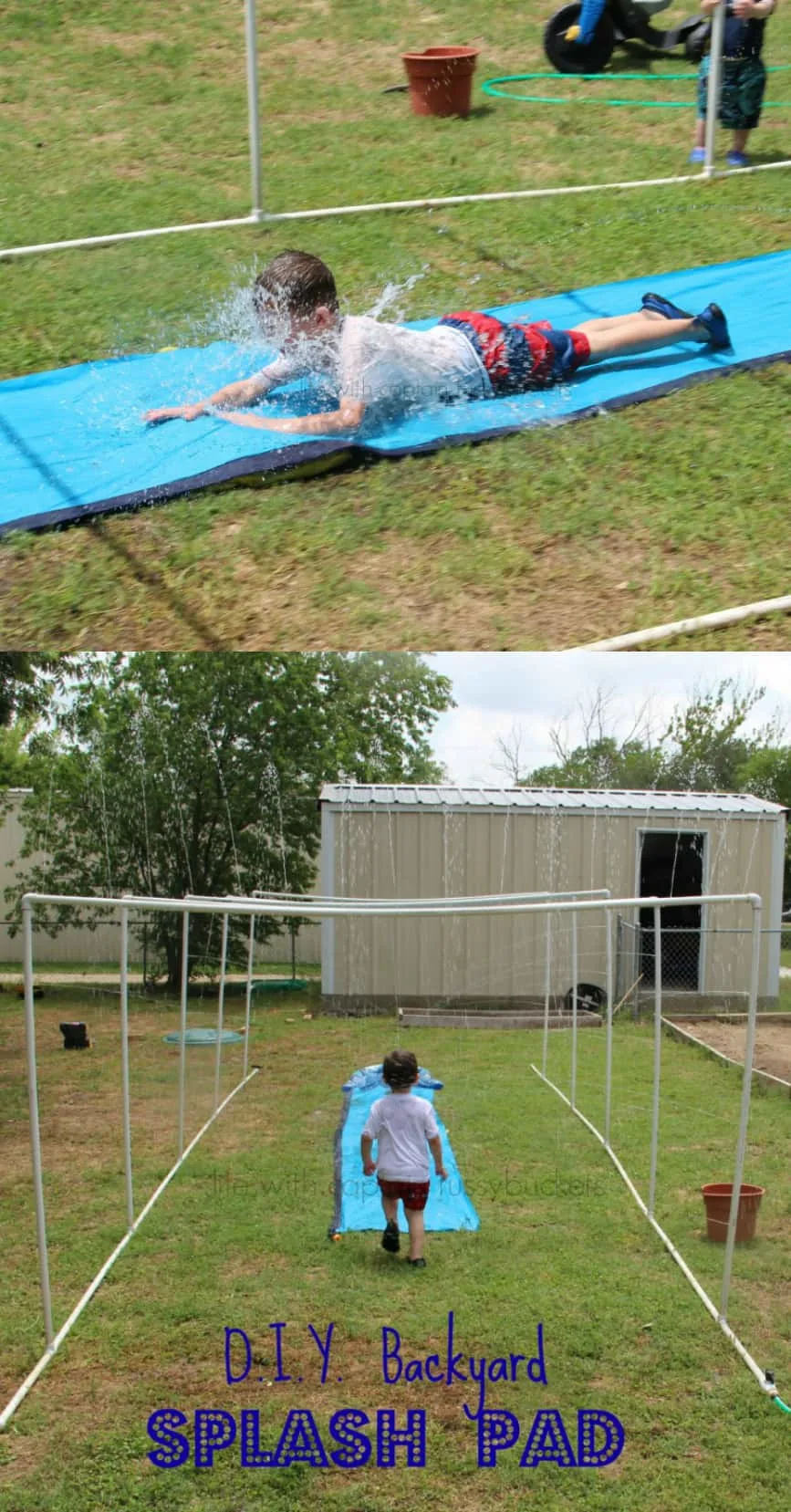 "Paint" with water. Anything goes. Get a bowl or cup of water, a foam paintbrush, and tell the kids they can "paint" the house! They love it! (unfortunately this usually ends with dumping the cup of water on themselves or their sibling, but that's okay, too!)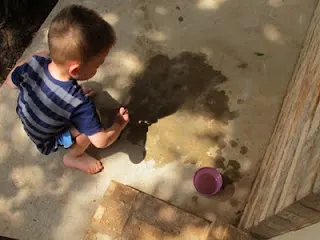 Splash Pads. Check to see if there is a free Splash Pad in your area. They're becoming more popular and this is a great, toddler friendly alternative to high priced water parks that toddlers aren't old enough to enjoy, anyway!
Water Table – Either purchased or homemade!
(kids still need to be closely watched because drownings DO happen in only a little bit of water!)
Make and eat homemade popsicles! What better way to cool off than with a popsicle? But if you don't want the added food dyes, high fructose corn syrup, or cost, make your own with ice cube trays or cups and popsicle sticks or bought popsicle forms! You can make popsicles with ANYTHING…..watered down juice, yogurt, milk, pureed fruit, anything!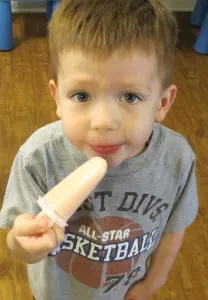 Do you have any fun, safe activities for preschoolers to do to keep COOL in the hot weather?