What is the best Christmas cookie recipe?
It all depends on preference, but I think the best Christmas cookie recipe is this one! Make these fun and easy Glazed Sugar Cookies! These swirled Christmas cookies will disappear quickly because they are so good!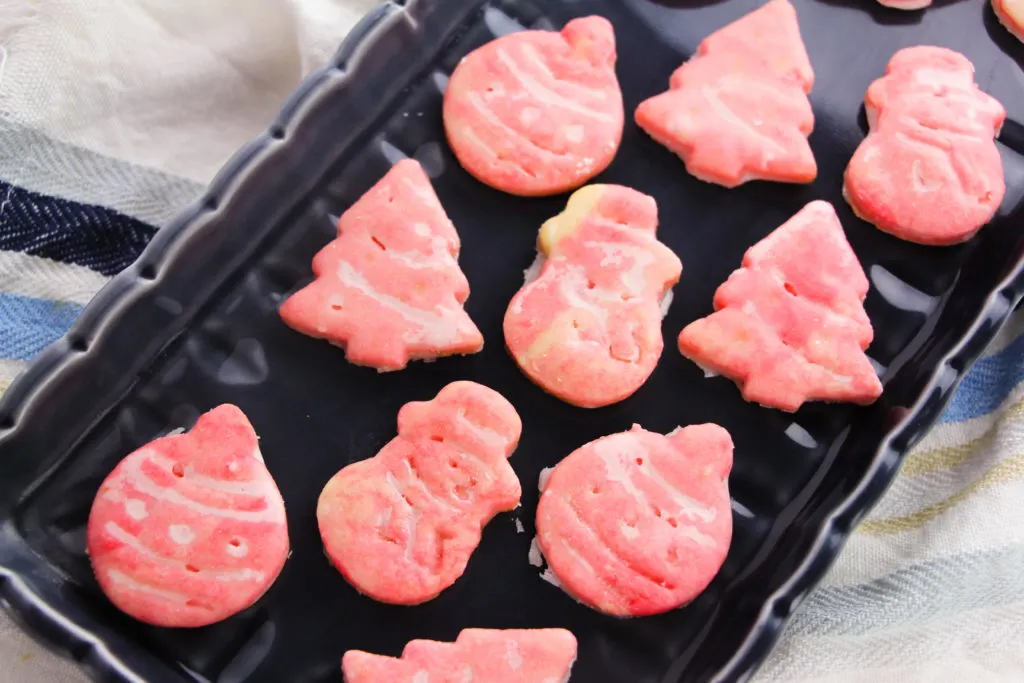 The holidays are such a joyous time for the family. If you love making Christmas cookies with your family, you will love these glazed sugar cookies!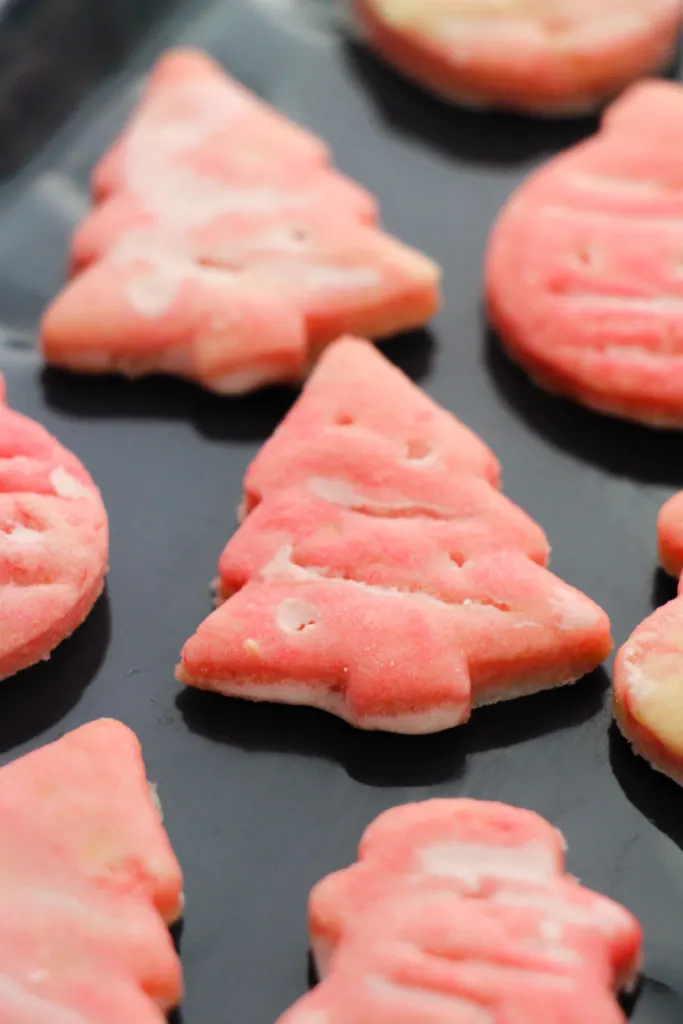 The dough is a swirled cookie dough and it looks so good underneath a clear cookie glaze.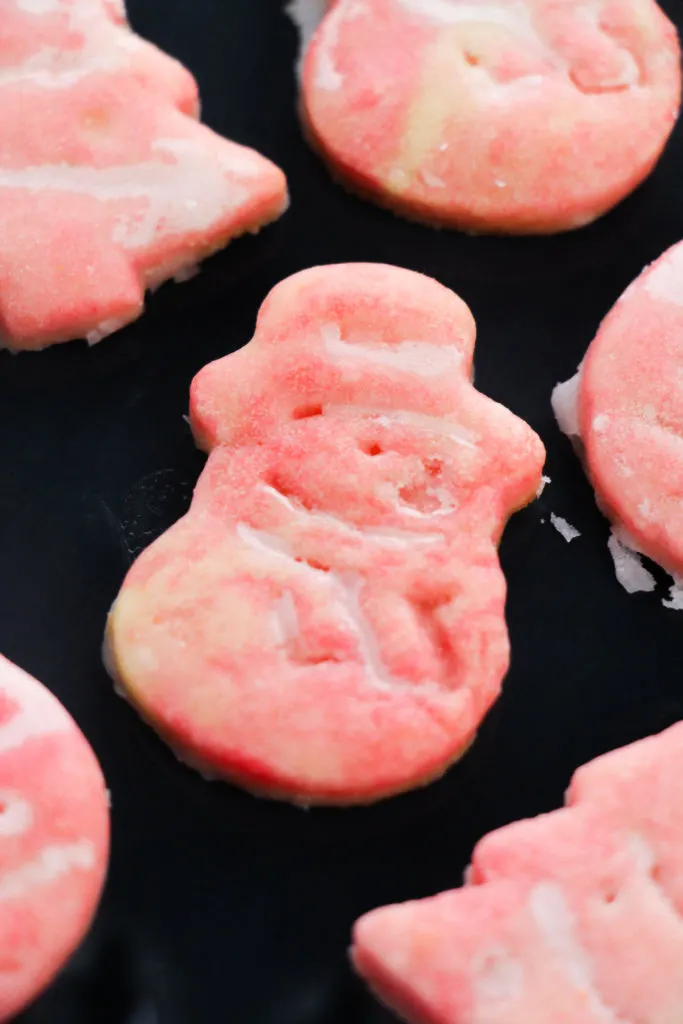 How long does it take sugar cookie glaze to dry?
Definitely allow 1-2 hours for the sugar cookie glaze to dry, but if you can plan ahead, it's probably best to let them sit overnight. But, if you're into taste more than glaze hardening, then by all means, eat up whenever you like!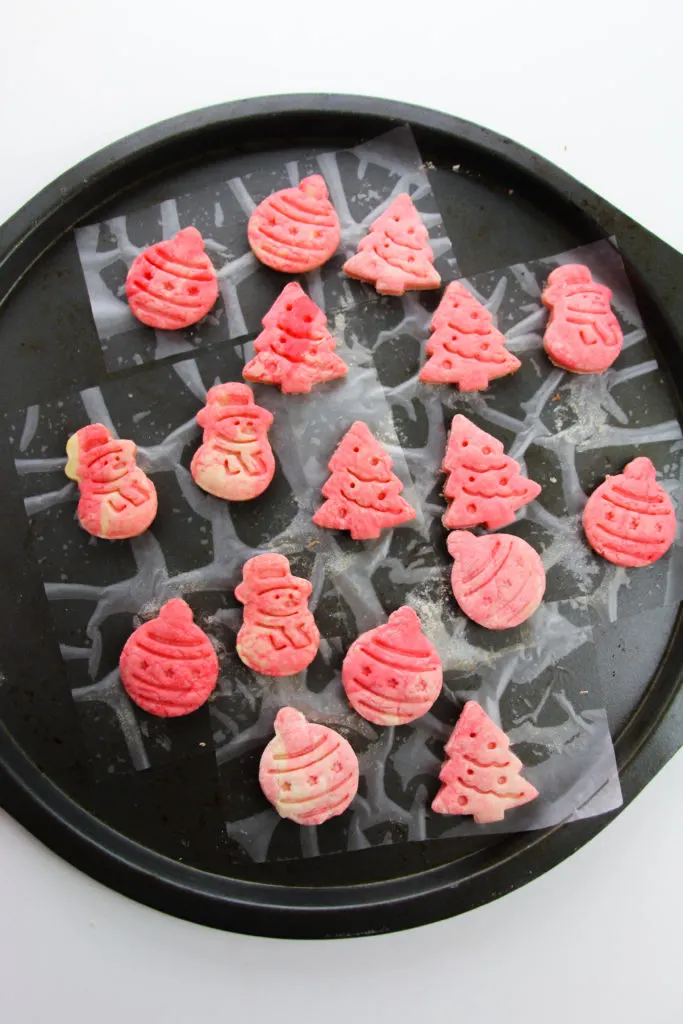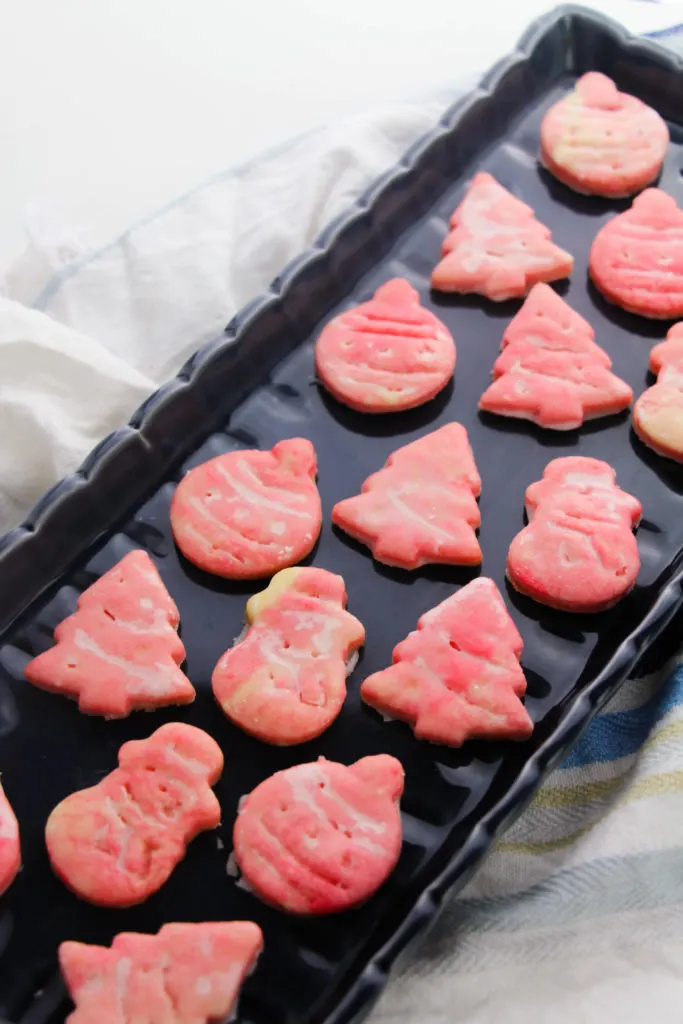 The swirled cookie dough is gorgeous and so much fun!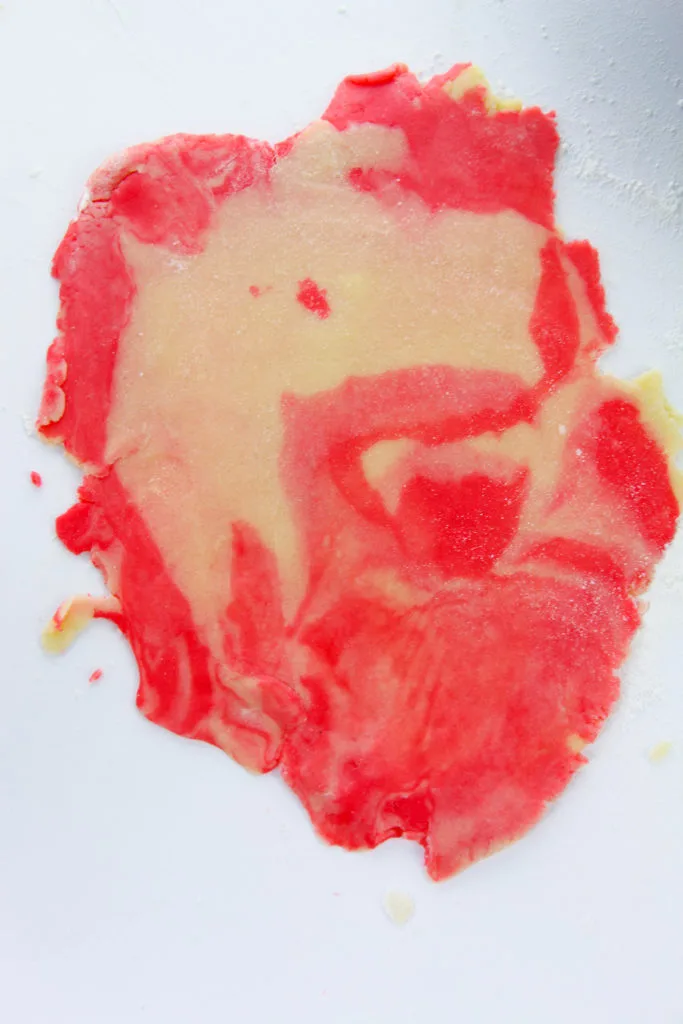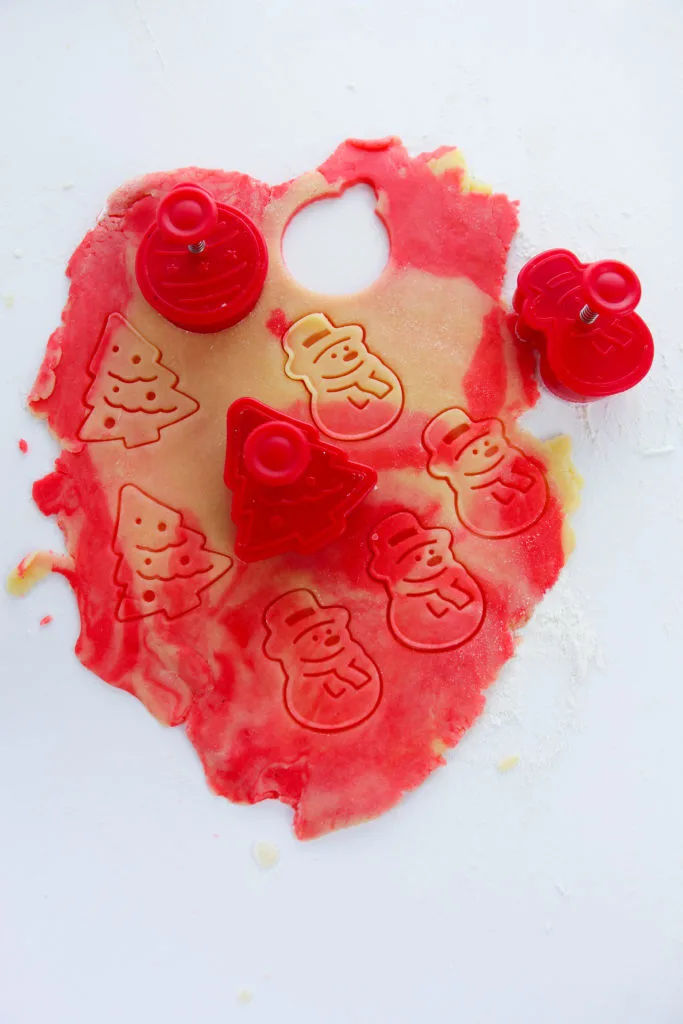 I love baking my sweets and sugar cookie glaze without corn syrup, so this recipe is a winner in our house. No need to head to the store, because most of these items are in your pantry already!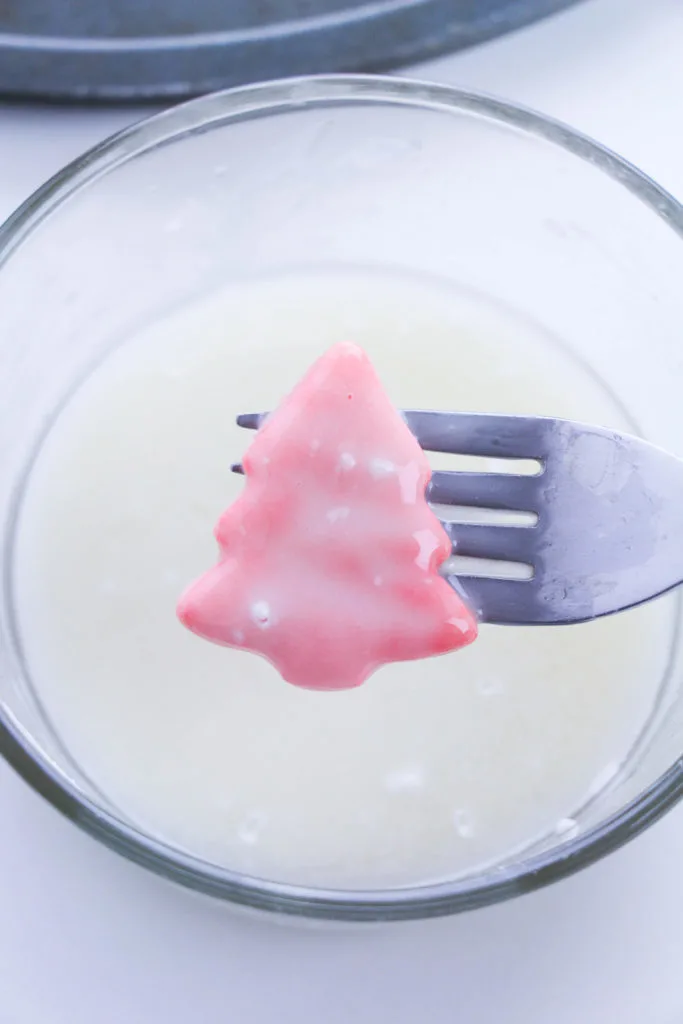 Out of all of the icings in the world, one of my favorites is definitely a powdered sugar glaze for cookies that hardens. It's the perfect texture and flavor!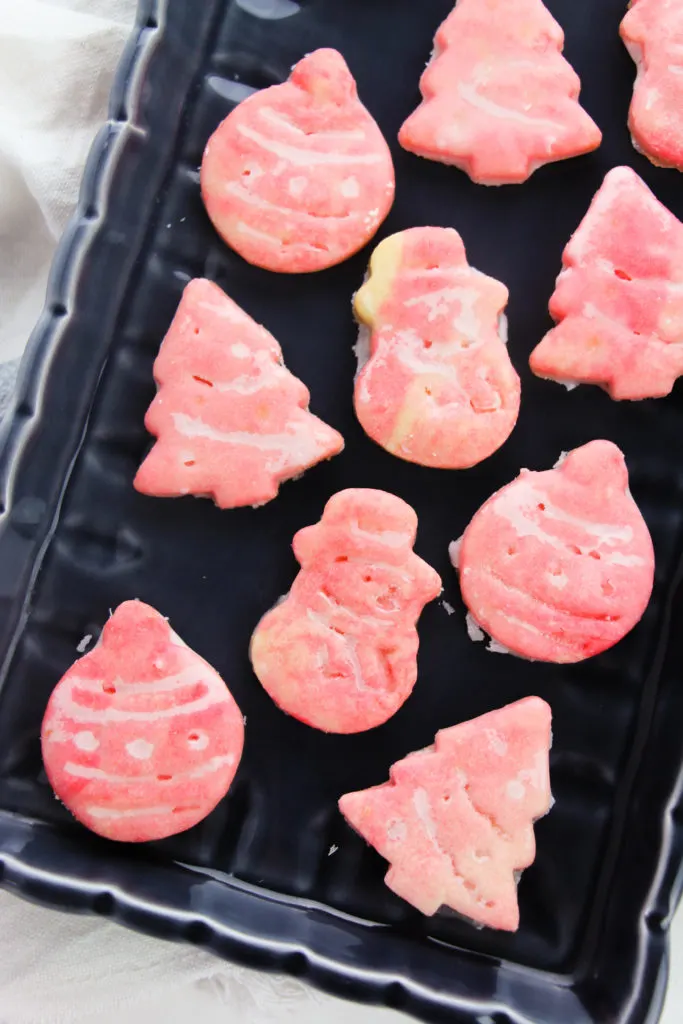 Enjoy these glazed sugar cookies this holiday season!