Thanksgiving will be at home this year, so we are referencing the Juicy Juice™ site often to get ideas and inspiration for recipes, crafts, and activities for kids! I got the idea to make these Jigglin' Juicy Juice™ Snacks with Apple Juicy Juice 100% juice!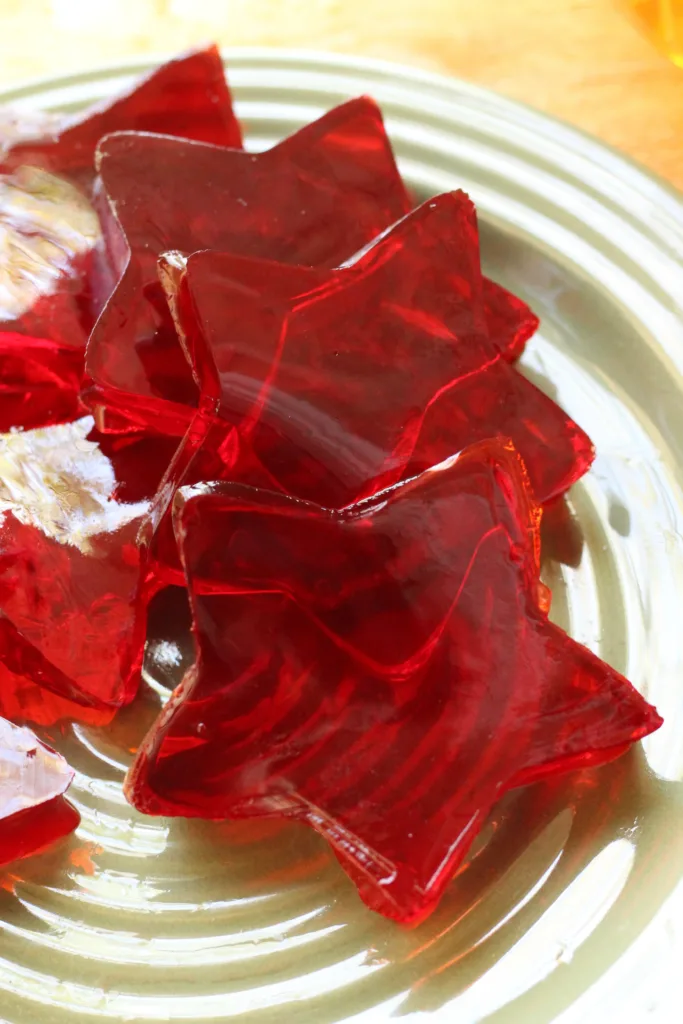 The 7 year old LOVES jiggly gelatin snacks, so I knew he would love the Cherry Apple combo, and he does!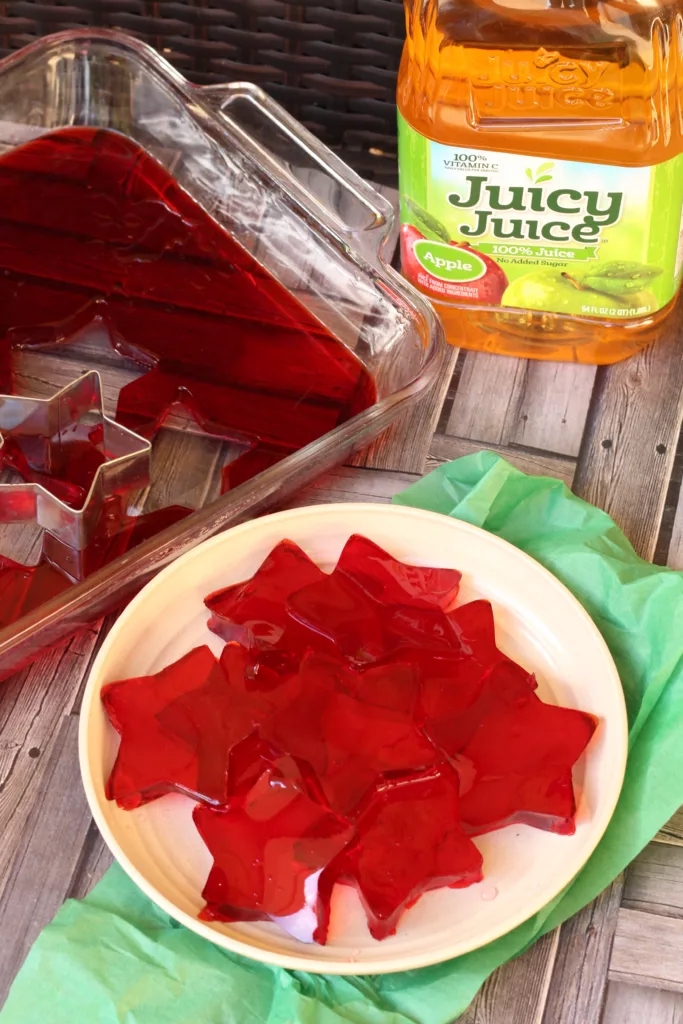 He loved to cut the star shapes out when it had set!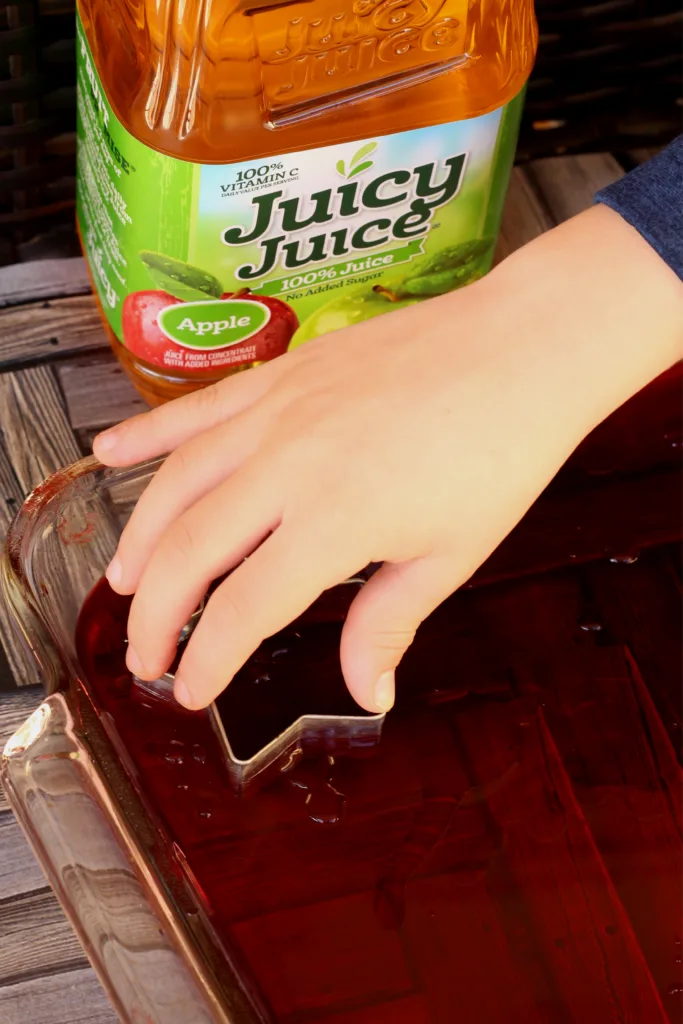 These gelatin and juice snacks are great to have on hand all throughout the year, but the red star shapes are special for the holiday season! If I had a turkey cookie cutter, that would have been way cooler for Thanksgiving, but the stars worked well! And let's be honest, who isn't celebrating Christmas already?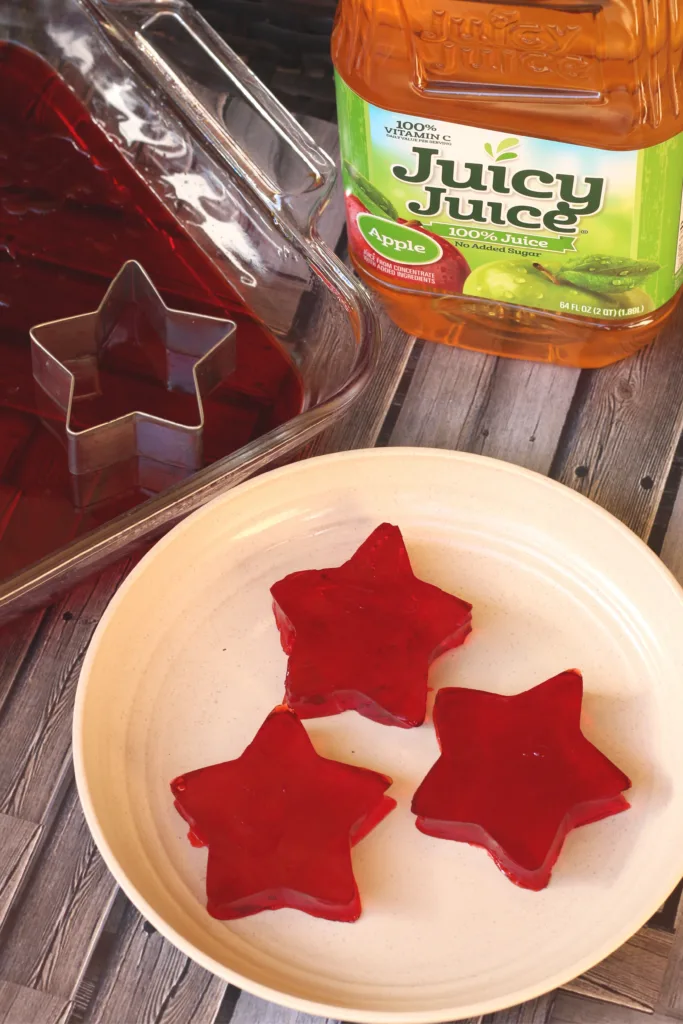 >>Make this Apple Cider with Juicy Juice!<<
Thanksgiving Activity Ideas
I love this Create Your Own Turkey Cone and Turkey Juice Box Covers! Both are super cute ideas for crafts for kids for Thanksgiving and you likely have all the materials on hand already!
What special things do you like to make with the kids for the holidays?