This non-GMO snack post was brought to you by Mum-Mum. All opinions are mine.
As much as we try to always have healthy, fresh foods available for Baby Brother to eat, the need for healthy packaged snacks is always present. When we go to the store, church, or to his brothers' soccer games, I know now that I need to have something easily accessible and portable in my diaper bag for him to munch on. He is all about self feeding, as we never did traditional baby food with him. And at ten months, he has already found what textures and flavors he prefers. His favorite foods are blueberries, grapes (cut up, of course,) bananas, peas, sweet potatoes, cheese, and carrots. Do you know how hard it is to serve a bowl of squished up blueberries to an energetic ten month old at a soccer game, though? Yeah, not easy!
Baby Brother has been snacking on Baby Mum-Mum rice rusks for a few months now, and still gets excited when I offer one to him. They're not messy and are made with non-GMO Japonica rice. There are many options available, like Original, Vegetable, Banana, Apple, and Organic Carrot.
Mum-Mums:
are made with non-GMO Japonica rice
contain minimal sugar and fat
contain no artificial colors
contain no artificial additives or preservatives
dissolve easily in your child's mouth
are gluten-free, egg-free, and peanut-free
are available in many different flavors
are available for different ages
have organic options
I gave Baby Mum-Mums to the Captain and D when they were babies, as well, and honestly, D still loves them! I have gotten into the habit of putting TWO packages of Baby Mum-Mums in my bag because it's a good, healthy snack for D, as well! D loves Toddler Mum-Mums, too, which are recommended for kids ages 18 months and up. They're a little more dense and for babies who chew well.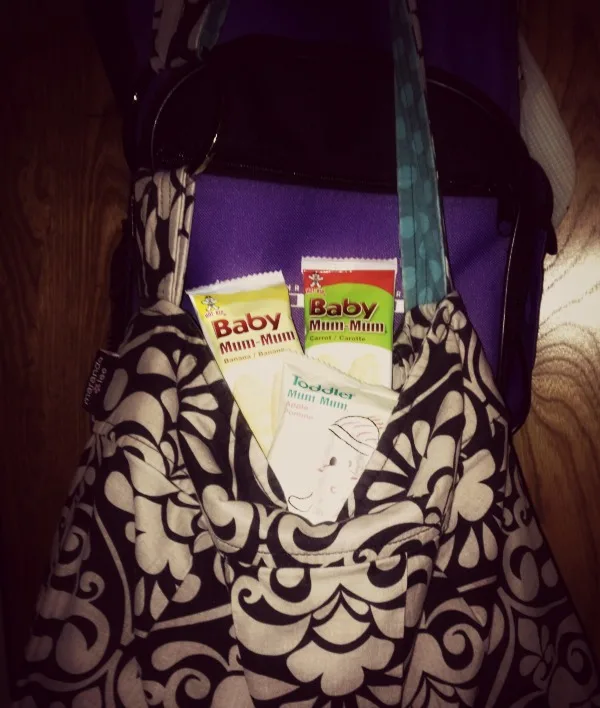 Baby Mum-Mums are also a great option when we are dining out, too. Whether it be something that is spicy or contains honey, something that I am not sure of the ingredients, or he is just not ready to eat, a Mum-Mum helps him to feel like he is crunching and chewing something just like us and helps keep him satisfied. Baby Mum-Mums promise to never contain any of the main allergens, as seen in this infographic: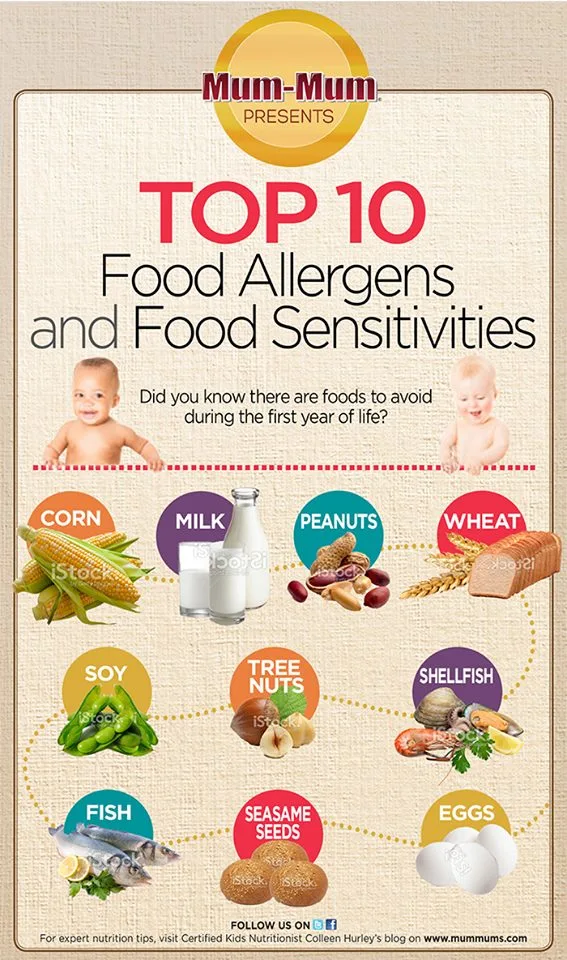 We love Mum-Mums and are pretty sure that your baby and children will, too! Also, check out Mum-Mum Snax for older kids! Order Baby Mum-Mums on Amazon!