This post has been brought to you by Kiwi Crate. All opinions are mine.
Since becoming a homeschooling mom, I have found that I struggle to come up with engaging, educational crafts for the boys. Pinterest is my frenemy! I find the perfect activities on Pinterest, but then the busy side of me sets in and I cannot get everything together. I am not organized enough to gather all the materials and get a craft done in any appropriate amount of time. I've come to grips with that. With that said, you will understand my sheer excitement when the boys each received a box with their name on it containing instructions, craft materials, and extra activities that were age appropriate and meaningful. It was like someone came and led an afternoon long educational arts and crafts lesson that the boys loved.
The Captain opened his Wild West Kiwi Crate, which is geared for kids ages 4-8, while D and Baby Brother were taking a nap. (No little brothers with sticky fingers makes for a better experience, you know.) The Captain read something about a hobby horse. I admit, I was left thinking I was going to have to scour the house to find a stick or something that we could use because there was NO way that Kiwi Crate fit one in their box. Except they did! The oh so wise company included a paper roll, about the size of a paper towel roll and inside was a slightly smaller roll. All we had to do was pull it out and put a cute bandanna sticker to hold it in place and instantly we had a "stick" long enough! The Captain was able to read the directions and all I had to do was help him to remove the backing on some of the stickers. His hobby horse had eyes, a mane, ears…and he absolutely loved it. The whole Wild West theme, crafts, and more were right up his alley. He also was able to create bean bags by threading a piece of yarn through holes (hello fine motor skills!) in precut material. Brilliant.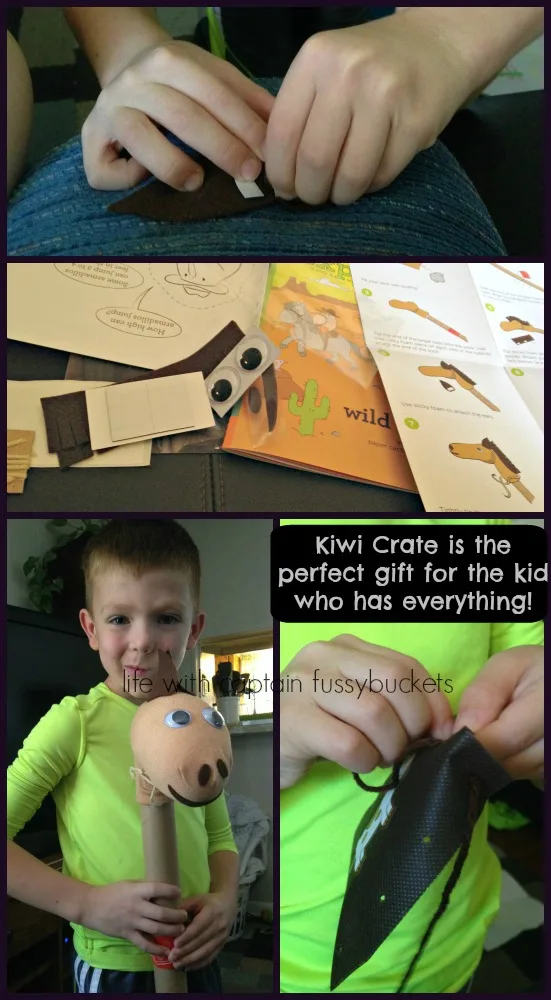 After D woke from his nap, I showed him his Koala Crate and he was so excited! Usually he has to team up with his older brother for craft projects, but not with Koala Crate. It was geared for his age and he was able to do everything without being frustrated or needing lots of extra help. His Koala Crate was all about learning colors and included crayons, watercolor paints, a soft color dice toy, transparency sheets for exploring colors and color mixing, and a garland to paint! He loved the scavenger hunt game and painting the garland. So much fun!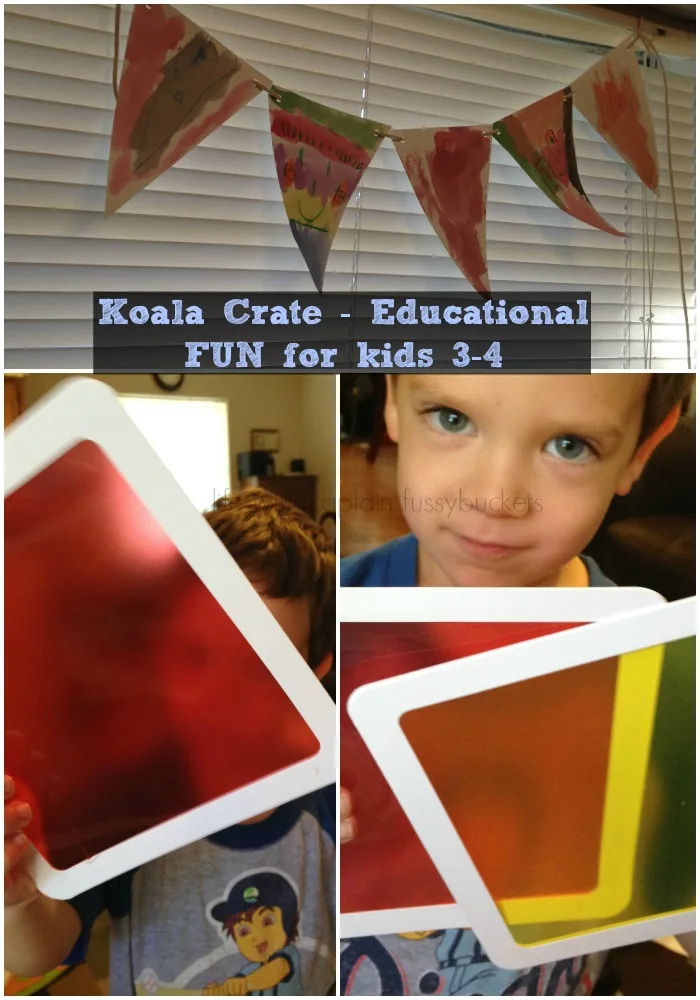 Kiwi Crate is an award-winning, monthly subscription service that provides all the hands-on materials to inspire creative, educational fun. With themes like Music, Color, Robots, and Safari, these crates deliver everything needed for unique activities that you and your kids can enjoy together. We know parents are pressed for time, so Kiwi Crate makes it easy to engage your children in creative activities that are both fun and educational. Monthly crates include all the materials & inspiration for 2-3 hands-on projects, delivered to your door! Plus, a 16-page magazine with activities to extend the learning & fun. Subscribers receive a bonus welcome kit + FREE shipping. Available to the US & Canada.
There are different crates for different age levels and interests:
Koala Crate: ages 3-4

Kiwi Crate: ages 4-8

Tinker Crate: ages 9-14+

Doodle Crate: ages 9-16+
These monthly subscription boxes would make a great, year-round Christmas gift for a kid or teen who has everything. There are new surprises every month, creativity to be explored, and lots of fun to be had! Visit Kiwi Crate and use code "LWCF5off" to save $5 off of your first crate with a subscription to any crate!