This chicken bacon biscuits shop has been compensated All opinions are mine alone
Honey Butter Chicken Bacon Biscuits – Breakfast for Dinner is a Win on School Nights!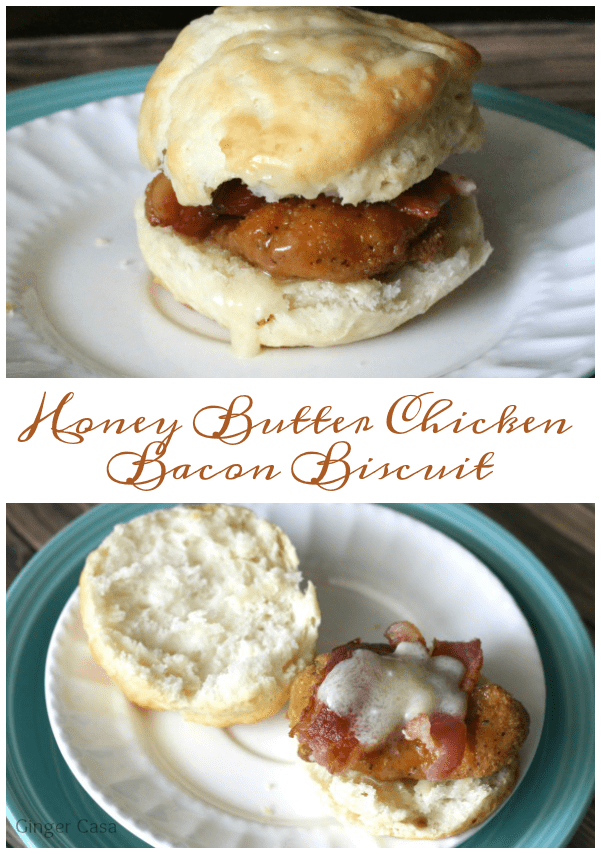 School is just a week away and I can already feel the stress of busy nights. Soccer practice, school events, homework, meetings…nights can quickly become busy and loaded with activities. I am not one for meal planning, but I feel like I need to get some more easy to prepare dinners on the menu for when I have no idea what to make.
Our kids love biscuits and chicken strips, so I decided to bring the two together for a "breakfast for dinner" of sorts. And I added in bacon because what is breakfast without bacon, really?
While shopping at my favorite grocery store, H-E-B, I picked up the ingredients necessary for Honey Butter Chicken Bacon Biscuits. A wordy title, but utterly delicious!
The two main characters of this meal are Wright Brand® bacon and Tyson® Better for You Lightly Breaded chicken strips: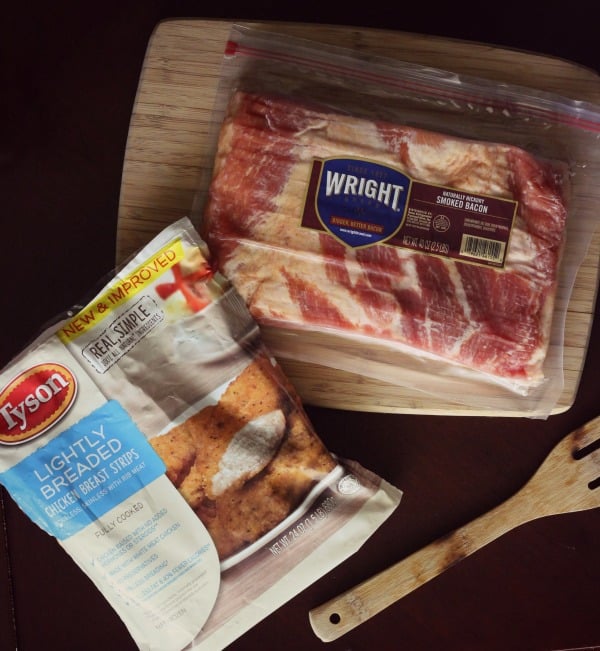 Wright Brand® bacon and Tyson® Lightly Breaded Chicken Strips are available in the cold section and freezer section. I found both at the back of my H-E-B, but will vary from store to store. Did you know that Wright Brand® bacon is a Texas brand?
The Making of the Honey Butter Chicken Bacon Biscuit
Ingredients (serves 4-6)
6 Tyson lightly breaded chicken strips

5-6 pieces of Wright Brand bacon

6 biscuits (the frozen or refrigerated kind work well)

2 TBSP honey

1/2 cup of butter

Directions
Cook biscuits and chicken according to package directions, adjusting temperature so you can cook them simultaneously. (Chicken strips need about 20 minutes at 400 degrees, but can alternately be microwaved.)

While biscuits and chicken are cooking, place 5-6 of bacon on a large, microwave safe glass plate.

Cover with two paper towels.

Microwave bacon on high for five minutes.

Check the bacon and cook another 3-5 minutes, depending on how crispy you like it.

Drain off bacon fat and blot with paper towels, set aside.

Soften 1/2 cup of butter in microwave.

Add in 2 TBSP honey and mix well with a whisk, set aside.

When biscuits and chicken are fully cooked, carefully cut chicken strips to fit the biscuits.

Open the biscuits and place as much chicken and bacon on it as you like.

Top the chicken and bacon with honey butter and place the top of the biscuit on top.

Drizzle biscuit with more honey butter, if desired.

Serve and enjoy!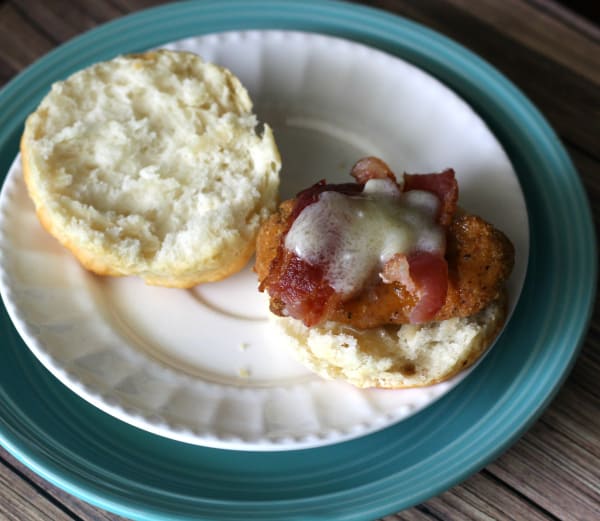 Our kids love biscuits and chicken, but I was not sure how they would like the two of them together. Turns out, they LOVED the honey butter chicken bacon biscuits! This meal was a success AND it's so easy to put together on a busy weeknight! Score!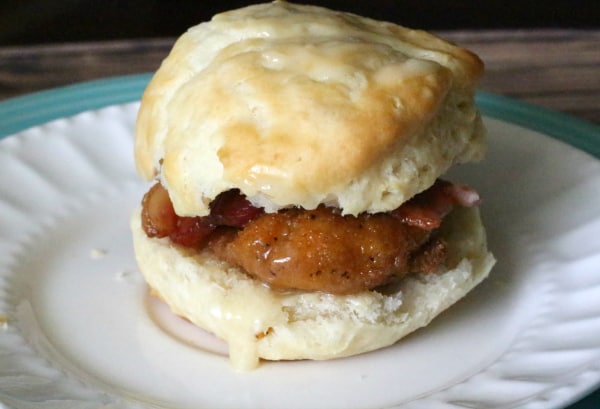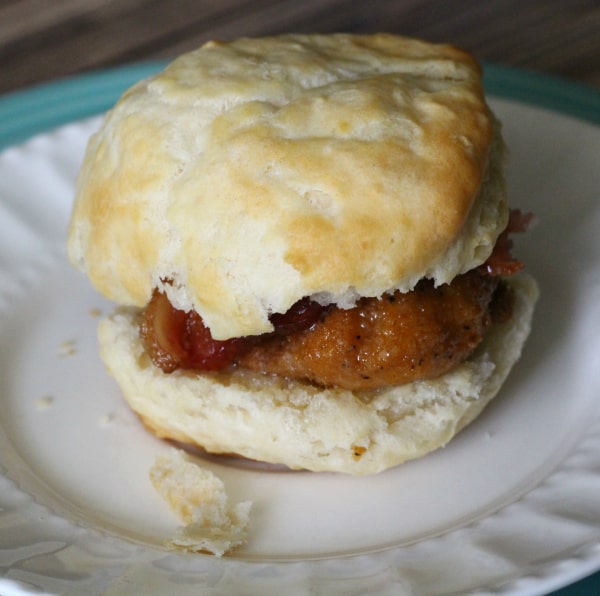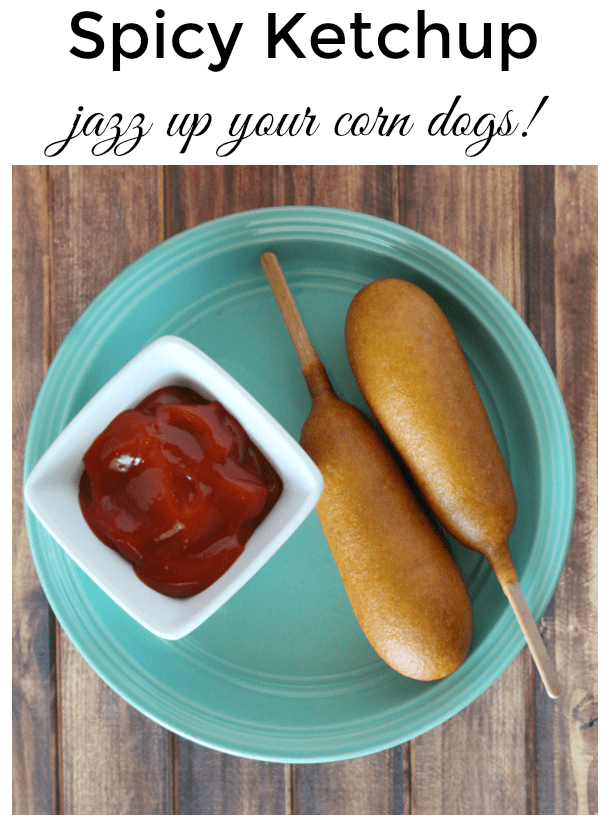 Another great option for busy school nights or after school snacks is easy, delicious corn dogs. My family loves them! They are full of protein, high quality, and made with little effort. I grabbed a box State Fair® corn dogs at H-E-B and scored some freebies with the yellow in-store coupon. Also, look for the stickers found on the package!
​Spicy Ketchup
I recently made a Spicy Ketchup dipping sauce to jazz up our State Fair® corn dogs. Here's how!
Ingredients:
– 3/4 cup of ketchup
– 1 TBLS of your favorite bottled hot sauce (more if you like it super spicy, less if you don't!)
Mix your ketchup and hot sauce together and serve…simple as that! Hubby doesn't usually need anything for his corn dogs, but he said this spicy ketchup was exceptional!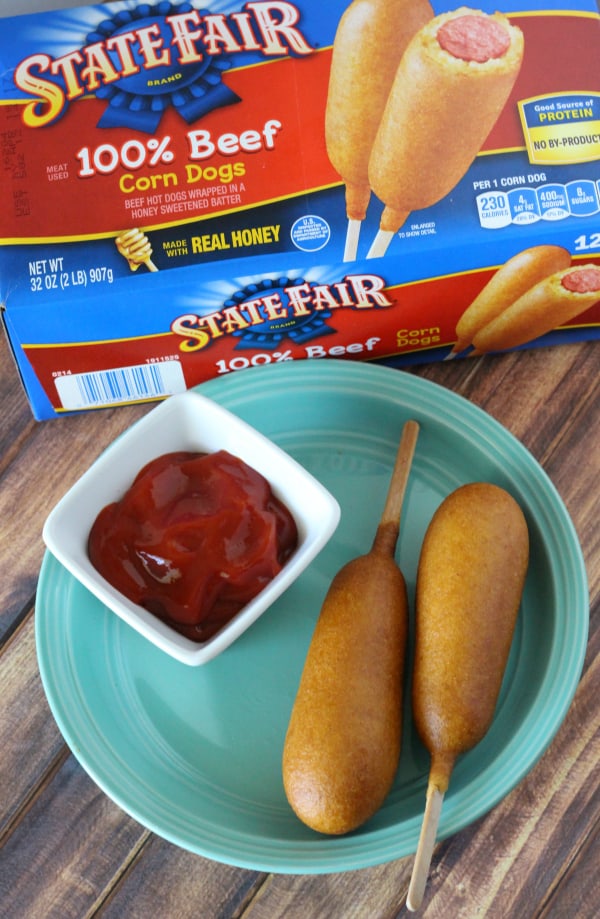 SaveSave