This chicken bacon biscuits shop has been compensated All opinions are mine alone
Honey Butter Chicken Bacon Biscuits – Breakfast for Dinner is a Win on School Nights!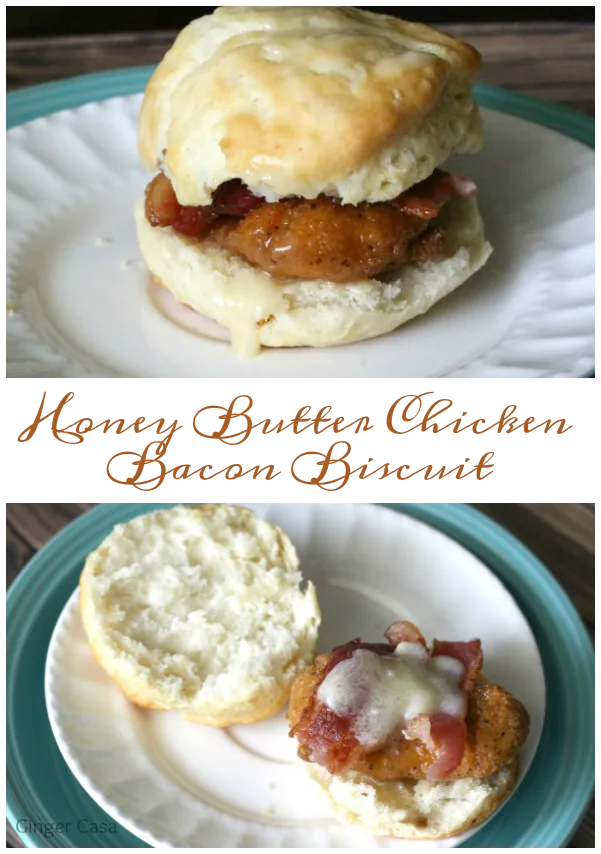 School is just a week away and I can already feel the stress of busy nights. Soccer practice, school events, homework, meetings…nights can quickly become busy and loaded with activities. I am not one for meal planning, but I feel like I need to get some more easy to prepare dinners on the menu for when I have no idea what to make.
Our kids love biscuits and chicken strips, so I decided to bring the two together for a "breakfast for dinner" of sorts. And I added in bacon because what is breakfast without bacon, really?
While shopping at my favorite grocery store, H-E-B, I picked up the ingredients necessary for Honey Butter Chicken Bacon Biscuits. A wordy title, but utterly delicious!
The two main characters of this meal are Wright Brand® bacon and Tyson® Better for You Lightly Breaded chicken strips: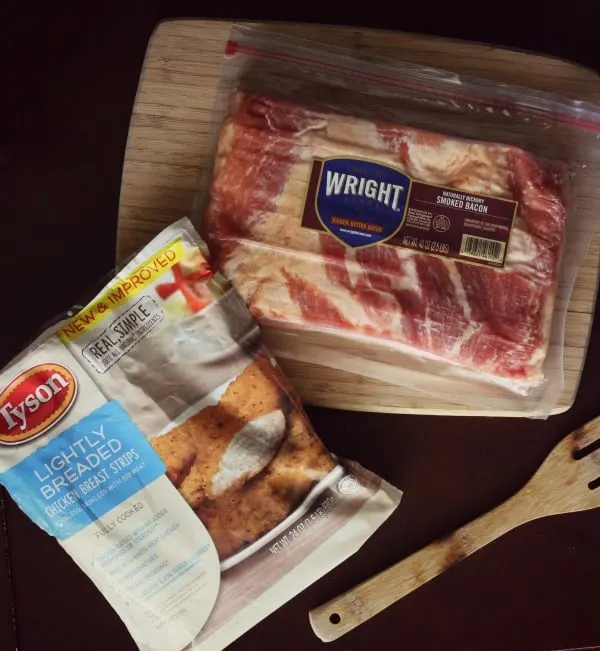 Wright Brand® bacon and Tyson® Lightly Breaded Chicken Strips are available in the cold section and freezer section. I found both at the back of my H-E-B, but will vary from store to store. Did you know that Wright Brand® bacon is a Texas brand?
The Making of the Honey Butter Chicken Bacon Biscuit

Our kids love biscuits and chicken, but I was not sure how they would like the two of them together. Turns out, they LOVED the honey butter chicken bacon biscuits! This meal was a success AND it's so easy to put together on a busy weeknight! Score!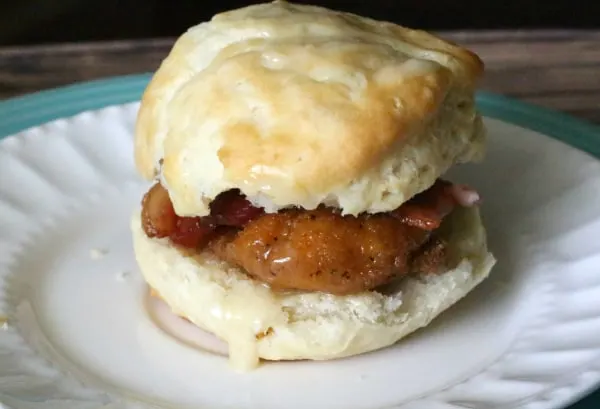 Save
Save