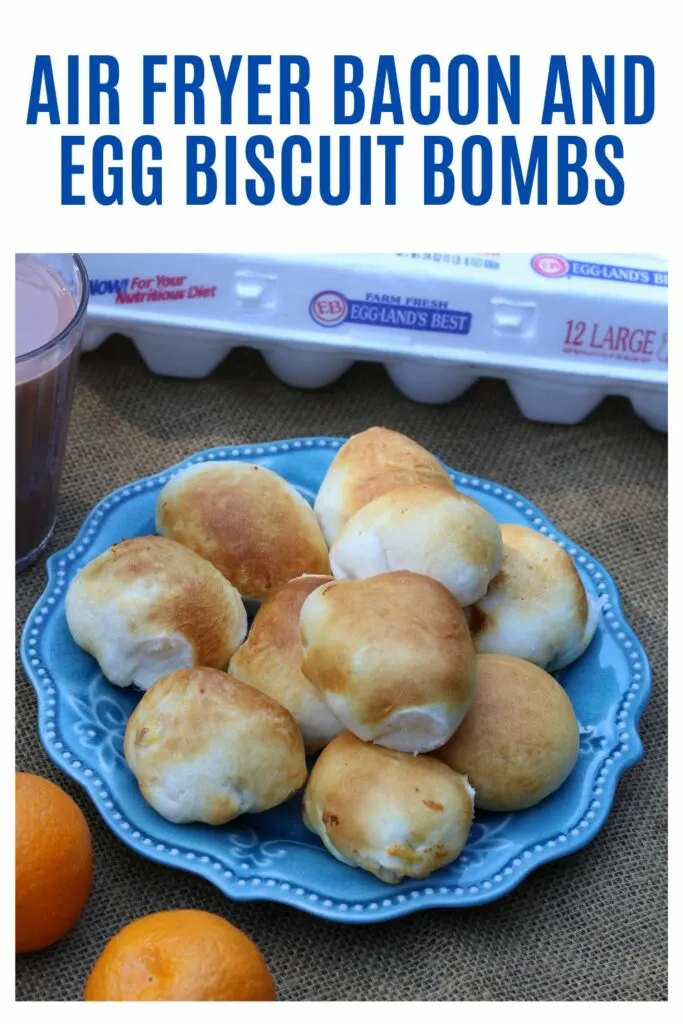 If you are looking for a quick and easy breakfast that can be prepared ahead of time and then reheated the next morning, these air fryer bacon and egg biscuit bombs are what you are looking for!
Air fryer bacon and egg breakfast bombs are undeniably awesome for several compelling reasons. Firstly, they offer a delicious and satisfying breakfast experience with minimal effort. These breakfast bombs are incredibly versatile, allowing you to customize them with various ingredients like cheese, herbs, or vegetables to suit your taste. They are also a time-saver, as they cook quickly, making them perfect for busy mornings. Air fryer bacon and egg breakfast bombs are a hassle-free and mouthwatering breakfast option that will leave you craving for more, making them undeniably awesome.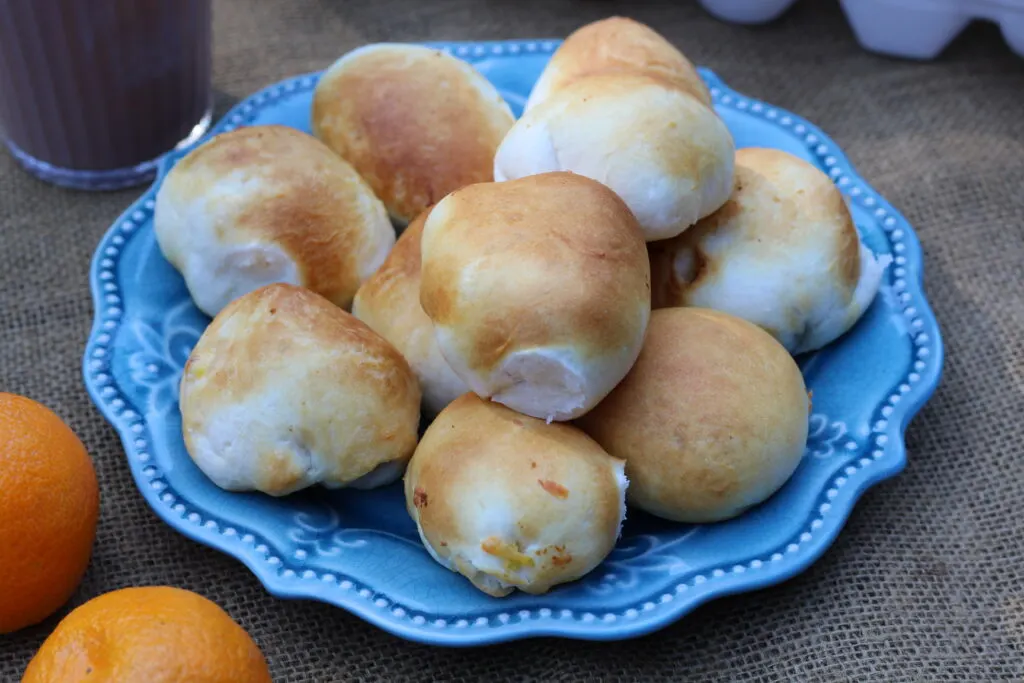 I believe that the modern day conveniences should be utilized when making school morning breakfasts! While bacon and eggs next to a biscuit with jelly has it's appeal, these breakfast bombs are handheld, so technically they could be warmed up while getting ready for school, and eaten in the car if you are running late!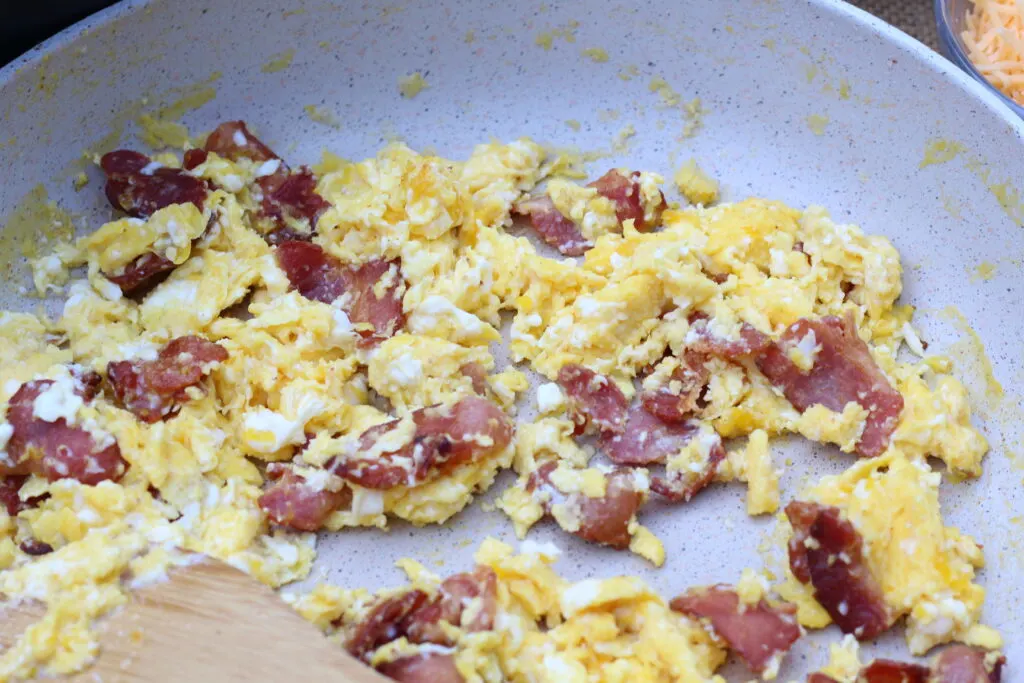 A simple mixture of scrambled eggs and bacon is my staple for anything in a breakfast filling, as you may be well aware. We love this in breakfast burritos!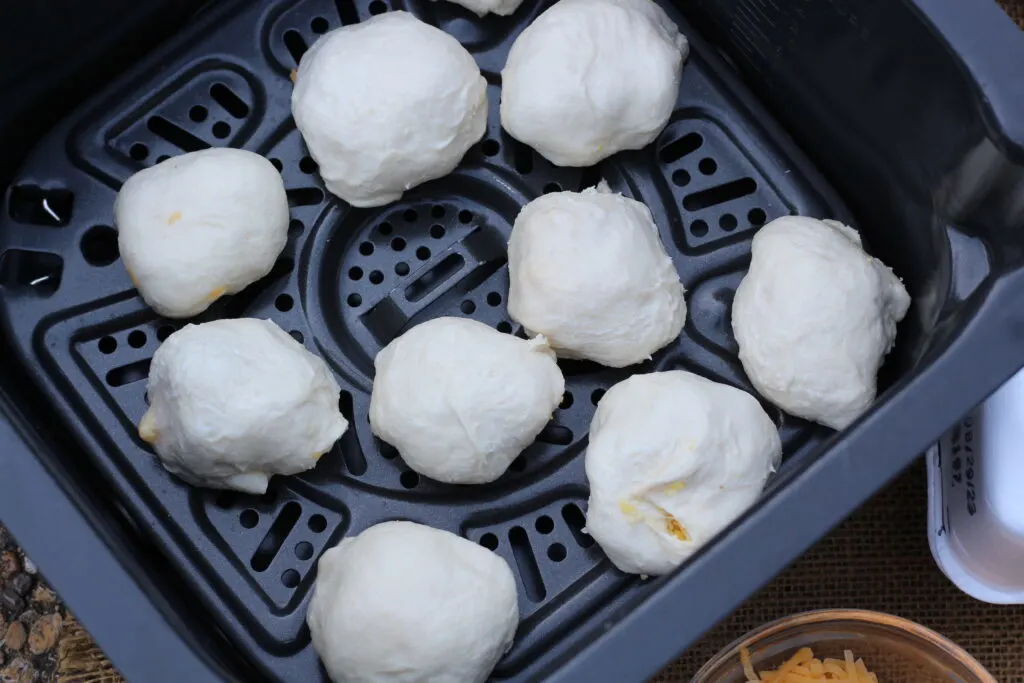 If you are an early riser, this meal comes together really quickly. So if you have the time, make them fresh and the whole family will love their hot meal!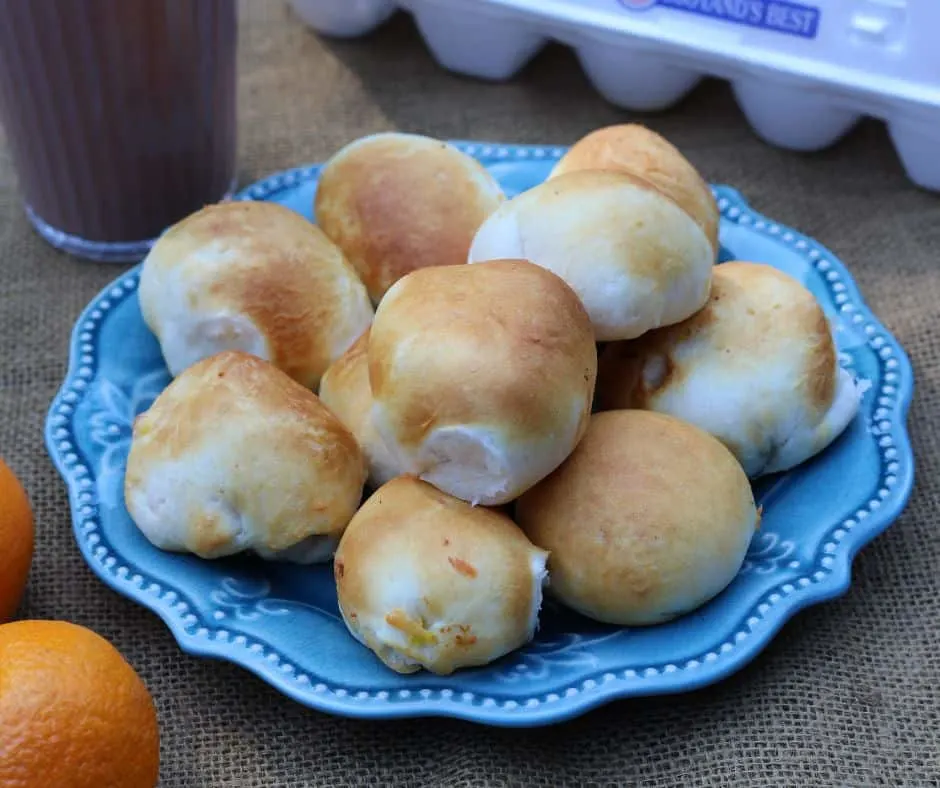 Don't miss my Air Fryer Breakfast Pockets or Air Fryer Breakfast Taquitos either! Clearly, our family loves their air fryer breakfasts. The air fryer is so versatile and easily used. I love this air fryer, but any will work. You may need to adjust the time or temperature to your liking, of course.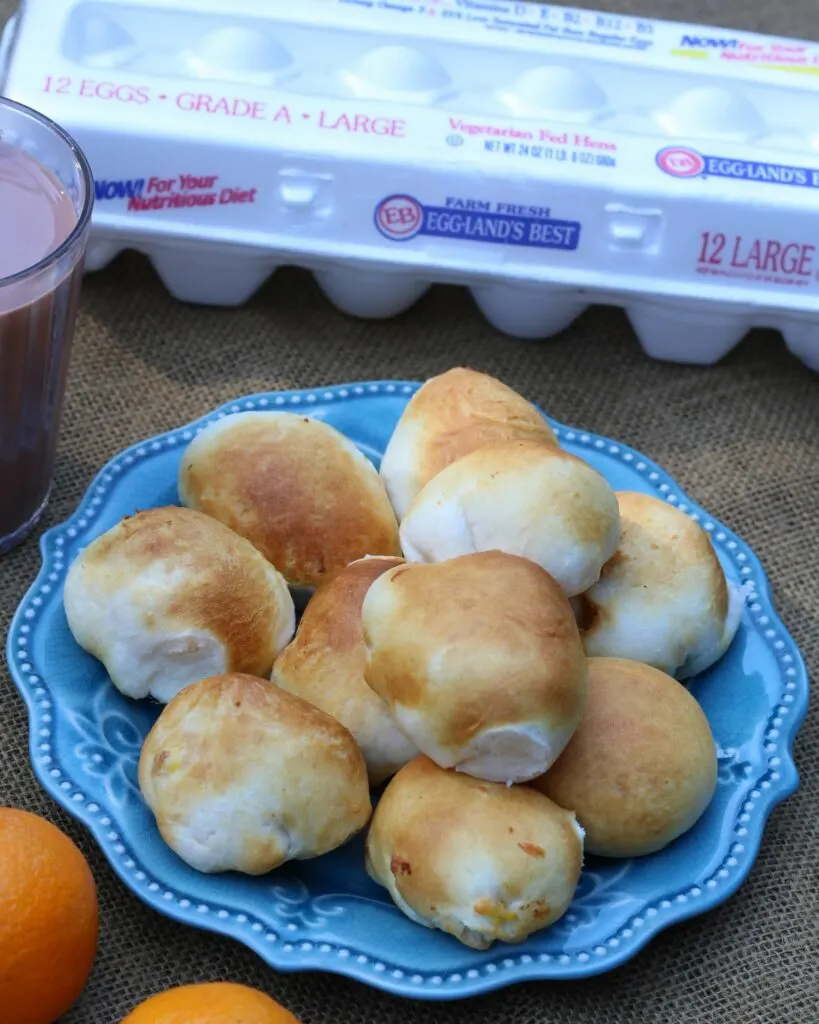 Grab a few of these biscuit bombs and ensure that you will stay full with this hearty breakfast! They are great for taking to brunches, breakfast in the car, or could even be delicious for a school lunch. Serve with jelly, coffee, orange juice, milk, and/or fruit to round out your meal.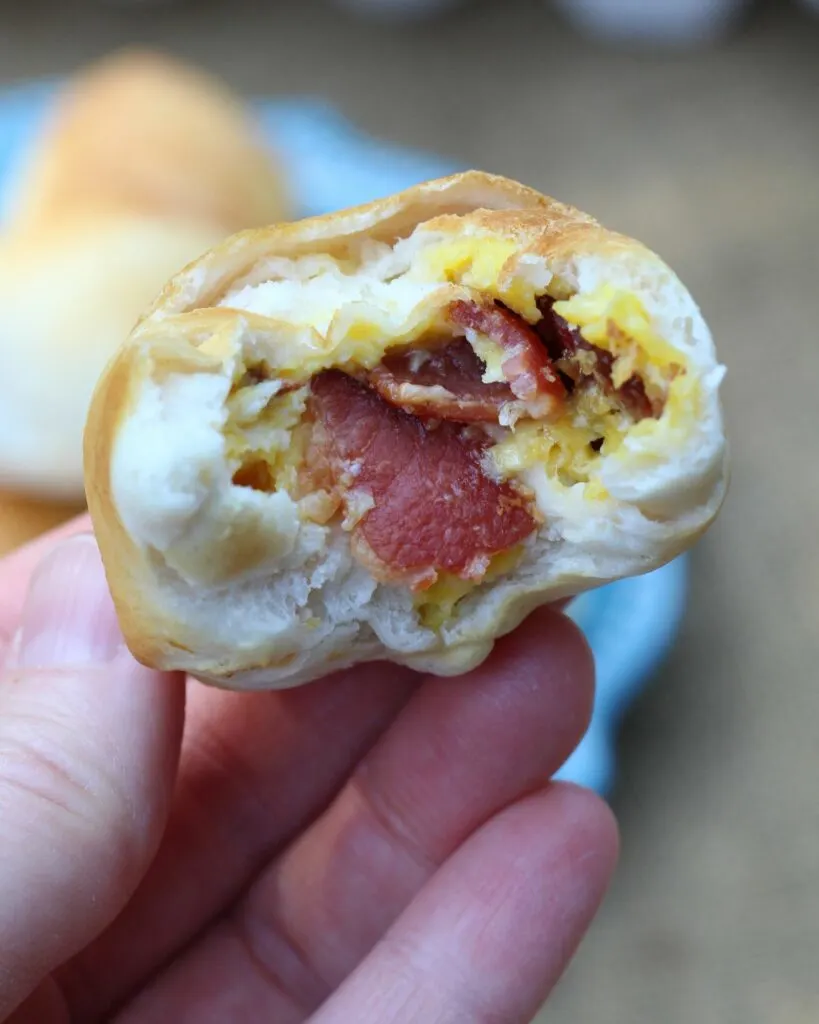 This filling is amazing! Sub with sausage, if desired, or even chorizo! This is a winning breakfast!
Enjoy these air fryer bacon and egg biscuit bombs!