contains affiliate links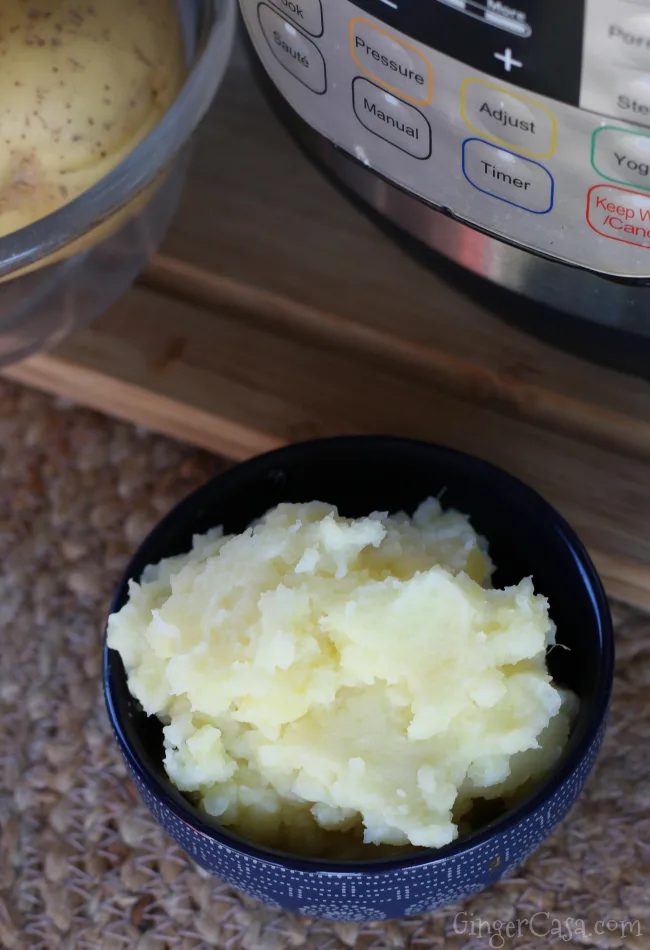 My husband loves mashed potatoes, but sadly, the rest of us are not huge fans. I mean, mashed potatoes are yummy and a great side item, but making them for two people the traditional way is not something I am excited about doing. I figured out an easy way to make Instant Pot mashed potatoes, and it is so much easier!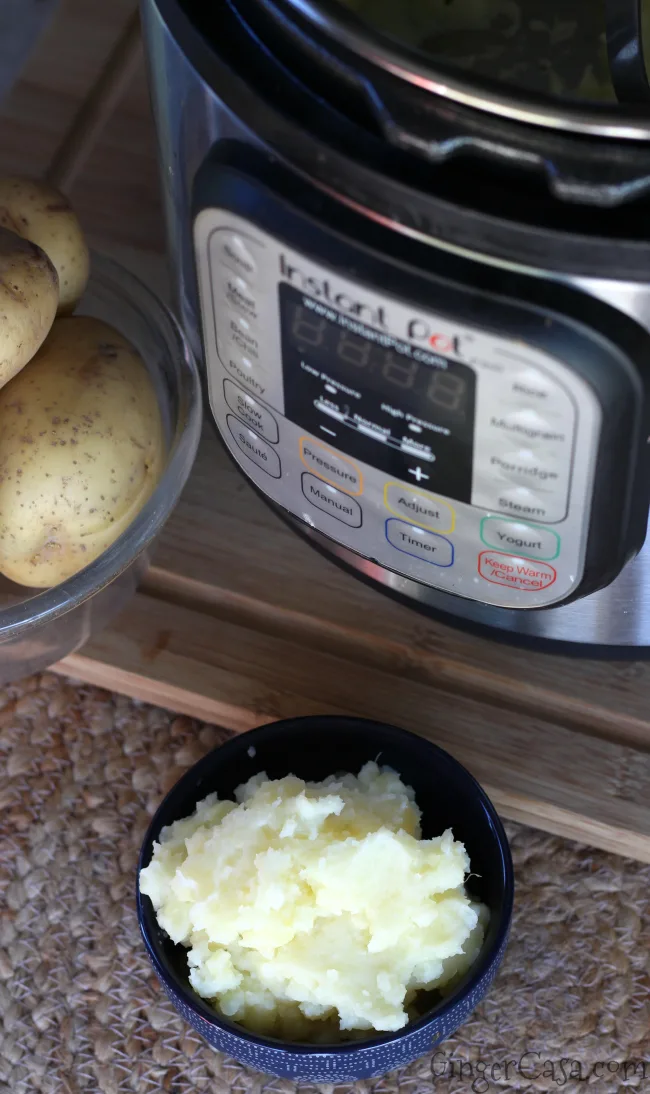 I prefer using Yukon Gold potatoes, but whatever you have on hand is really fine. The consistency and flavor will vary, but they will still be delicious. Add in your favorite mashed potato favorites like crumbled bacon, sour cream, and garlic to make your dish more delicious! This recipe also works well for Instant Pot Sweet Potatoes. That is my preference, but you do what you like!
This recipe would be delicious alongside Instant Pot Lemon Garlic Chicken, too!