BBQ Recipes for Grilling Season
We live in Texas and that means that there are very few days that we absolutely cannot bbq on the grill. We love to grill and experiment with different foods, flavors, and recipes! I wanted to be prepared for the peak grilling season, which starts in May and runs through the summer.
I've made a mouthwatering collection of bbq recipes to get you started. Don't stick with the plain old burgers and hot dogs on the grill. Think outside of the box with grilled vegetables, cinnamon rolls and even pizza! The possibilities are endless and usually, anything you can cook inside, you can cook on the grill.

A great recipe can get your Memorial Day or Fourth of July party off to a great start. Good food is the center of a get together and a unique, delicious food is the best!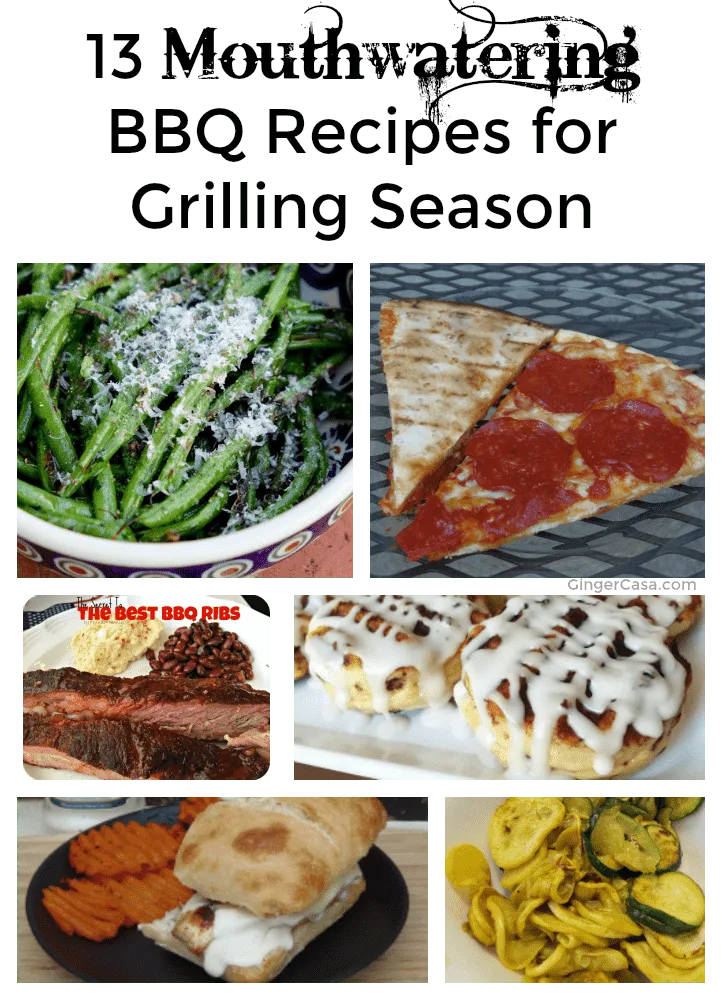 Grilled Chicken Alfredo Sandwich
Grilled Green Beans With Garlic Scape
Italian Stuffed Turkey Burgers
Cedar Plank Sugar and Spice Salmon
Grilled Garlic Scape Pesto Smashed Potatoes
What will you be grilling this summer??