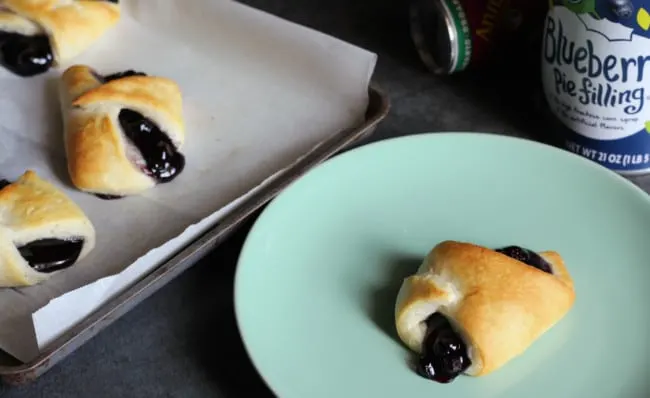 I love quick and easy recipes, and the boys love fruit desserts, so these fruit turnovers are great for everyone!
Last year, our youngest son was going to "Alice School" a few hours a week. Mrs. Alice is a dear friend from church who worked with our oldest and middle son while we were homeschooling. She taught them different aspects of reading, math, the Bible, and sometimes incorporated a cooking theme to her lesson. What a gift we had in her teaching the boys! She made this recipe with Z and we make it every so often. Well, a few weeks/months ago, he asked if we could make a video of him making turnovers. We made one for Instagram stories, but he wanted it on YouTube (of course!) ha! So that's where this started. I sure do love when they help me with ideas for the blog.
These fruit turnovers as super simple to make and the kids can do it by themselves. (I help them with the oven part, of course.) You can use any fruit pie filling. We've tried apple, blueberry, and cherry and they love them all.