How To Teach A Toddler To Swim Using The Appropriate Swim Trainer
Our three year old son loves the water. He is just like his older two brothers, but admittedly, we have neglected him a bit in that the older two usually get more attention from Daddy in the pool and since he is the former lifeguard, he is the one who teaches our kids how to swim. We realized this year that those days of hanging out with Mom in the kiddie pool are over, and that he needs to be learning how to swim, too.
We have used SwimWays' Baby Spring Float with our youngest when he was a baby, and we trust SwimWays and their different levels of swim training. For his age and skill level, he needs a Swim Step 2 or 3 swim trainer, depending on his mood and confidence level for that day. Of course he needs lots of hands on pool time and our constant attention in the pool…that is the first and most obvious step. The a great Swim Step 2 trainer is the Swim Sweater: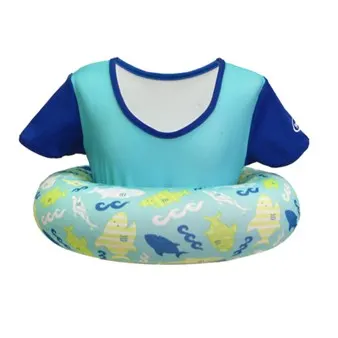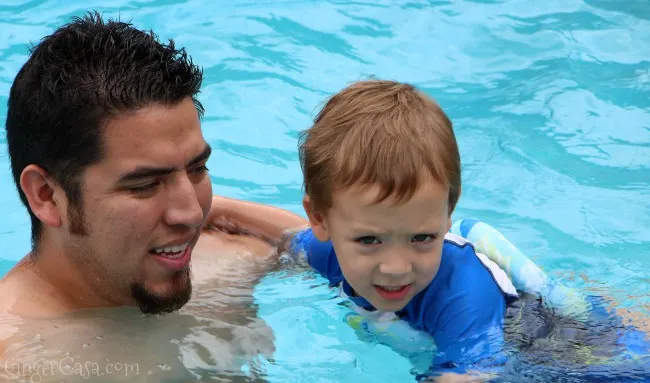 Swim Step 1 – Water Introduction – helping Baby become comfortable, supported, and balanced in the water.
Swim Step 2 – Water Exploration – your child is able to develop confidence with more freedom of motion as he/she learns to balance and paddle.
Swim Step 3 – Swim Training – SwimWays' graduated swim trainers help kids learn to swim at their own pace.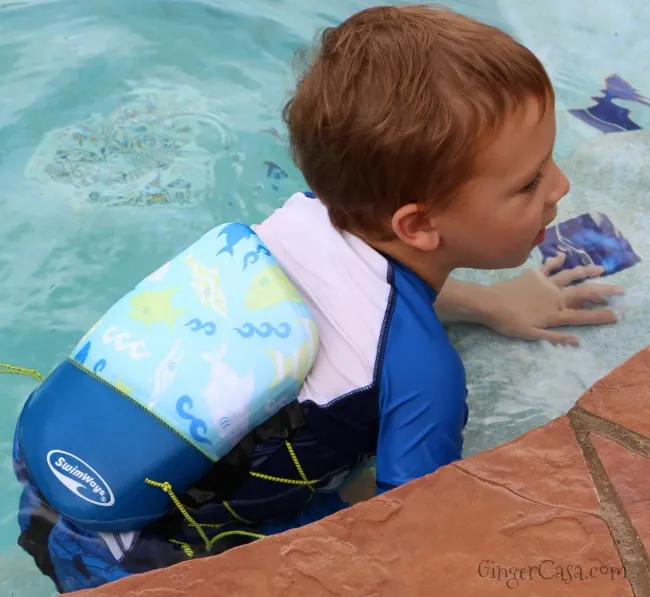 The Power Swimr is great for hands on swimming training in the pool. Parents can add or remove flotation pads to adjust the level of support that the child needs. The adjustable side cords help creat a snug fit and the adjustable leg strap helps keep the vest in place. There are three sizes of Power Swimrs – small, medium, and large.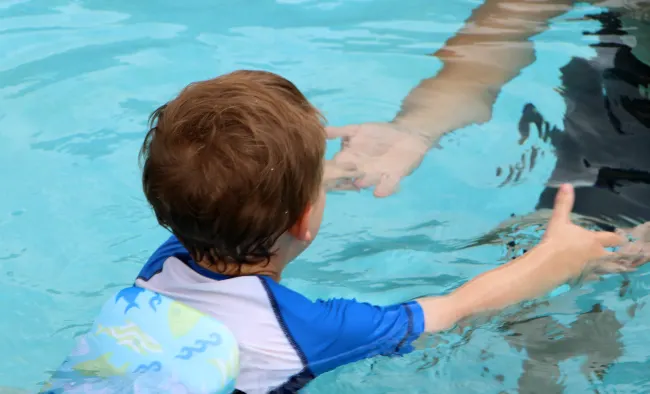 Our little guy loved being able to move around freely in his Power Swimr and did very well with Daddy helping him.
**It is important to constantly watch toddlers and all kids in the water, no matter what they are wearing or what their level of ability is.**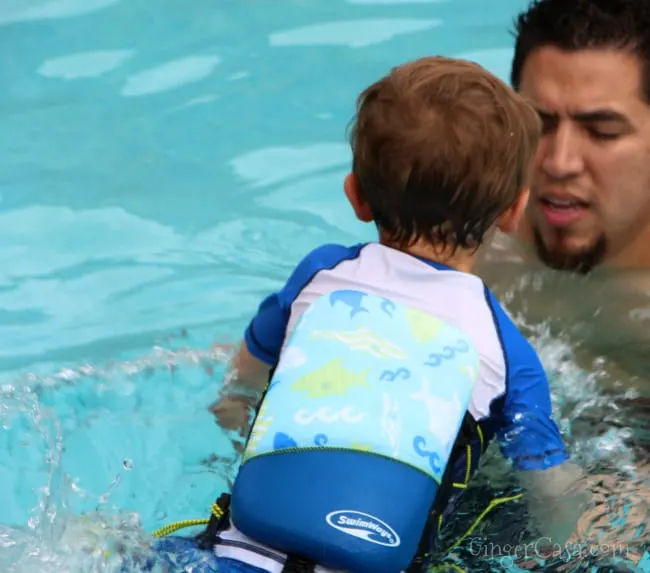 How To Use The Power Swimr
Enter the water together

As your child's swimming ability improves, gradually remove float pads.

Swimming motions come naturally.
SwimWays is committed to helping kids learn to swim, and celebrated recently, on May 20th with the 6th Annual National Learn to Swim Day.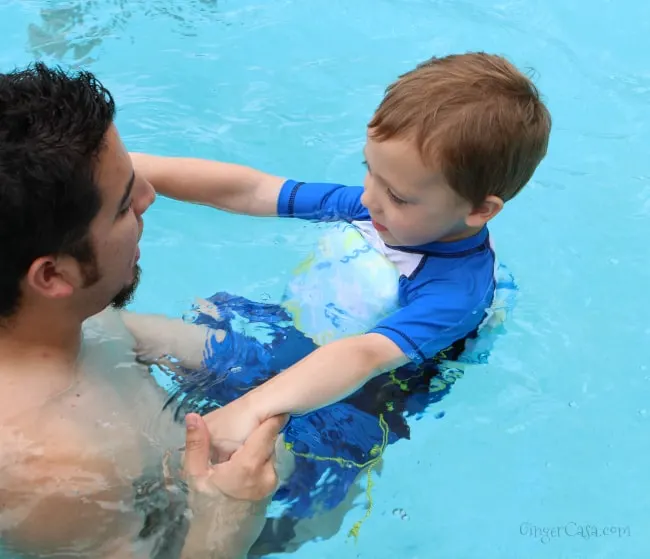 SaveSaveSaveSave
SaveSaveSaveSave
SaveSaveSaveSave
SaveSave