Instant Pot Jalapeño Risotto
Authentic extra virgin olive oil from Europe has not only delicious properties, but rich history in Europe. It has been harvested for generations.
Extra virgin olive oil is made by pressing olive oil, without heat or chemicals; it's known as the first cold pressed olive oil.
Extra virgin olive oil is virtually free of acidity—below 0.8%. If the percentage of oleic acid (fatty acid) is too high, it indicates improper production and rancidity.
If the oil doesn't have the signature fruity taste and harmonious balance when tested, it won't receive an Extra Virgin rating.
Extra virgin olive oil has a high smoking point of 400°F, so it is suitable for cooking and baking.
You should store your oil somewhere dark and cool (around 57°F, if possible), not on the counter or near a stove, and never in the refrigerator. Keep the lid screwed on tight, and use your oil within six months of opening.
The extra virgin olive oil that I was sent for this campaign is Le Stagioni d' Italia. It's short, fully traceable supply chain is guaranteed sustainable and the great care they take with processing creates exceptional taste. 100% Italian Extra Virgin Olive Oil is the first cold pressed olive oil from the first round of extraction of fresh, intact olives—it has not been heated during processing, so it retains its full nutritional value. Le Stagioni is harvested in Italy, and is vegan, gluten free, and contains no additives or preservatives. It has a robust flavor of artichoke and almond, with a medium bitter and spicy aftertaste, as well as a green, ripe, fruity aroma with a leafy feel.
Instant Pot Jalapeño Risotto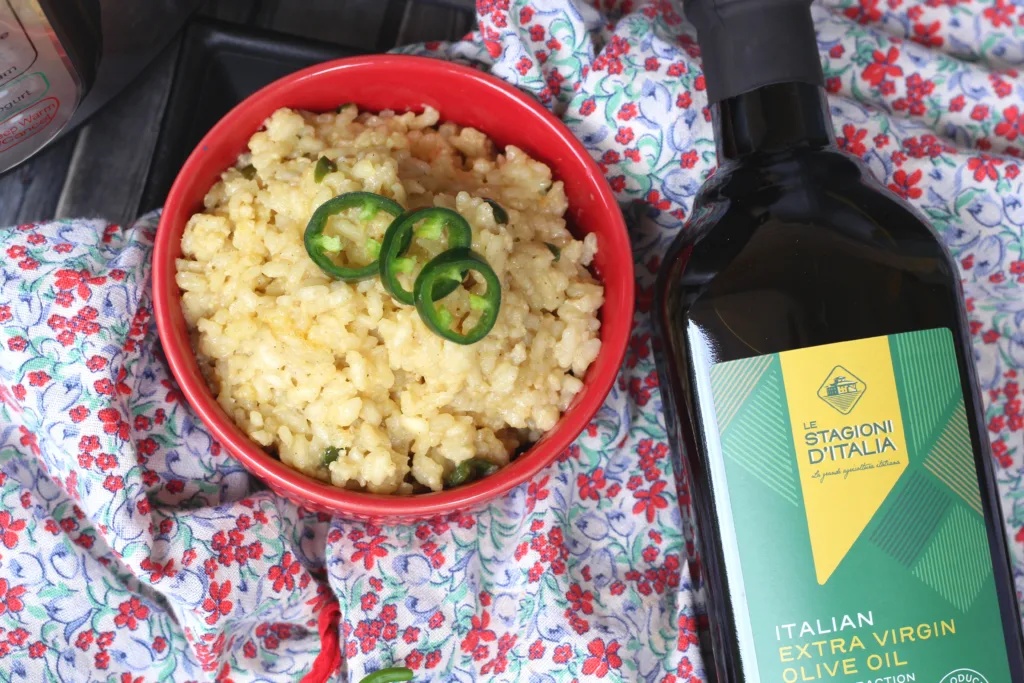 I have always been too intimidated to make risotto, but I gave it a whirl with the Instant Pot and some fresh jalapeños from my garden. It turned out DELICIOUS!!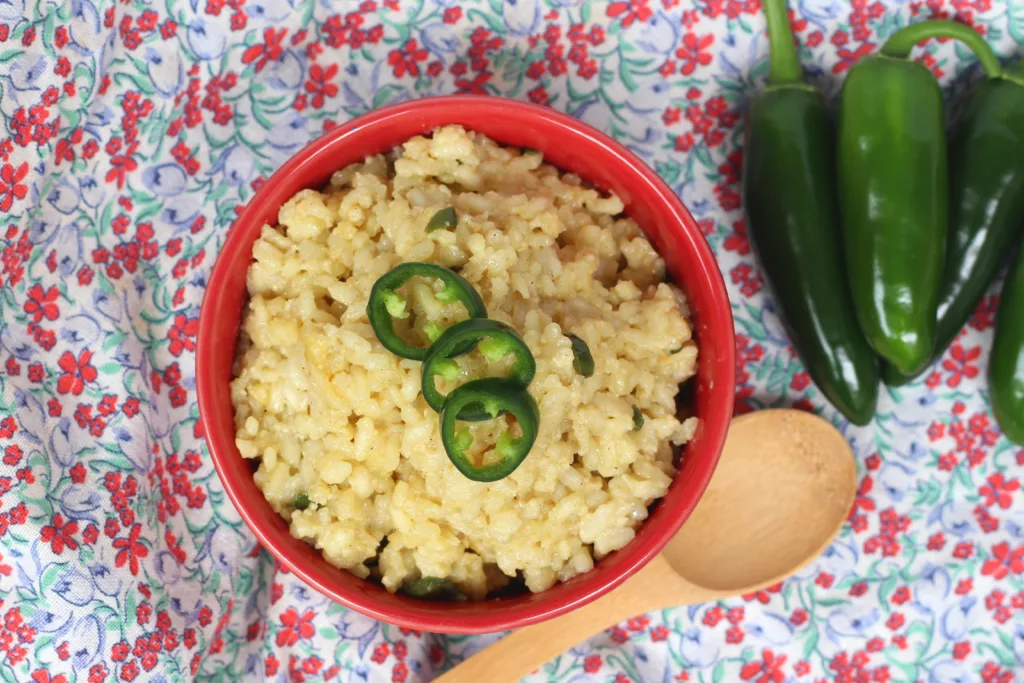 If you prefer spicy, you can use more than one pepper, or leave the seeds in, but the jalapeños in my garden are hot and I didn't want heartburn, so I opted to take the seeds out and use only one. It had great flavor!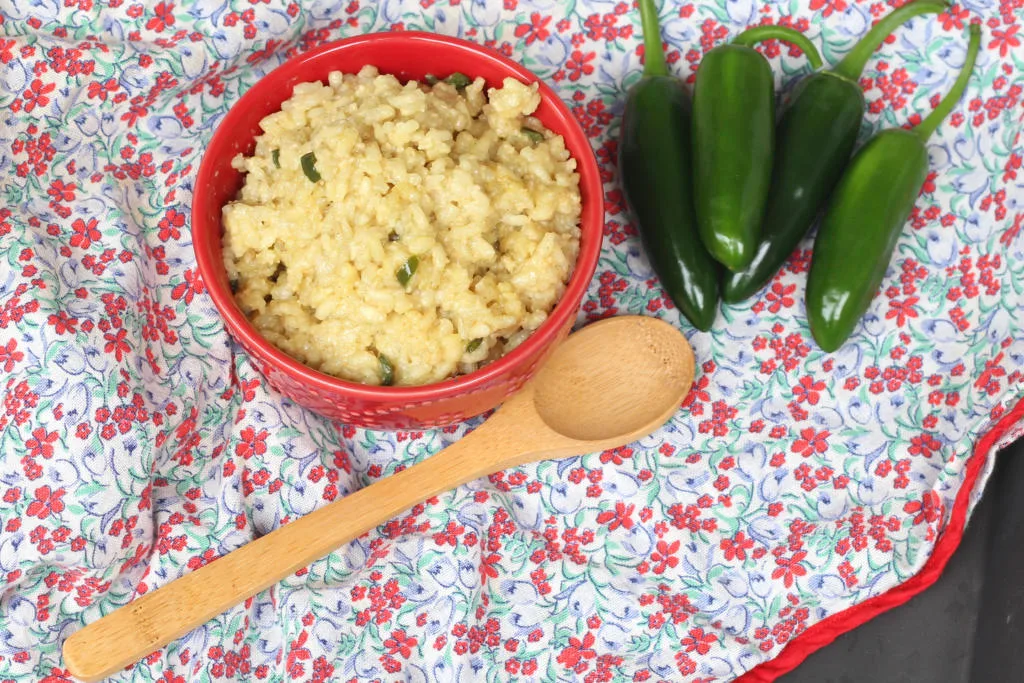 The Instant Pot makes risotto SO EASY! And the Italian extra virgin olive oil makes this recipe so flavorful. It makes a delicious main meal or side dish! I highly recommend serving it alongside this Eye Round Roast Recipe….so good!