Air Fryer Peanut Butter Chocolate Pastries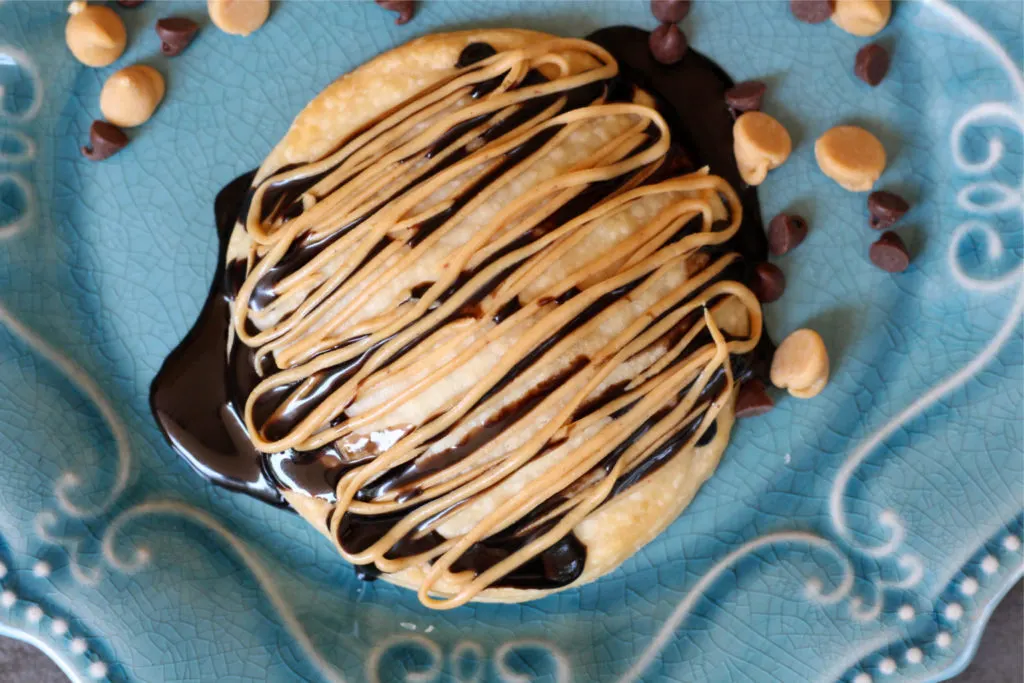 My oldest son is a peanut butter and chocolate fanatic, just like his mother. I made these delicious peanut butter chocolate pastries in the air fryer and he approved!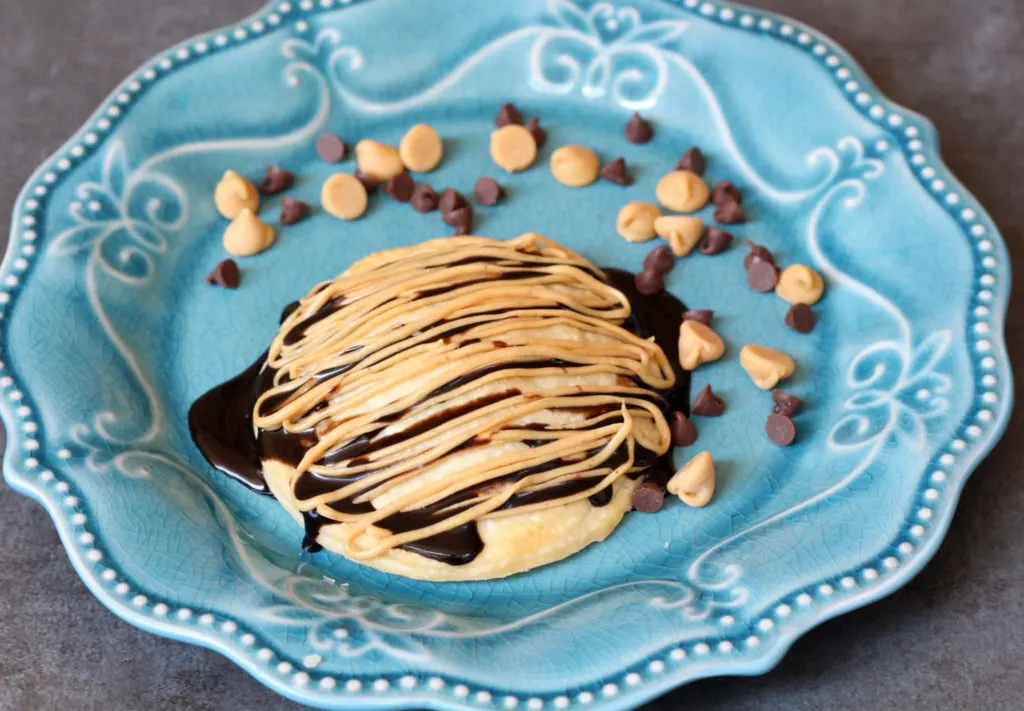 These pastries are fairly simple to make, so it is a recipe that you can easily make with your children. The peanut butter baking chips and chocolate chips make it super easy and there is no right or wrong amount of chips to put in each pastry. Well, you do not want to overstuff the pastries, otherwise you will have a melted mess! But if you like a lot of peanut butter with just a hint of chocolate, adjust your chips accordingly!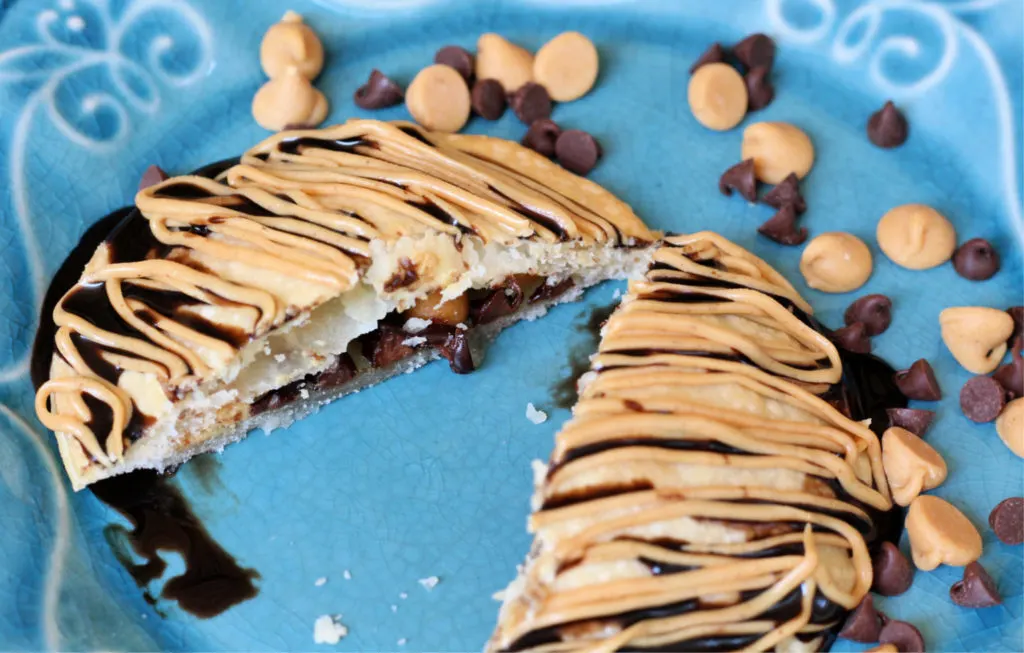 Of course you could add peanuts, marshmallows, whatever you would love and top with things other than peanut butter and chocolate, like whipped cream! Delicious!
Check out my recipe for Reese's Peanut Butter Cup Cupcakes!