As a 35 year old allergy sufferer, I have had years to find out what works for me concerning my allergies. Somehow, all three of my sweet boys have allergy problems, so I have to find what works best for them. Helping kids prevent allergy symptoms before they start is the first step. This post was sponsored by Nasopure, but as always, all opinions are my own.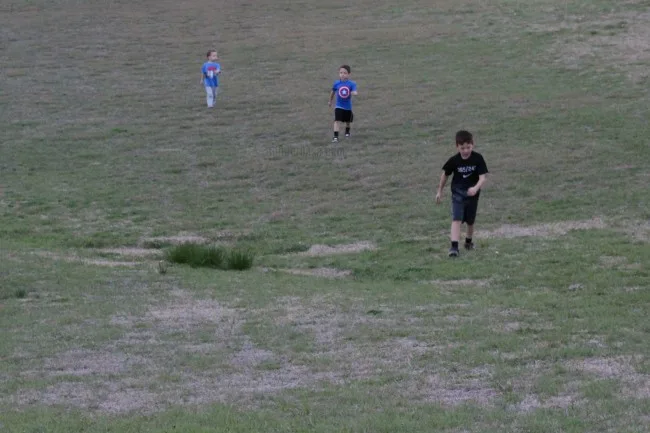 Being a boy mom is awesome. Really, it is! My boys love to roam any field they come to, dig for worms, torture the backyard chickens, then turn around and bring their Mommy a flower they find to make her smile. Except I am a lifelong allergy sufferer, so flowers usually don't make me smile, but they don't need to know that. I will proudly wear any flower in my hair that my son has brought to me!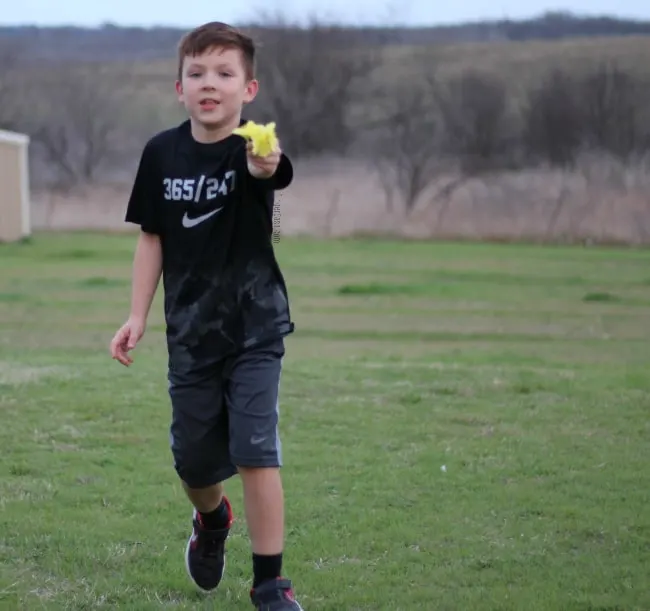 Since my boys love being outside, it has forced me to come up with new tricks to avoid allergy symptoms, other than "stay in the house all day." HA! I love to get out there and explore with them, and it's worth it if I sneeze and cough, but I have found ways to help us all avoid getting overly sick from allergies!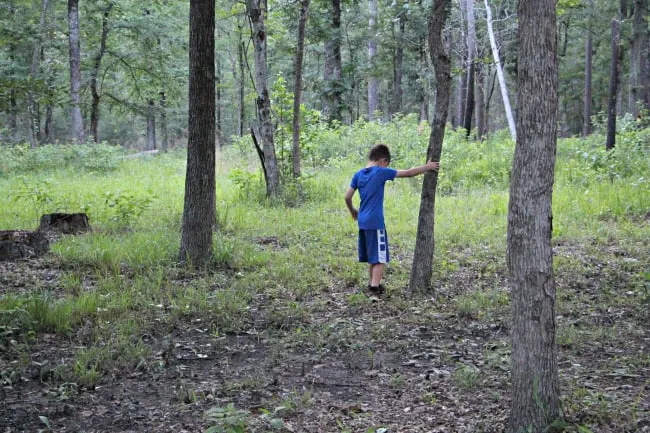 Unfortunately, this won't work: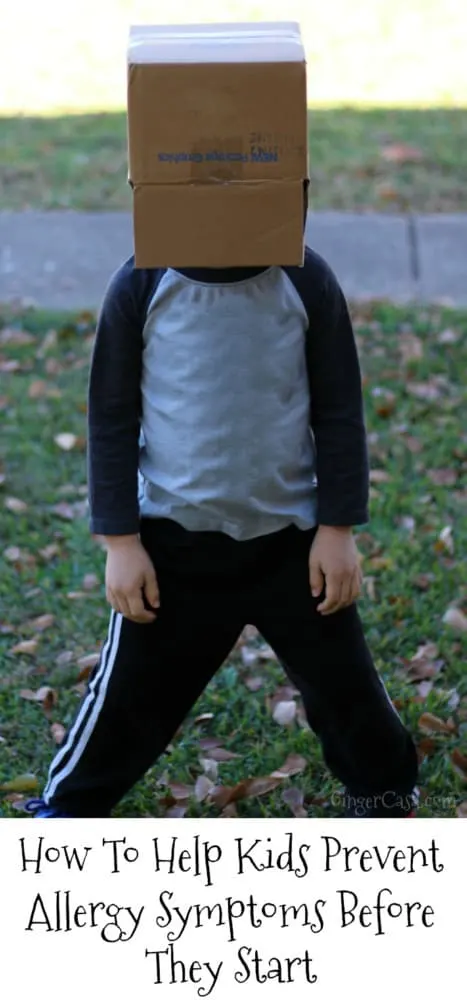 leave shoes on the back porch or at the back door – Wearing shoes inside the house is the easiest way to bring outdoor allergens indoors, (not to mention whatever else your child has stepped in.)
immediately change into different clothes – Have kids change in the laundry room or even at the back door so their allergen covered clothes can go directly into the washing machine. I KNOW…this creates SO much laundry and work, especially when your kids are in and out all day long, but if that's the case, save their "outside clothes" for them to change into if they're going outside on bad allergy days.
shower before bed – For me, I have found that if I go to bed without washing my hair, I wake up with more congestion and possibly cough in the night. It is always a good idea to wash the pollen and allergens out of your hair and off of your skin so you can breathe easier in the night.
wash sheets and pillowcases often – Especially if you don't shower before bed, washing the sheets and pillowcases often helps get rid of allergens and dust mites.
vacuum often – I try to vacuum when the kids are out of the house because our allergy doctor advised us to wait 20 minutes after vacuuming to use that room. The reason is that vacuuming causes allergens and dust mites to fly, so letting them settle helps us not to breathe them more.
use a nasal wash – I discovered that using a nasal wash was very helpful back when I was pregnant and suffering miserably with allergies. I wasn't able to use any OTC meds and I needed relief. Now I am a firm believer in nasal washes and am sure to use them anytime the pollen count is high and we've been outside, after I mow the lawn, rake the leaves, etc. It removes the allergens from your nose, which is exactly where they need to be to cause allergy issues! It only makes sense.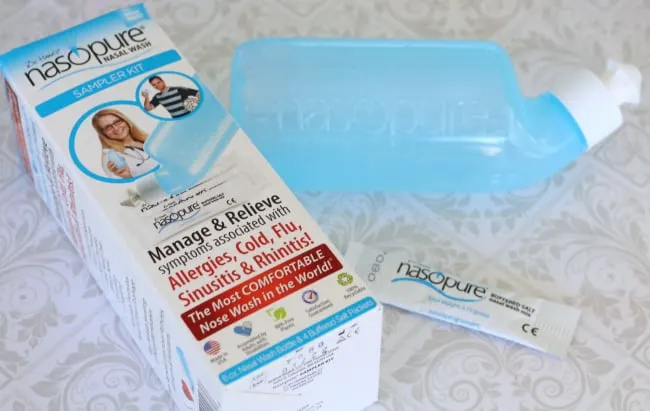 Why Nasopure?
I like using Nasopure nasal wash for many reasons, but the main one is comfort. Other nasal washes require you to use the product in an unnatural position. Nasopure is comfortable and easy to use, even a 2 year old can use it! Nasopure's buffered salt reduces the burning and irritation felt with other salt mixes.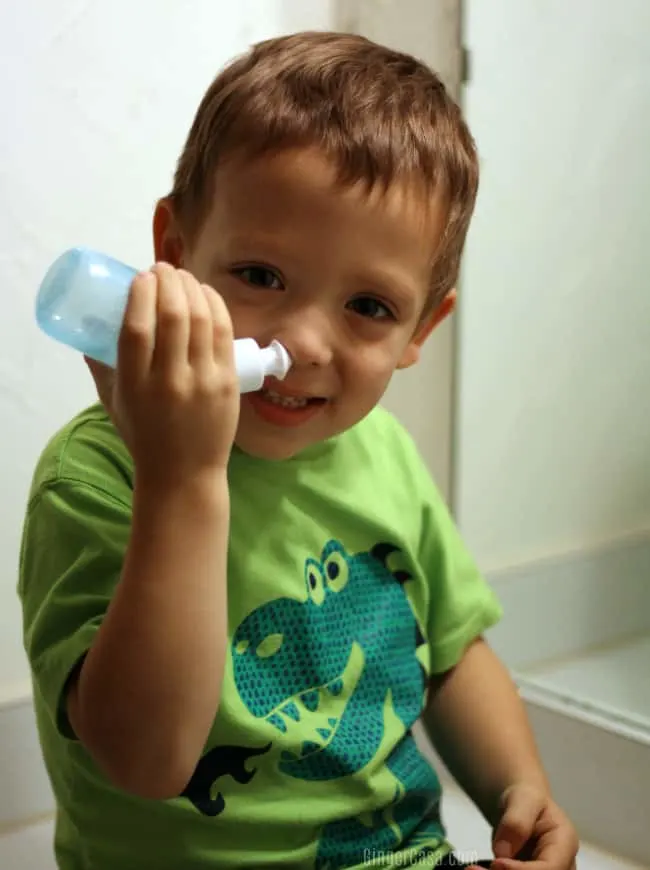 What Are The Other Benefits Of Nasopure?
relieves symptoms associated with allergies, cold, flu, sinusitis, and rhinitis
naturally promotes nasal and sinus drainage
may benefit and reduce swelling of nasal membranes
may remove infectious particles, allergens, & pollutants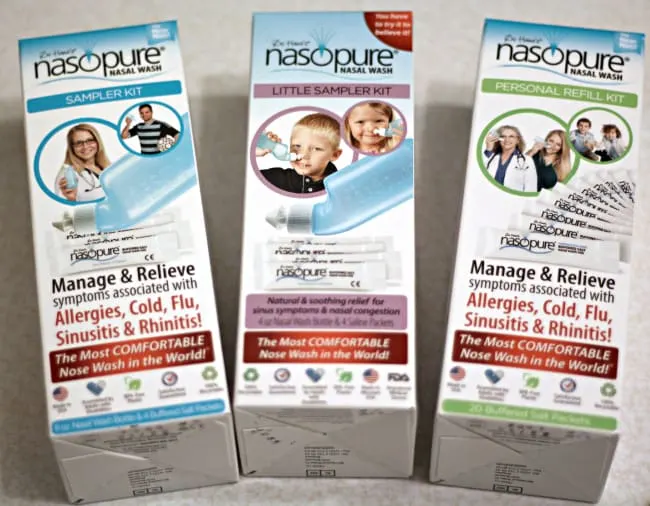 SaveSave
SaveSave
SaveSave
SaveSave
SaveSave
SaveSave