Do you ever have leftover lasagna noodles that you don't know what to do with? I have been making a big lasagna and then a small lasagna for the freezer, and I still have leftover noodles. So, I came up with this recipe that the hubby loves! This meatless meal can also be frozen, just add about an hour to the cooking time!
Ingredients:
one zucchini
leftover lasagna noodles
spaghetti sauce
one block of cream cheese
Mozzarella cheese
First, I chop up 1/2 -1 whole zucchini, depending on the size. (I peel mine but you don't have to.)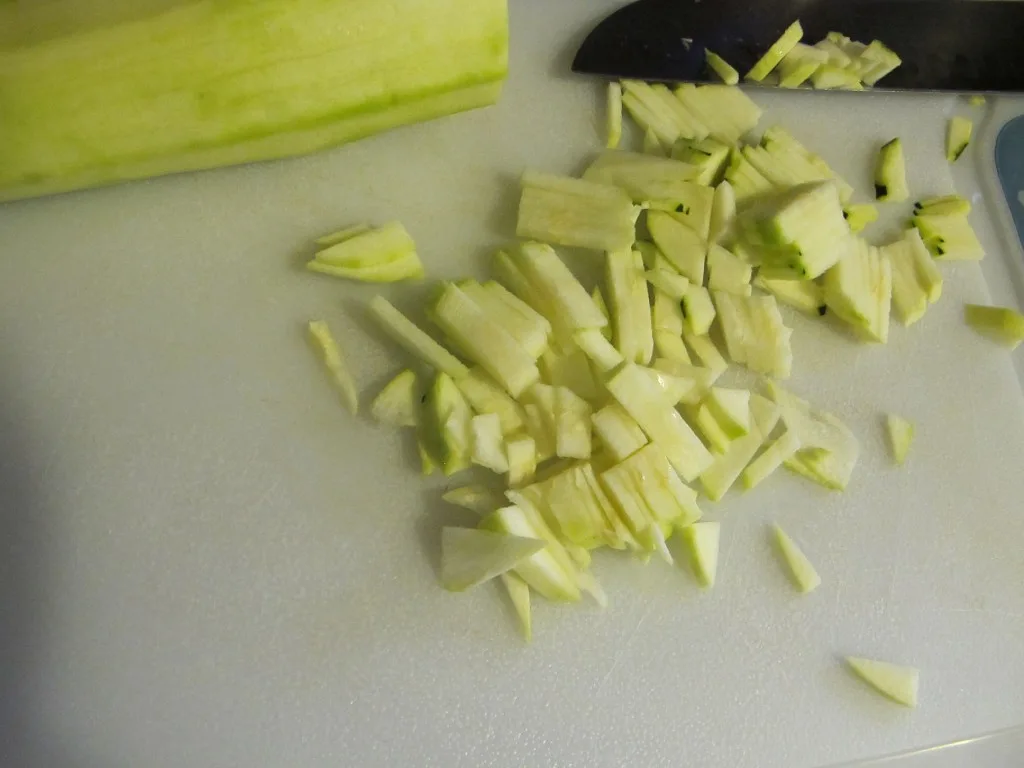 Place chopped zucchini and softened cream cheese (I use 1/3 fat) and stir together: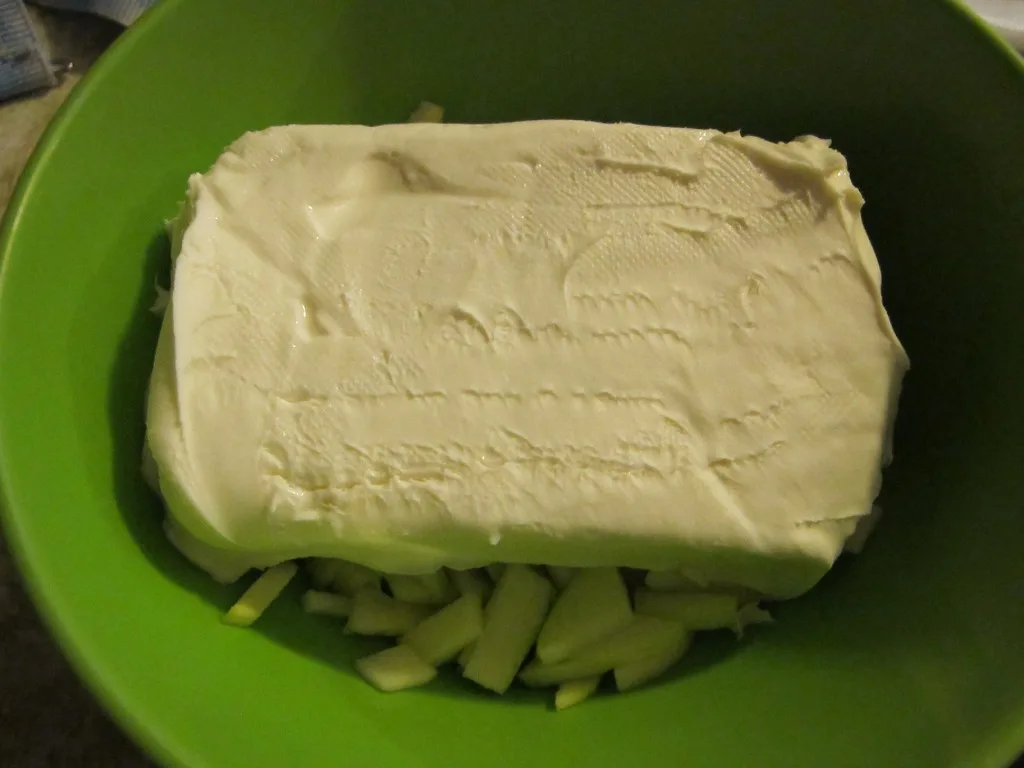 Then place a dollup of the zucchini/cream cheese mixture on one noodle. You can put as much or as little as you like, cut the noodle, etc.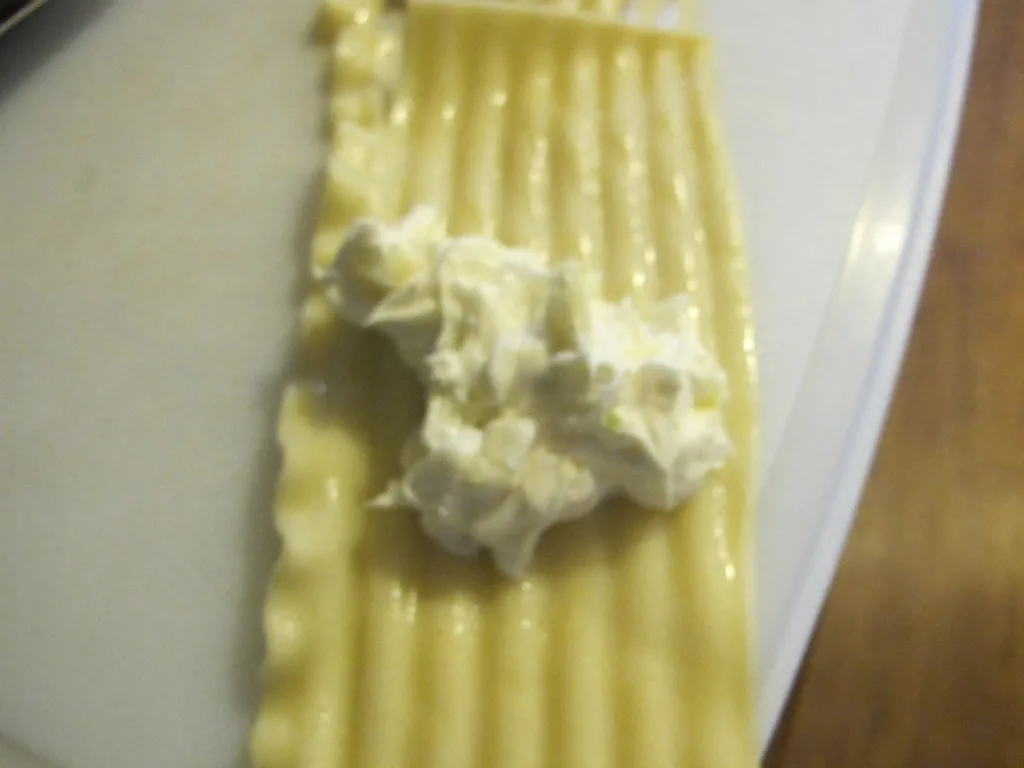 After you roll up the noodle with the cream cheese/zucchini mix inside, place it in a greased dish. I used a pie plate. Then, cover with spaghetti sauce: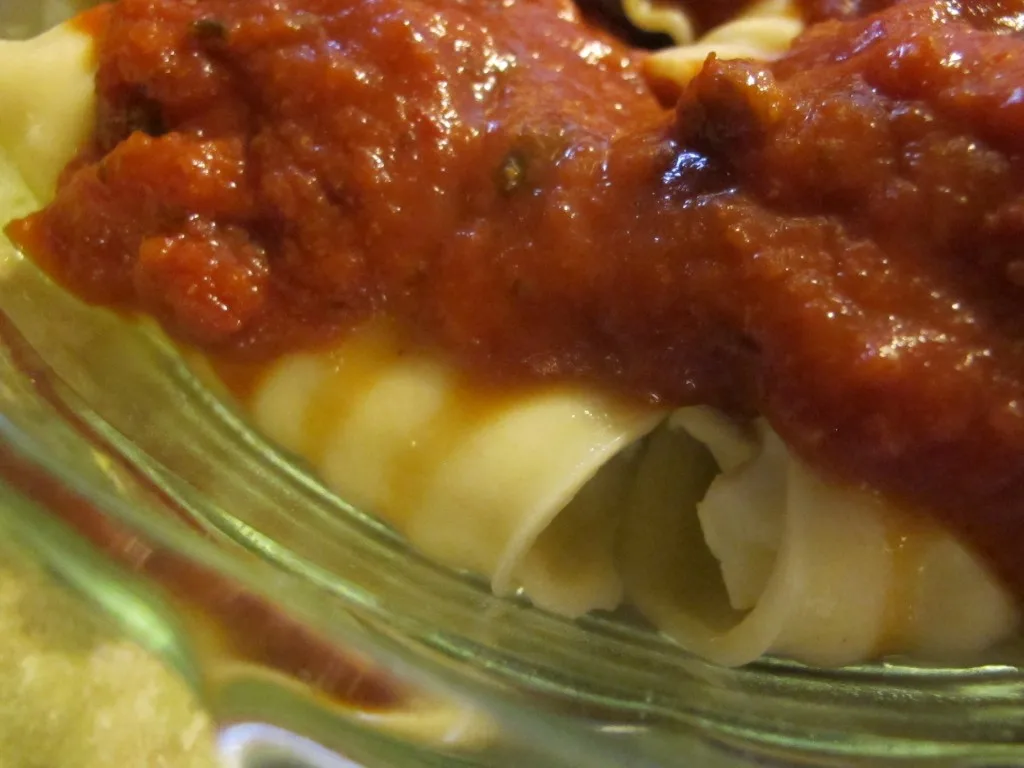 Lastly, sprinkle some Mozzarella cheese on top (optional) and cook at 350 degrees for about 30 minutes. Check it occassionally to make sure the noodles aren't crisping. Then, serve and enjoy!