Summer, to me, means all desserts should be creamy, sweet, and fruity! Few treats can rival the combination of sweet, salty, creamy and crunchy found in a layered strawberry pretzel salad dessert! This creation features layer of pretzels, luscious cream cheese filling, and fresh strawberries, all coming together to create a dessert that is weirdly named a salad, but that will leave your taste buds cheering!
This dessert has many steps, but do not let that convince you not to make it. It is SO worth it! We had this when I was a child and it certainly brings back fond memories from those days!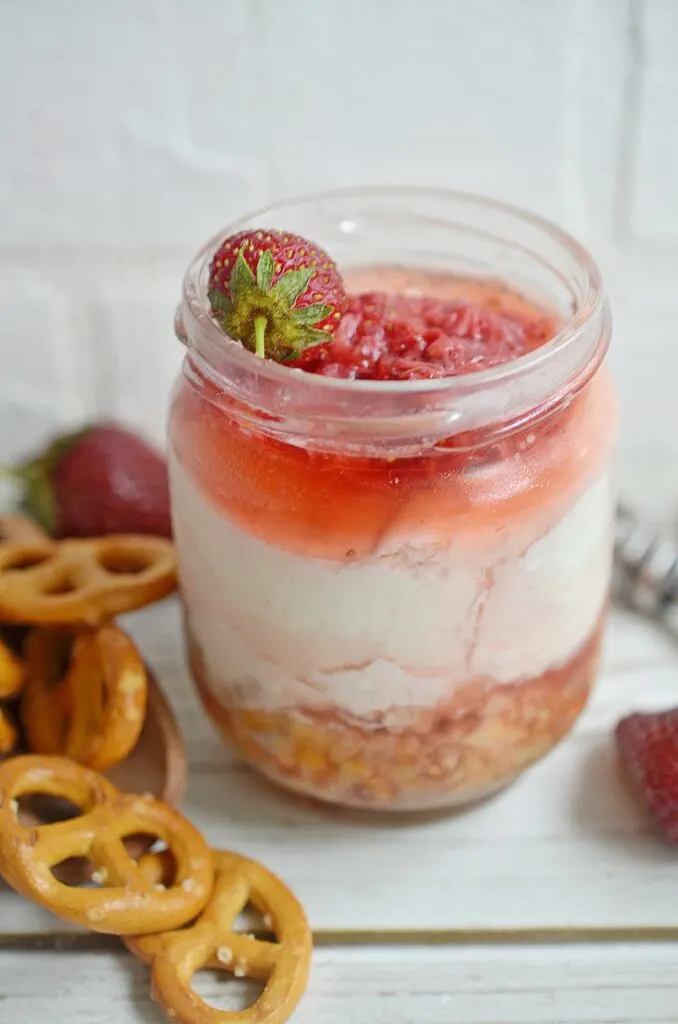 This really is a sensational recipe with a tantalizing blend of textures and flavors. I love making this recipe in jars for portion control and cuteness factor, but you are more than welcomed to make it in a 9×13 dish instead!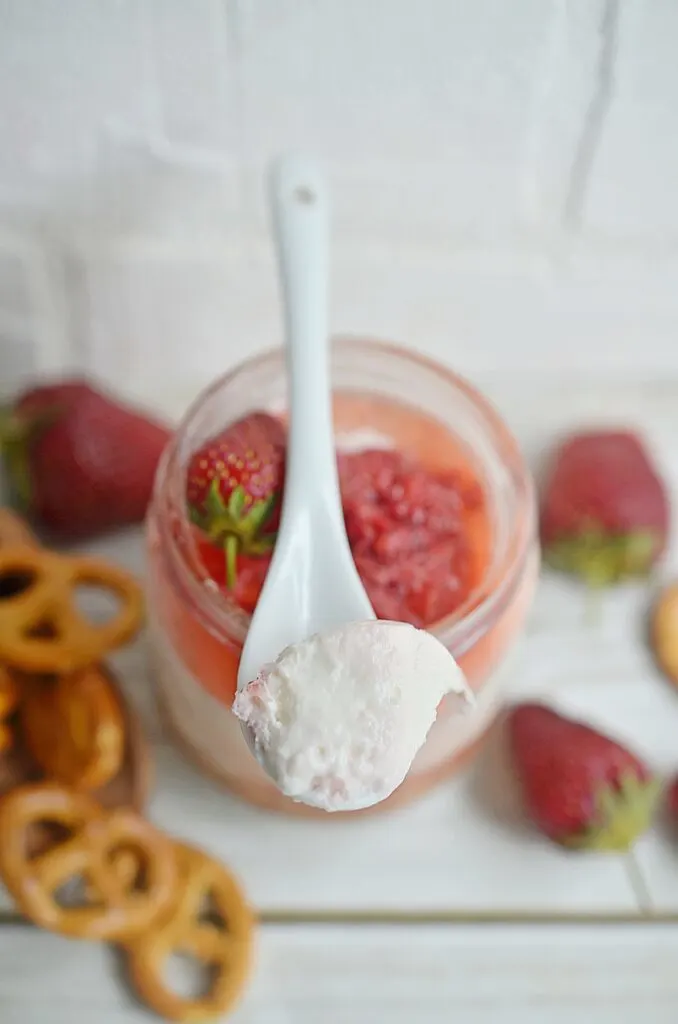 Make this Three Layer Very Berry Dream Cream, too!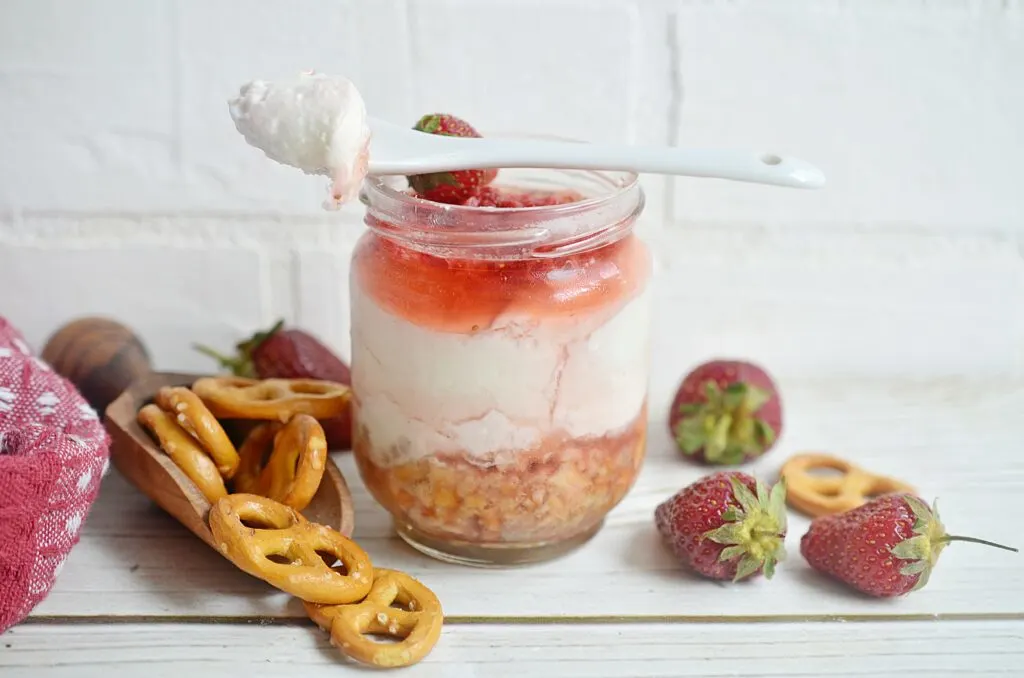 This layered strawberry pretzel salad dessert is sure to become a crowd pleasure at any gathering or a delightful, cold treat for a cozy night in.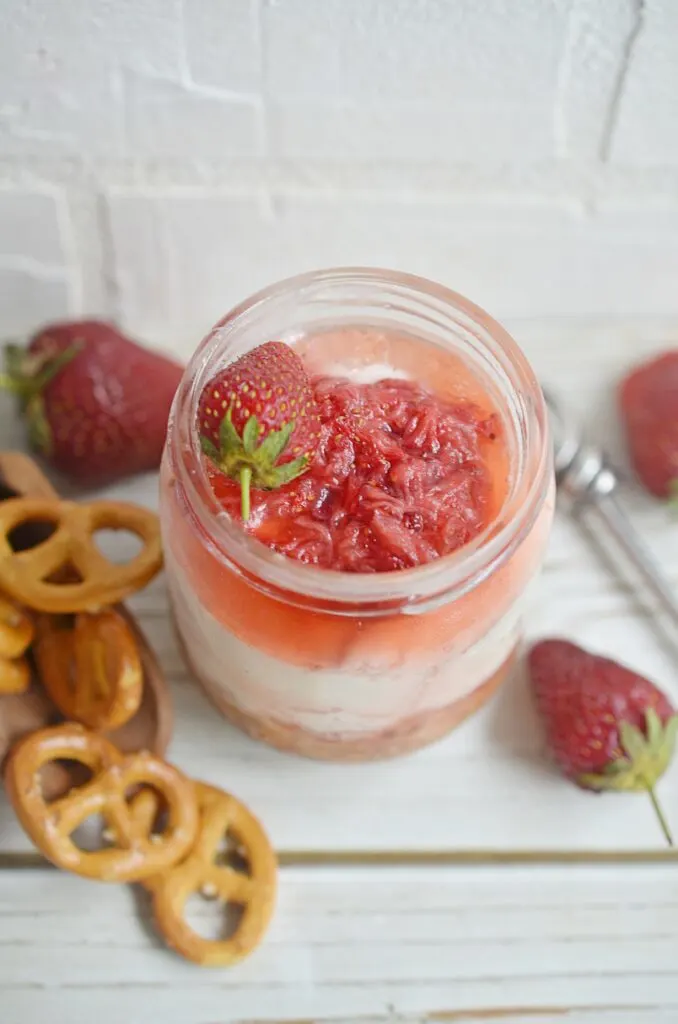 Enjoy this delicious recipe for Layered Strawberry Pretzel Salad Dessert in a Jar!