Three Layer Very Berry Dream Cream contains affiliate links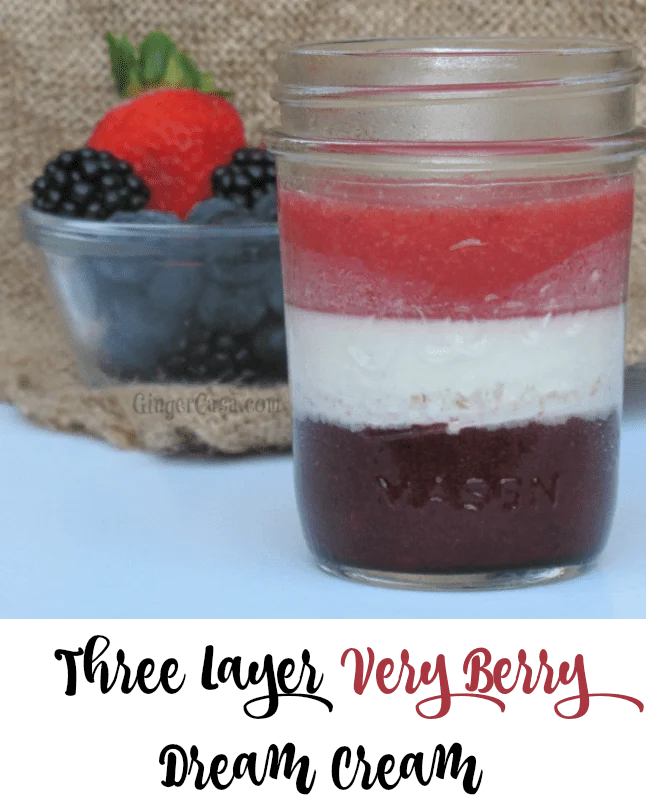 We have had some success in growing strawberries in the past, but blackberries are our big backyard berry producer. (Figures, since I've heard that blackberries grow wild and are even a nuisance to some people.) We have found that if we pick them right when they turn from red to black and keep them in a bowl on the cabinet for a few days, they're oh so sweet and rarely sour. Eat them too early, they're super sour and even bitter and if you leave them too long on the bush, the birds will attack them. Last year we had a lot of blackberries, so I came up with this fun recipe, using our three favorite berries – blackberries, strawberries, and blueberries. The boys named this dessert "Very Berry Dream Cream" and we all love it. The whole process takes a couple of days because each layer has to set, so I recommend making a big batch to make it worth it. This recipe makes anywhere from 10-15 servings, depending on the size of your jars or containers. Also, you could make a big dish instead of individual serving sizes. Whatever you choose to do, I know you will enjoy this delicious recipe!
I know this seems like a ton of work, but really it's about planning. Each step doesn't take longer than 15-20 minutes, it's just the waiting for each layer to set. Hubby and the boys LOVED this dessert and it's relatively healthy. Grass fed gelatin has great health benefits and the berries provide antioxidants. So, eat up and enjoy!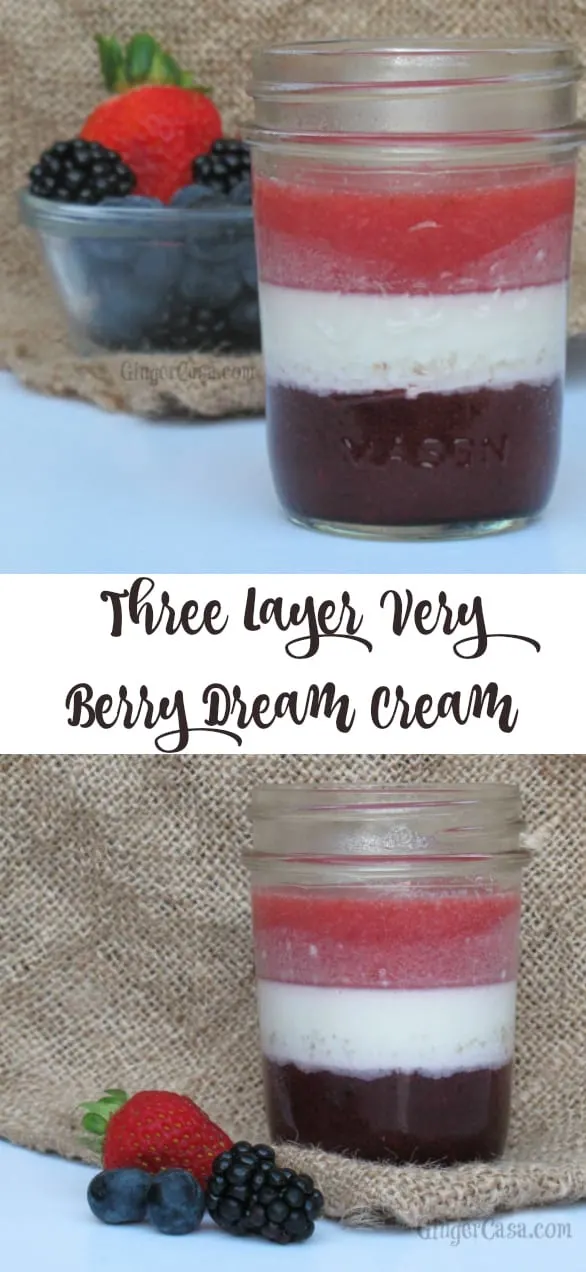 Try this Layered Strawberry Pretzel Salad Dessert, too!
Enjoy this Three Layer Very Berry Dream Cream Recipe!