My diaper bag is with me at all times, I never leave home without it. (Well, unless I leave the kids at home, too.) It is important for my diaper bag to be roomy enough to hold all the things both kids require when away from home. You know, diapers, wipes, sippy cups, tissues, toys, snacks, etc, etc, etc. Then you add in my stuff, my wallet, lip balm, hand sanitizer, etc, I end up needing a pretty big bag. It's hard to find cute, functional, stylish diaper bags, so when I learned about Maranda Lee and her Hot Mama handbags, I knew that I had to get the word out! Her handbags and diaper bags are so adorable and they are GREAT, functional diaper bags!
I was able to review this little beauty, which is the EMMA bag, in the medium size:
Maranda gives you the option of fabric, both on the inside and out. I chose the Gray Damask with Teal Ta Dot on the inside: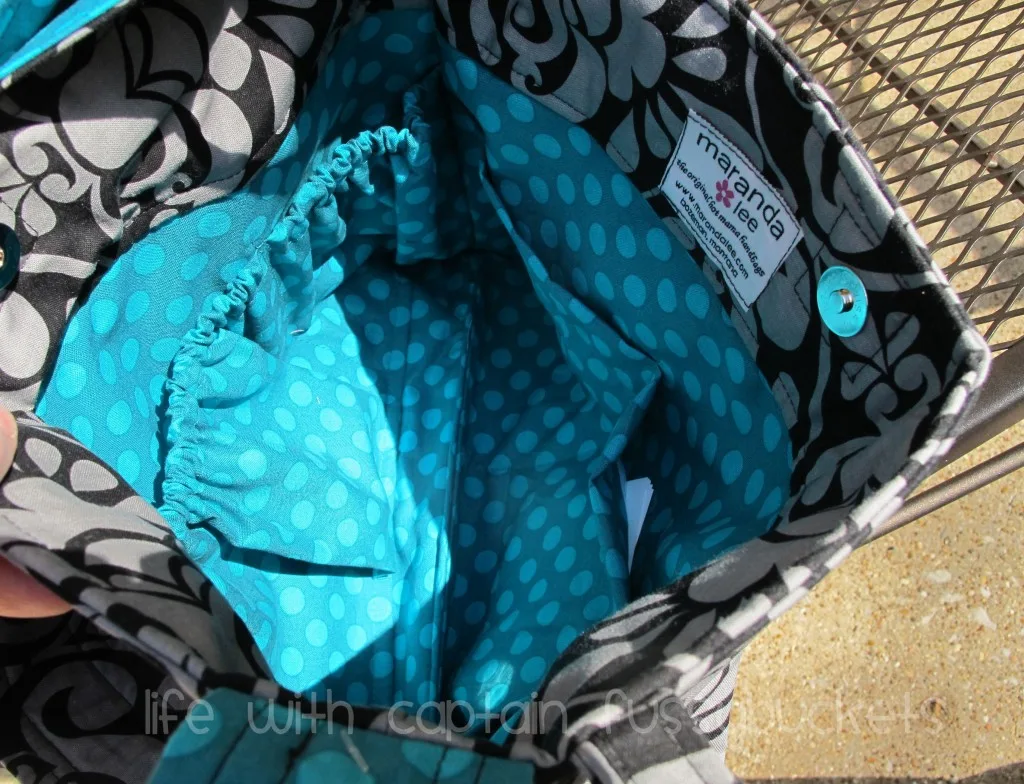 The EMMA measures 15" wide, 12" tall, and 3" deep. It has a magnetic snap closure, but you can also get a zippered closure. You also have a choice of 21-42" adjustable messenger strap or two 21" shoulder straps. This awesome bag has three slip pockets and three elastic pockets. There's also a handy key hook at the top of the bag, so no more digging for your keys at the bottom of the bag.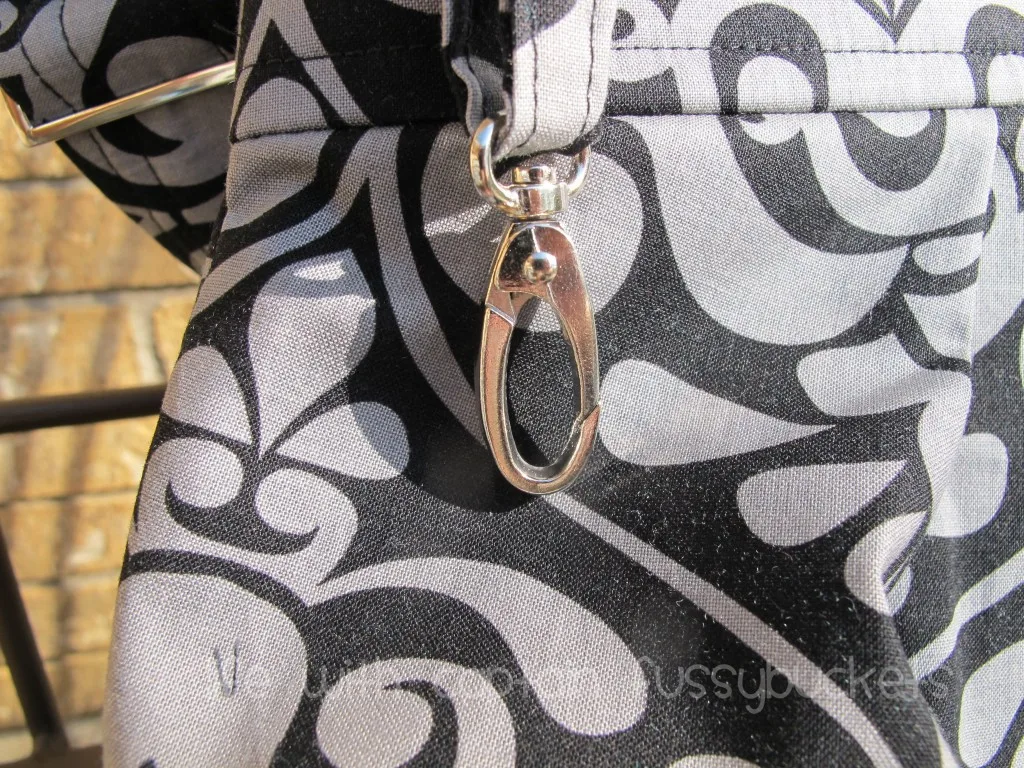 One of the small, but awesome details of this bag is the polished alloy O-ring on the strap. I just love it!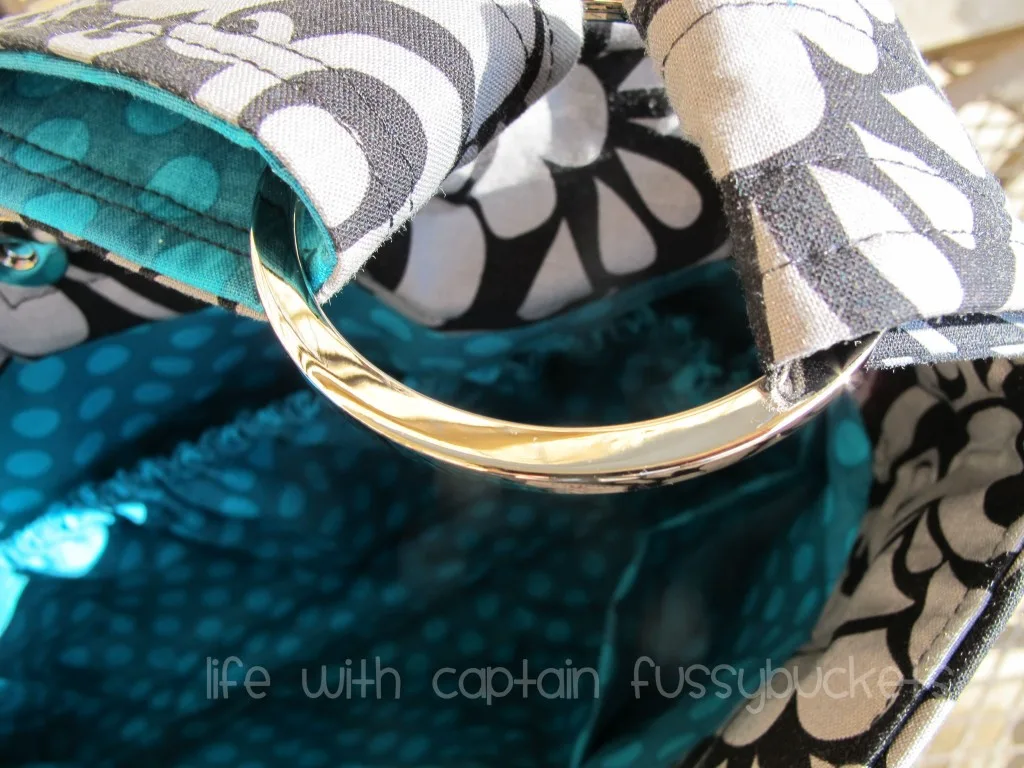 The bag is very well made and you can just tell it's durable and will last a long time.
This picture doesn't really do the bag justice, as I can fit a lot more in the diaper bag. I have been able to fit a travel wipes container, cloth diaper, two sippy cups, my wallet, keys, cell phone, and about a gazillion snacks. Not to mention a few toys on top!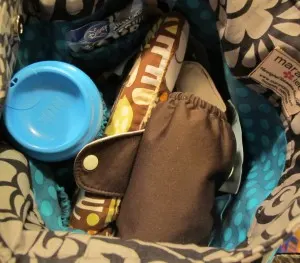 Maranda Lee Hot Mama Handbags have an endless amount of choices of bags in all sizes, colors, and personal touches. The EMMA medium bag like the one I reviewed sells for $74 on the Maranda Lee Etsy store page. Check out all of the cute bags and more at the Maranda Lee page. Connect with Maranda Lee on Facebook. She also has an awesome page, Just Cut the Scrap, where she posts recipes and fun things to do with fabric scraps. She is one talented woman, for sure!
Enjoy this 10% off code on Maranda Lee's Etsy page. Just enter "fussy10" at checkout!