This post was sponsored by Cheddar's. All opinions are mine.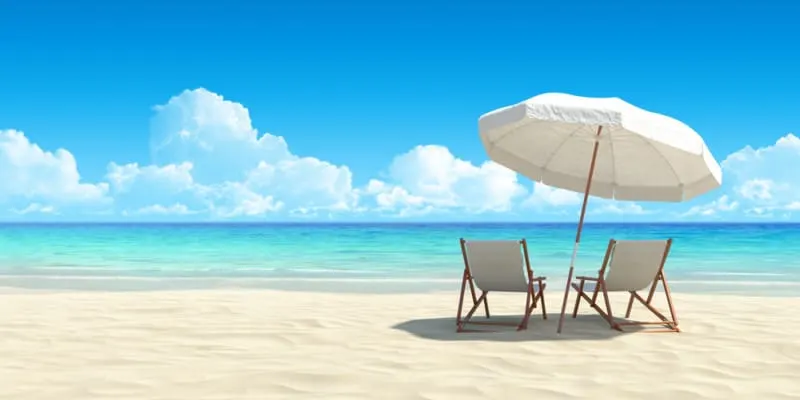 It's mid-July and the kids have been out of school for almost two months now. It is crazy that summer is halfway over and the dreaded "s" word will be starting before we know it. I have really enjoyed having the boys at home, believe it or not. Most days are actually fun and they bring joy to my day. However….I am looking forward to those few sweet vacations we have planned this summer, and some unplanned. No, we are not going to the beach, although I wish that we were. Vacations for this mama include anytime Daddy takes the boys outside so I can have some quiet, trips to the grocery store on a slow weekday morning, and those glorious times that we can go to places like Cheddar's Scratch Kitchen. I don't have to cook, I don't have to listen to kids say "I don't want that" when I serve a meal, and….we can get a taste of tropical islands in an air conditioned environment.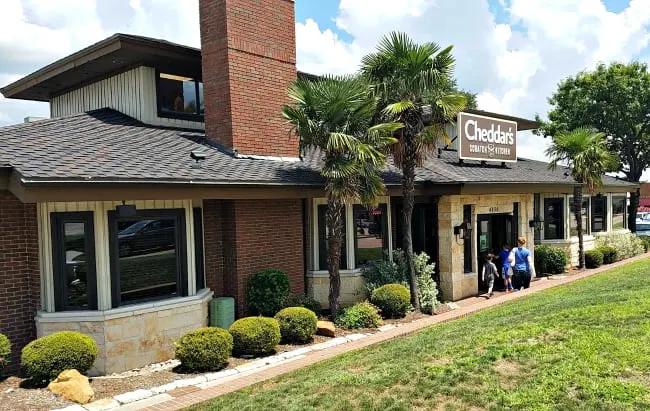 My family has loved Cheddar's for a long time. My parents used to always request this restaurant when coming to visit us. I remember many times when we would take our then infant first born and he would gaze at the huge fans and decorations and play with the ice in Grampy's water. Well, Cheddar's has only gotten better with age and now we love it even more.
After a recent visit, we all left full and happy and the kids have mentioned more than once that they cannot wait to go back and I cannot wait, either! There are so many delicious, unique food options that one trip is just not enough.
I wanted a tropical taste, so I ordered the Sweet Heat Chicken & Shrimp meal. It was a beautifully prepared chicken breast stacked with grilled shrimp and mango chili sauce over ginger rice. There was also a garden salad tossed with tomato herb vinaigrette that wonderfully complemented the spiciness of the meal. Another tropical-inspired dish is the Grilled Tilapia and Shrimp with Mango Salsa.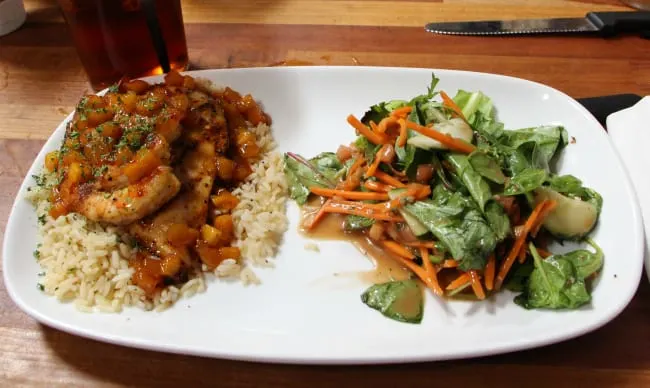 Hubby ordered the classic Monte Cristo and loved it! He was impressed with his salad that came with a buttery croissant. Yum!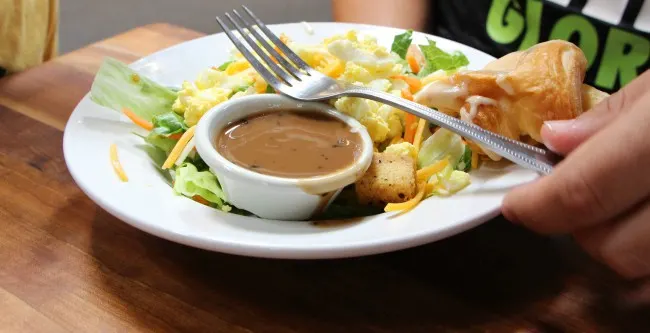 As I was enjoying my tropical meal, I looked over and saw my middle son, one who isn't the typical cheeseburger and fries guy (which my other two devoured, by the way!) He was happily and pleasantly eating his kids' meal…Penne Pasta Marinara. He wanted chicken, as well, which the kitchen was happy to add for him. While I would have paid big bucks to see all three of my kids actually eating what they ordered, kids' meals at Cheddar's are only $4.99 and yes, that DOES come with drinks.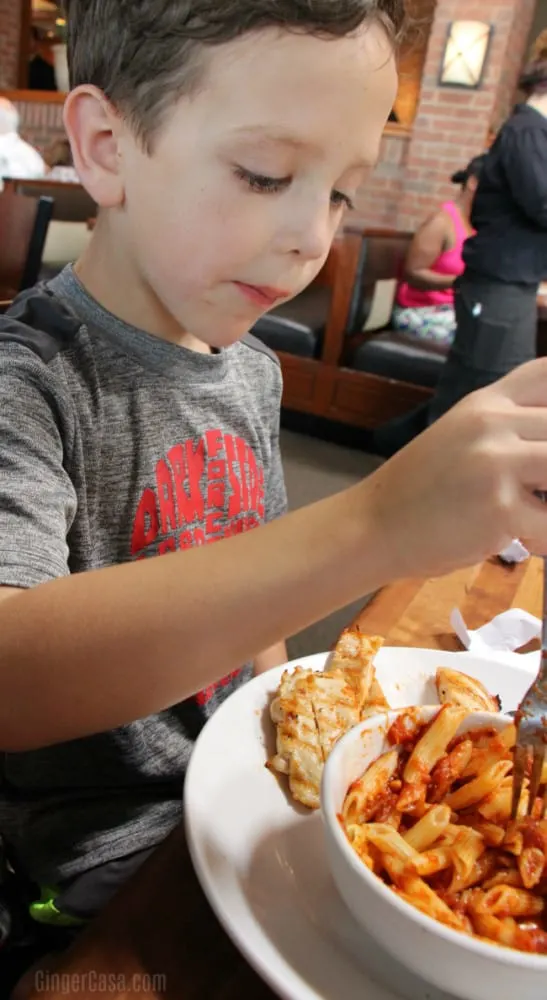 So there you have it. Mom and Dad happy, delicious iced tea, tropical meals, hearty kids' meals that come with a drink, scrumptious buttery croissants, crisp salads, and much, much more. If you really want to pretend you're on a tropical vacation, they have a vast array of tropical drinks, as well!
Cheddar's was the perfect mini vacation for this mom!
SaveSave
SaveSave
SaveSave
SaveSave
SaveSave