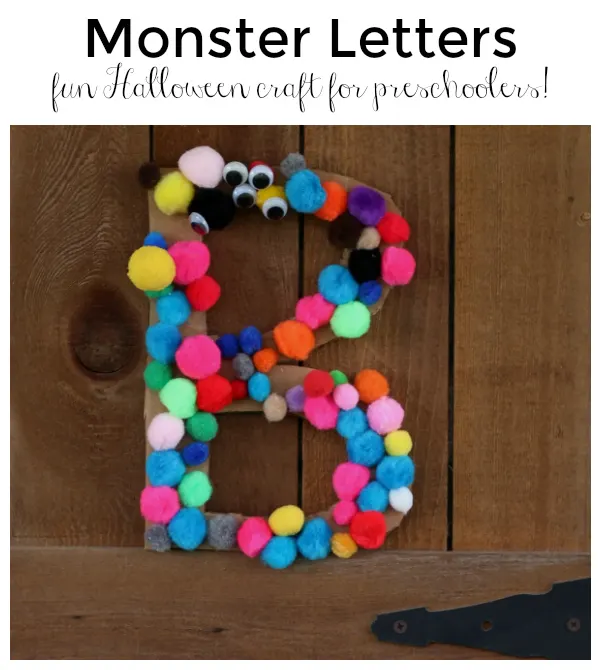 Monster Letters Halloween craft contains affiliate links
I love Halloween because there are just so many options for fun things to do and of COURSE, it's in the best month on the entire calendar — October! I have never been one for scary zombies, vampires, and witches, but I love the fun, cute things about Halloween.
My 2 year-old is really, really terrified of anything remotely scary, so he was unsure when I told him we would be making a "monster letter." When he saw that it was HIS letter and we would be gluing pom poms in cute colors with googly eyes, he was all for it.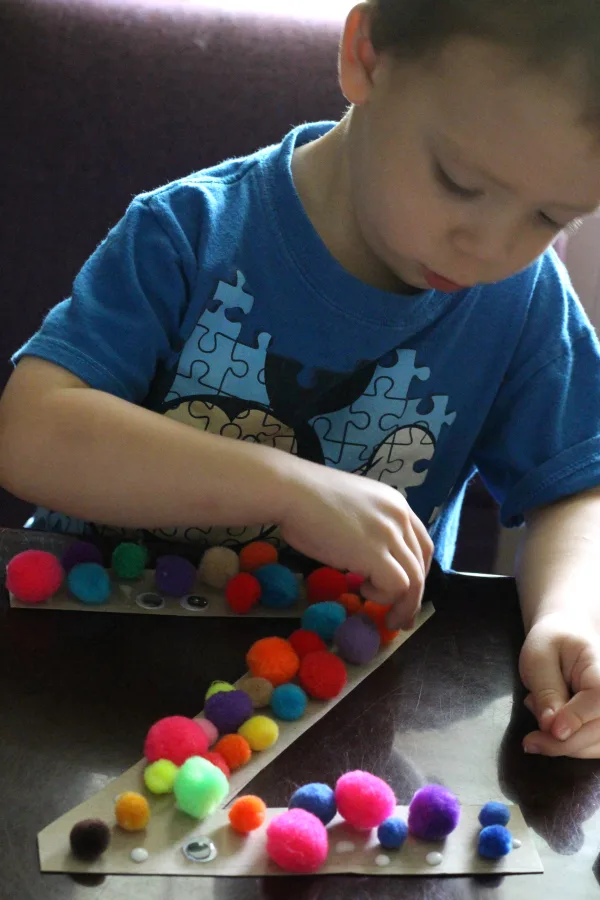 How to Make Monster Letters
This craft is simple enough for very young children. As long as they don't try to eat the pom poms or googly eyes, they can do this craft with you! All it takes is a little glue, pom poms, and googly eyes. This helps kids with their fine motor skills and creativity!!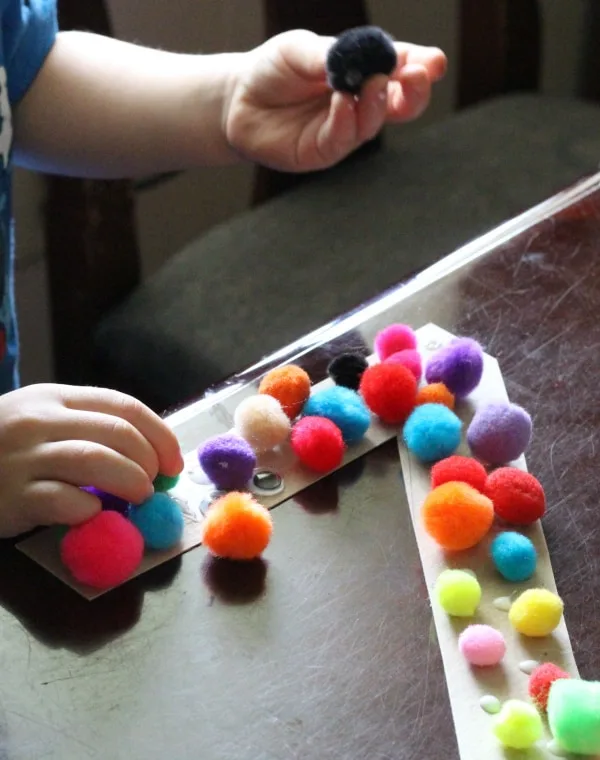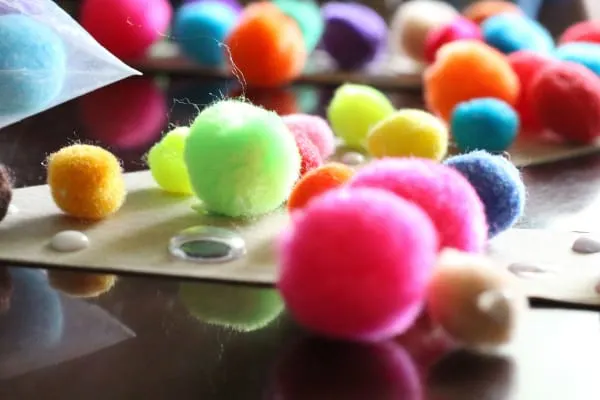 The great thing about these Monster Letters is that they can be whatever your child wants them to be! Who cares if my son's Monster Letter has 7 eyes? It works! Let their imagination run wild!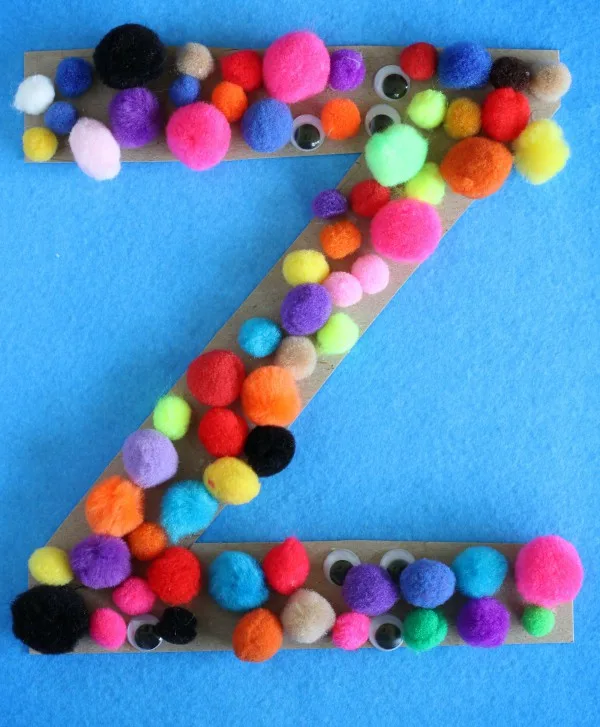 What fun Halloween crafts are you doing with your preschooler this season?