We all know that sleep is important for survival, but did you know that the quality of your sleep and the mattress you sleep on can improve your mood, health and life? Read on to see why I am saying that the gift of sleep is the best idea this holiday season, brought to you by Nectar mattress!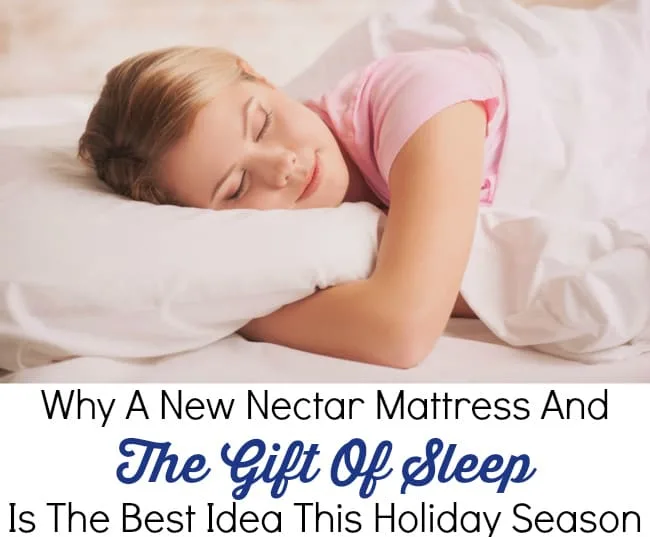 I am a mom that has always been concerned about our family's sleep. I jokingly say that I have not had a good night's sleep since before I was pregnant the first time…9 years ago….and I do know the toll the lack of quality sleep can have on someone over time. When I do not sleep well, I feel it in my body and my lack of patience. I try to stay strong, but it is hard!
There have been times when I have actually gotten to stay in bed for over 8 hours straight and I still do not feel rested enough. Anytime I sleep in a hotel, when a sick kid is in our bed, or when I am sleeping on an air mattress during the holidays. It sounds odd, but the quality of what you are sleeping on can predict whether or not you feel well rested the next day.
How Do You Know If You Are Getting Enough Quality Sleep?
you wake up feeling rested in the morning
you either don't need an alarm clock or you can get up easily when your alarm sounds
you are not in more pain when you wake up than when you went to sleep
you do not feel sleepy quickly when driving or doing something quietly during the day
you do not fall asleep immediately upon getting into be
What About A Used Mattress?
In order to get truly quality sleep, you need a quality mattress. Mattresses are easy to obtain. You can probably find a free or almost free used mattress on a local sell site right now, but used mattresses are NOT a good idea. For a truly fantastic good night's sleep, you need a new mattress that no one has slept on, that is supportive and comfortable.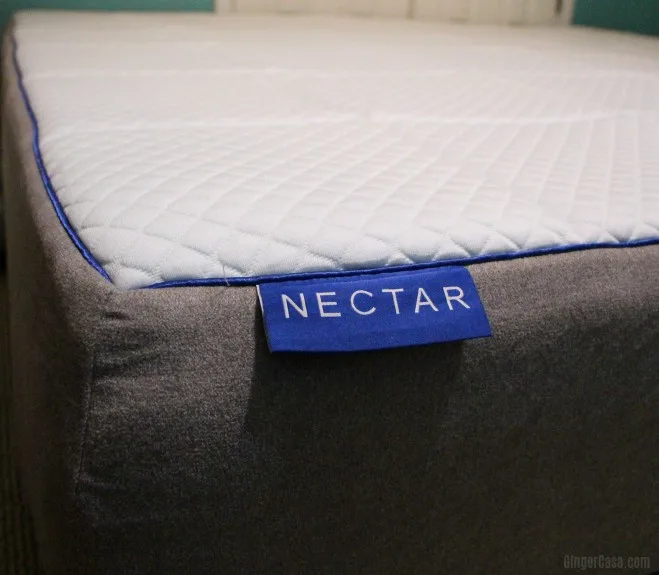 Why A Nectar Mattress?
We love the Nectar mattress because it is just the right amount of both softness and support AND we get quality sleep on it! But, here are the specifics if you are interested in WHY it's so awesome:
TENCEL COOLING COVER – promotes air circulation, heat wicking and is bedbug resistant
GEL MEMORY FOAM – delivers weight distribution and pressure relief
BREATHING BASE LAYER – reinforces the contouring and support layers serving as a stable foundation
QUILTED GEL MEMORY FOAM – provides loft, air circulation, while perfectly contouring to your body
ADAPTIVE HI CORE MEMORY FOAM – recovery foam supports the body while providing rebound and bounce
These five layers of genius invention make up a perfect night's sleep.
The Nectar is also CertiPUR-US® Certified, which means that each mattress is made without ozone depleters, PBDEs, TDCPP, mercury, lead, which is important to me as a mom, because I like to know what my family is sleeping on and if it is safe!
How Do I Get It To My Bedroom?
Okay, y'all, this is the fun part! The Nectar mattress arrives compressed and rolled up at your doorstep. Two people can easily carry in the king size mattress. All you do is unwrap, unzip, cut the plastic and it fills out and "inflates" instantly and ready for setup.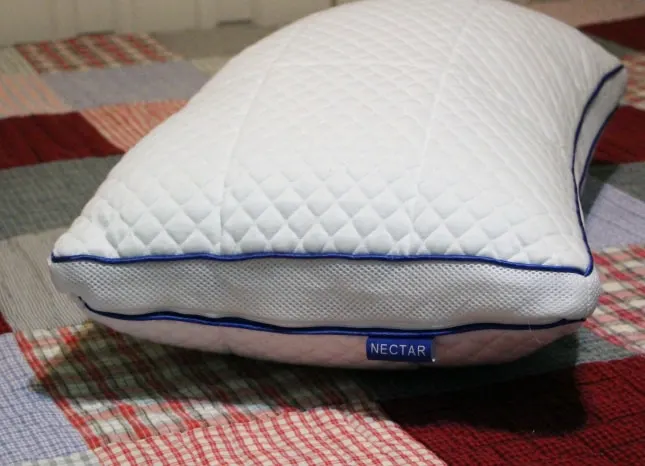 I highly recommend adding the Nectar mattress to the wish list of everyone in your family, because if everyone is getting a good night's sleep, tomorrow is going to be MUCH better! (And also so all of the kids won't find their way to your cozy bed in the middle of the night!)
SaveSave
SaveSave
SaveSave
SaveSave
SaveSave