Our younger two boys love bananas topped with Nutella. This is the easiest snack/treat for them, especially on those nights where they are "starving" at bedtime but can't think of what they want to eat. Nutella banana? YES! So when I had four old bananas that I needed to use, but didn't want to make the traditional banana muffin, I made Nutella Banana Muffins instead! And my whole family LOVED THEM!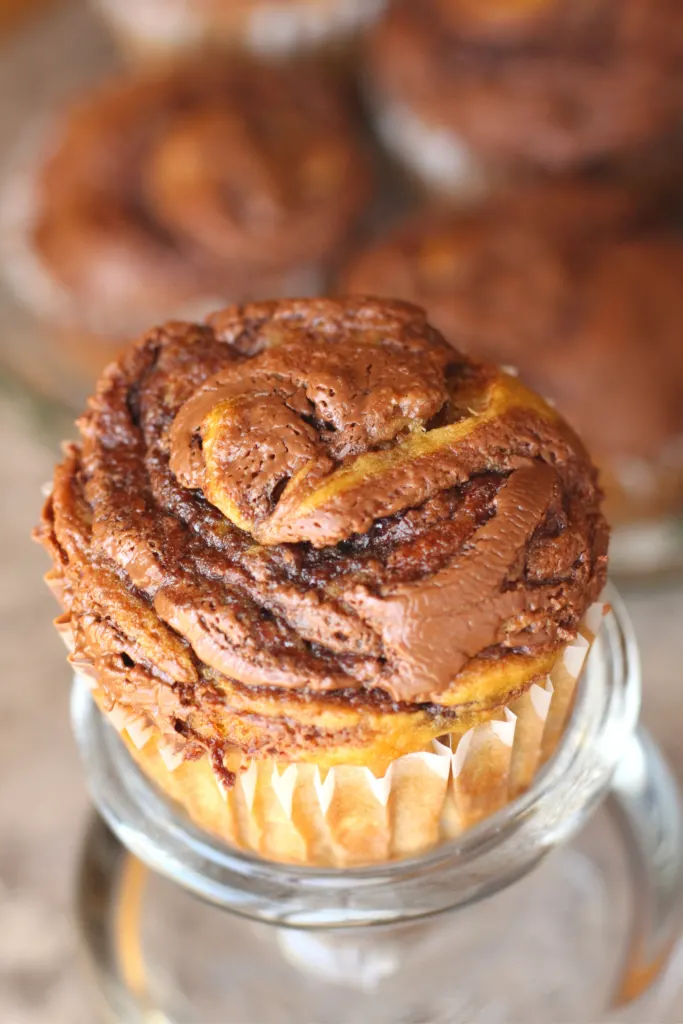 The ingredients are ones you likely already have on hand, but can be swapped for anything. For instance, I used coconut sugar for half of the sugar, but you can absolutely use regular sugar for the whole recipe or brown sugar or…whatever sugar that you have and love to use as long as it is cup for cup.
I love that the Nutella on top makes it almost feel like a decadent cupcake, but you don't have to mess with icing. It bakes all together and then the heat of the cooking process makes the Nutella melty and delicious.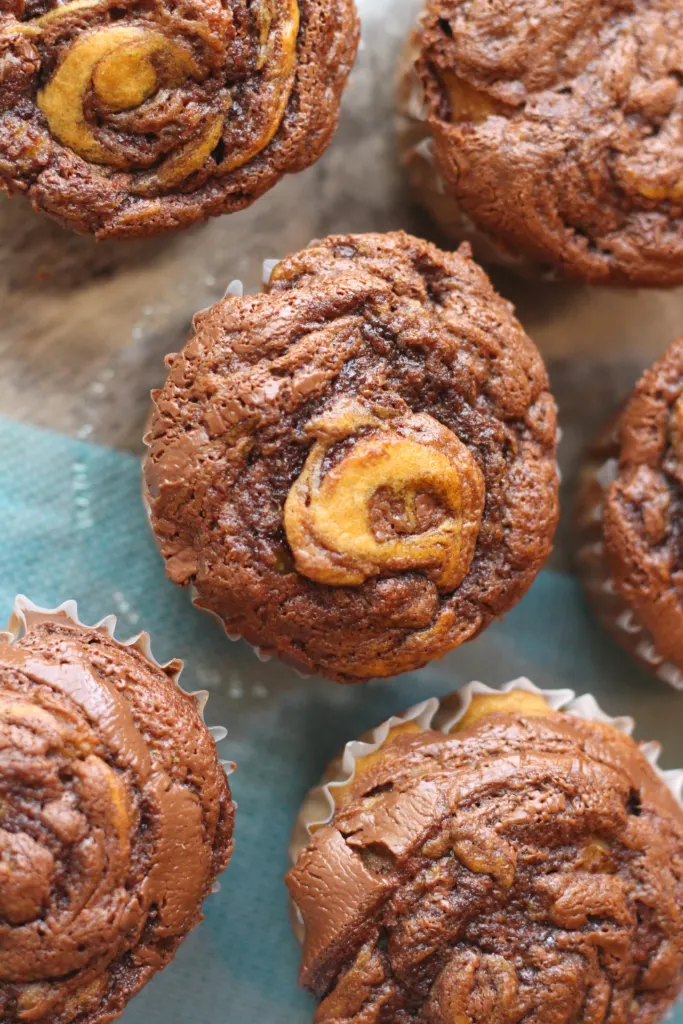 So, here is the breakdown: My husband liked them. My oldest son who loves peanut butter and chocolate more than anything in this life loved them. (He does also love Nutella, just not as much as peanut butter and chocolate.) My younger two, who I mentioned love Nutella bananas were a little upset that I cut them off at two of these! They loved them so much! Looks like I will be making them more often now!