This Pack 'n Play® post has been brought to you by Graco®. All opinions are mine.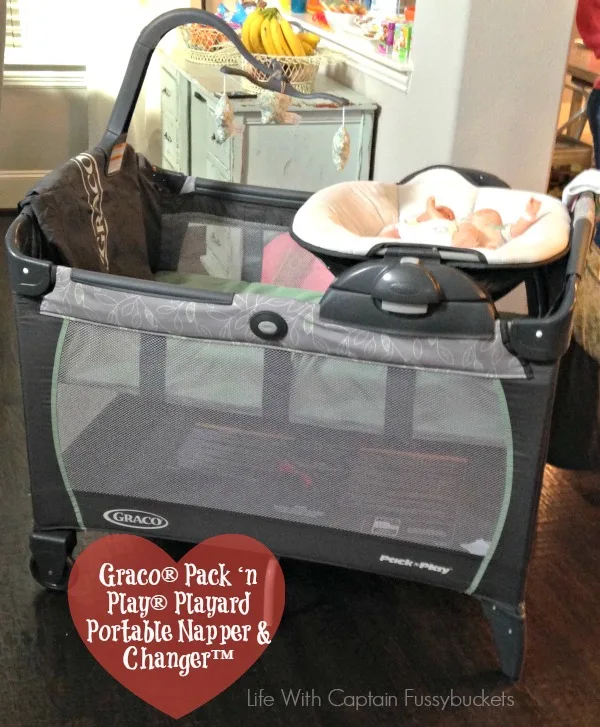 The one product that I have used from the Captain's second day of birth is the Graco® Pack 'n Play®. We set it up in our room before he was born and it was awesome for middle of the night changes, and a comfy place for him to sleep while in our room. We used it as his bed anytime we traveled, and also did the same for the other two boys. This is the ONE product that truly is great from newborn – toddler age. A friend of mine has two – one to keep at home and one in the car. It allows her toddling baby to have a safe place to play at the water park, park, or other outdoor events if she needs to tend to her older children. It is just so multifunctional and I recommend everyone add it to their baby registry!
Last week, I attended a party for the NEW Graco® Pack 'n Play® Playard Portable Napper & Changer™. It was well attended by other bloggers in the Dallas/Ft. Worth area, along with Massive Sway representatives, and a knowledgeable Graco rep, who told us all about this updated playard. We were all in awe over this awesome product. (And also in awe of the precious 2 week old baby that was there, trying it out!) My favorite feature of the playard was the option for a newborn to sleep in the portable napper or the bassinet part and all you have to do is flip the napper over to create a changer that can be easily wiped off. This is something that even *I* can do at 3 AM! And while there are two wheels on the playard, which makes for easy mobility, the removable napper/changer can be easily carried around the house to make the perfect spot during the daytime hours.
At the live Graco® There were many fun friends to meet, snacks to eat, and cool Graco stuff! There were also stairs. Stairs entice babies and toddlers. Stairs are a mom's worst enemy.
I loved getting to hang out with fellow mommy bloggers from the area and listening to what the Graco rep had to say about this helpful product. Plus…did I mention the adorable babies? So, so sweet!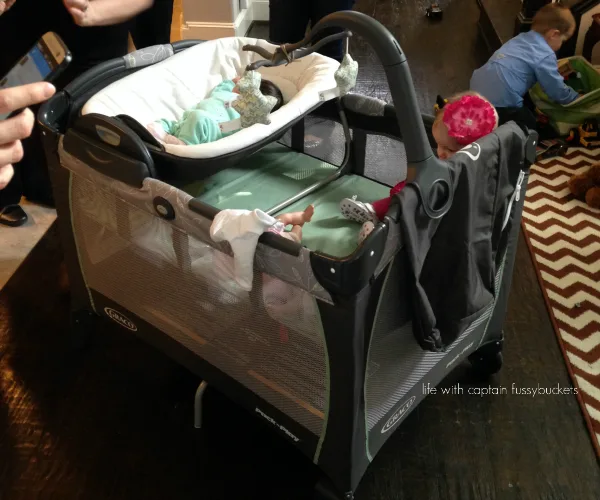 If you know any new or expectant parents or grandparents, THIS is the one product I definitely recommend. Graco® products are dependable and honestly, it's my favorite baby brand. Graco® is a leading innovator of baby and children's products that are trusted by millions of parents. Car seats, strollers, travel systems, swings, high chairs, playards, and nursery care essentials are all quality and helpful for parents, grandparents, guardians, and childcare providers.
The features of the Graco® Pack 'n Play® Playard Portable Napper & Changer™ are beyond awesome: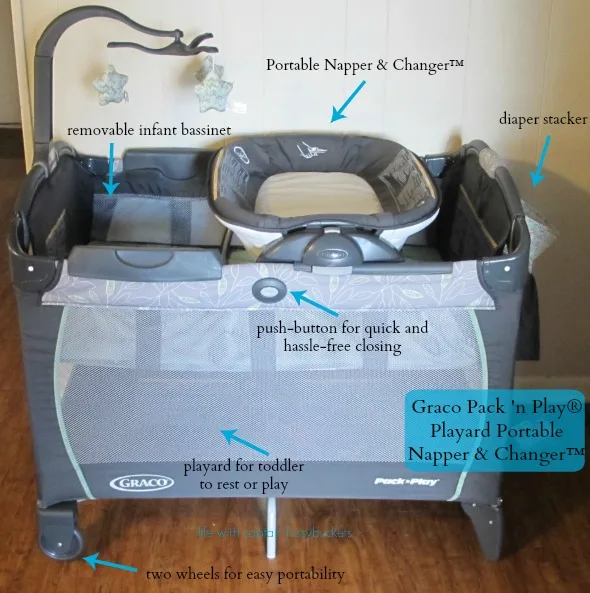 Watch my video to see how easy you can flip the Napper/Changer:
This is a sponsored post written by me on behalf of Graco®.