Mornings are the hardest, aren't they? Well, I can always manage to get myself up, make coffee, and make what *I* want for breakfast, but preparing a breakfast that is fast, easy, and that everyone will eat? Forget it! I now see why cereal is so popular. Kids and adults can pick the cereal they want, make a bowl for themselves, eat it, and be ready for the day. This is great in theory, but my guys seem to need a little more protein than cereal provides, to get them through until lunch time. That's why this recipe fo Pancake Sausage Bites is perfect!
These little bites of goodness are easy to prepare ahead of time, store in the fridge, warm just what the kids will eat in the morning, and even eat on the way to school. Eat them with a little maple syrup or a glass or milk…or nothing at all!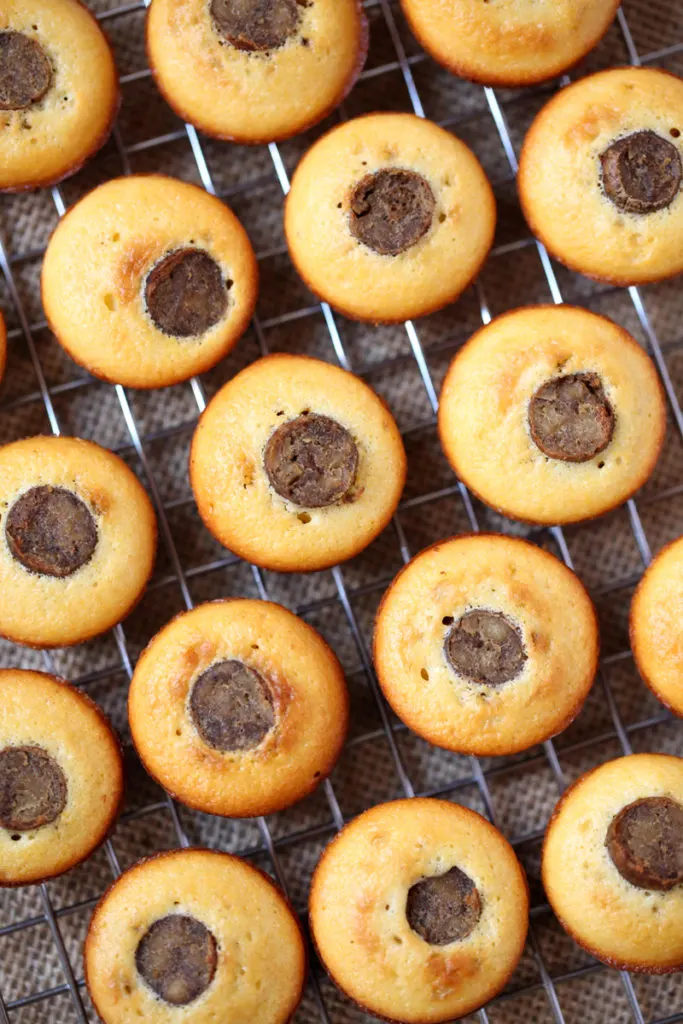 Pancake Sausage Bites Recipe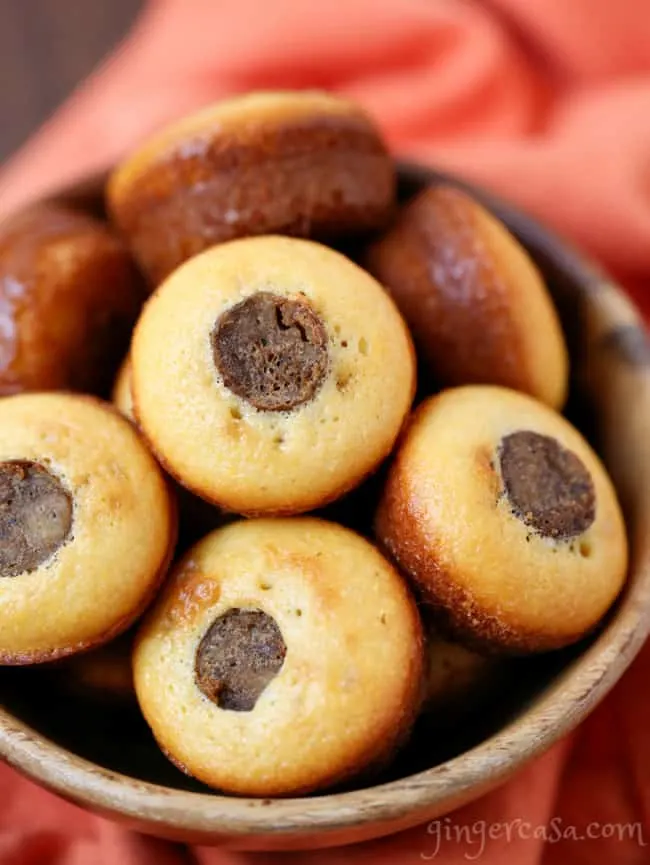 Make multiple batches of this recipe for the week, and cook them up quickly in a mega 48 cup mini muffin tin. Add in fruit or mini chocolate chips to make them even more special. Eat up and have a great day!