I talk often about our busy nights. Meal prep can be so daunting when you have a to do list that is a mile long. I love coming up with easy, fun, original recipes that take less than 30 minutes to prepare and this is one of them! I put a spin on the traditional taco with these delicious BBQ Brisket Tacos!


BBQ Brisket Tacos

Ingredients

Curly's Kansas City Style Seasoned Brisket

corn tortillas

1/2 of a red onion, sliced

1/2 of a bell pepper, sliced

1/4 cup of avocado oil

small bag of broccoli slaw or cole slaw

shredded cheddar, pepper jack, monterey jack, cotija, or any other favorite cheeses

potato chips tortilla chips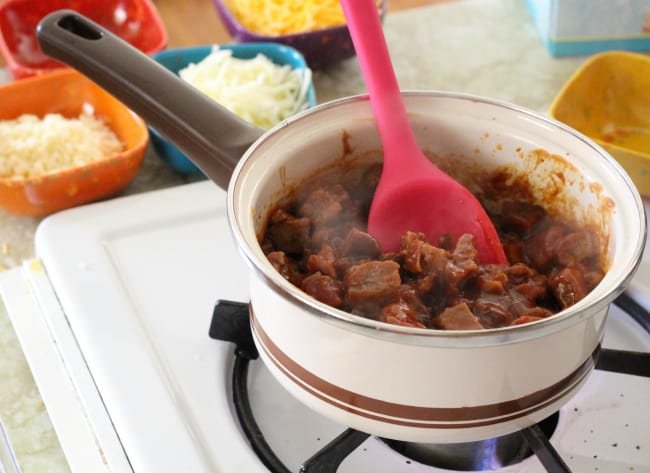 Directions

Slice and saute' onions and peppers separately in 1/8 cup of avocado oil until tender.

Heat Curly's brisket according to package directions.

Heat corn tortillas on a cast iron skillet, until soft and slightly browned.

Spoon 1-2 TBSP of brisket into each tortilla and top with your favorite toppings – onions, peppers, slaw, cheeses, and even crumbled chips!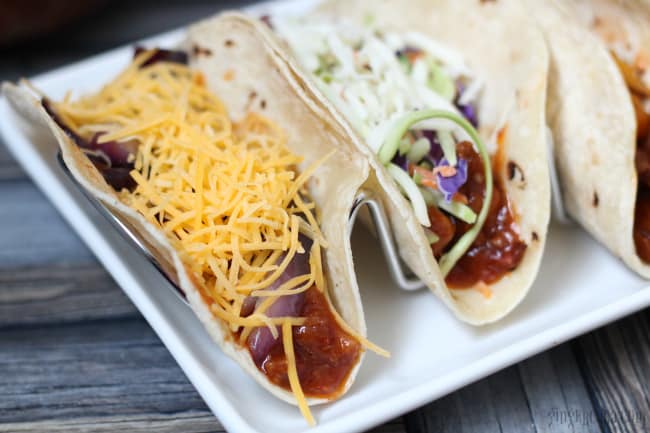 Our family loves watching any and all sports, and these brisket tacos would be perfect for any game watching party! Just set out a wide variety of toppings and let guests build their own tacos. Perfection!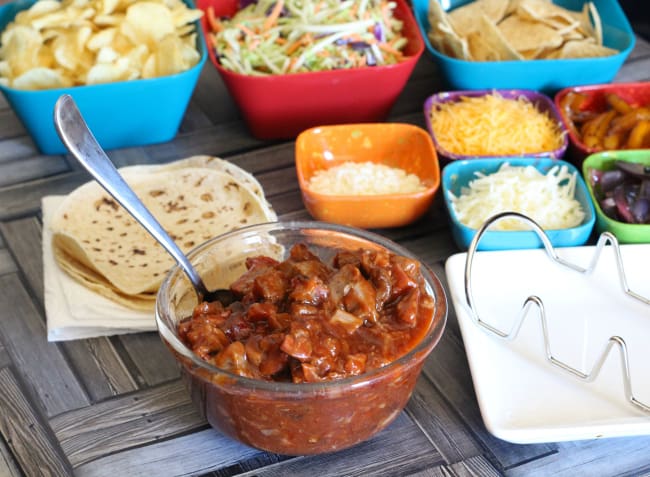 Curly's RoadTrip Eats Kansas City Style Seasoned Brisket really makes these tacos over the top delicious. The sauce is the perfect flavor, and mix and match it with different cheeses and chips…so, so good!! Curly's is found in the refrigerated meat section at your favorite grocery store. Heat it and have it ready to eat in your brisket tacos in no time.
Curly's BBQ Showdown

To get more easy, delicious recipes for game day AND have a chance to win a trip to Phoenix for the game on April 3rd, visit Sweeps.RoadTripEats.com. This sweepstakes is a recipe match-up challenge, where my recipe will be pitted up against 13 other food bloggers' game day eats. Vote for my recipe as your favorite and gain an entry!