Looking for a delicious appetizer, sweet after school snack, or an easy to throw together game day snack that everyone will love? Peanut Butter Dessert Nachos is an easy recipe for all of the above!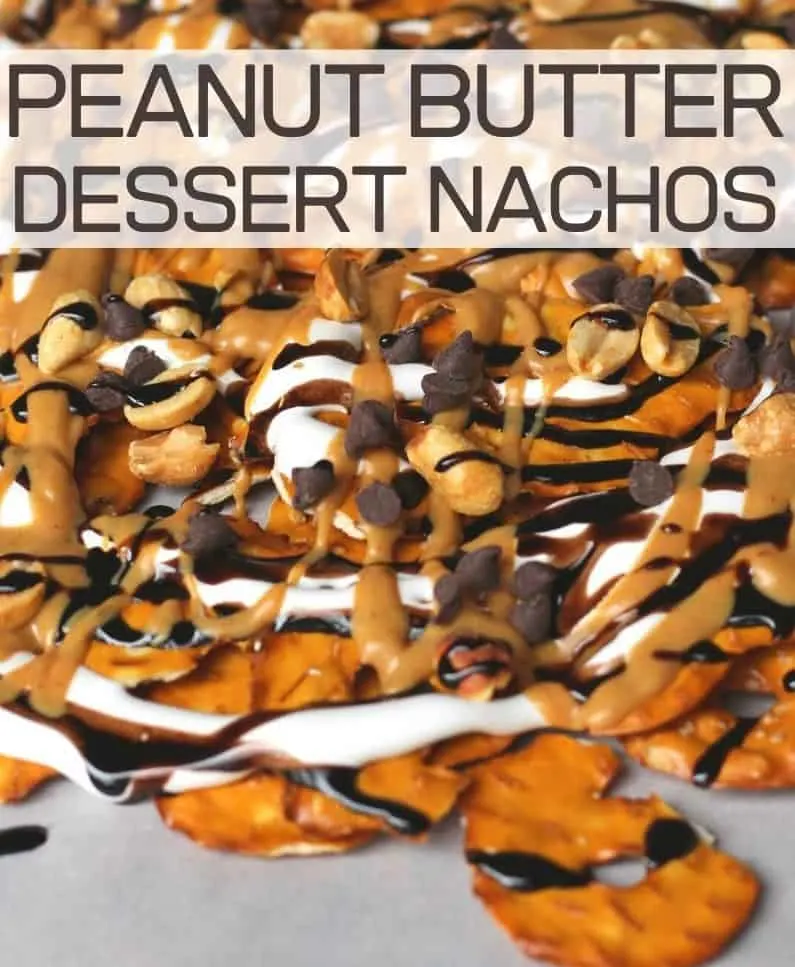 I love using pretzels in recipes, as they provide a salty, crispy crunch for any dessert! Combine that with peanut butter and chocolate and the recipe is a guaranteed hit! But, I added marshmallow creme, peanuts, and mini chocolate chips to round it all out and this recipe is winning! My family loved it!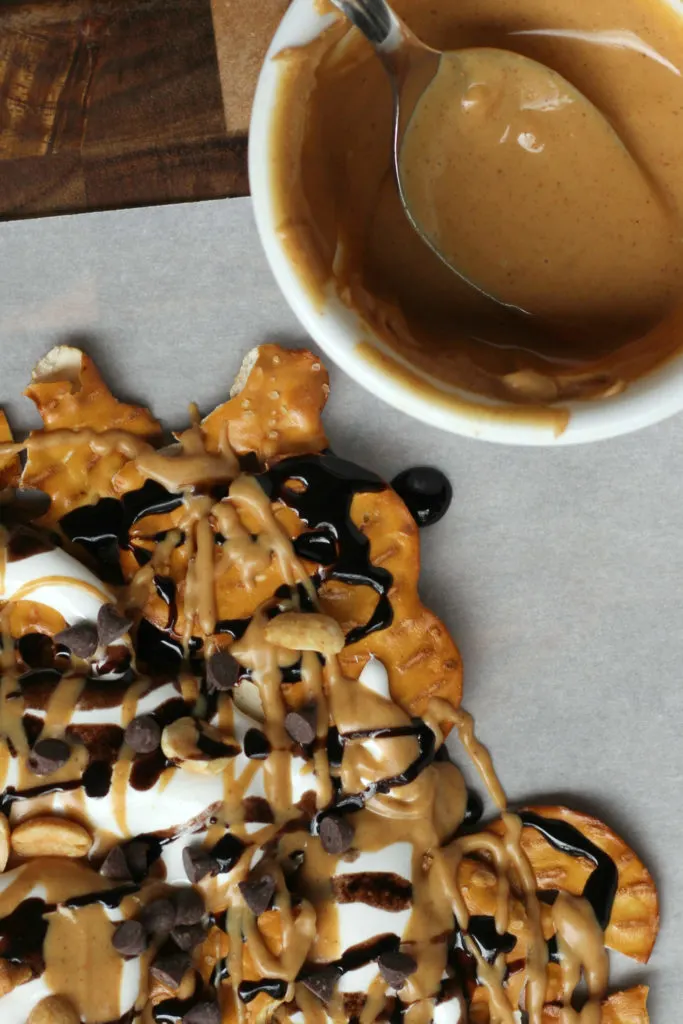 The secret to getting your ingredients evenly spread is to warm the peanut butter, marshmallow creme, and chocolate sauce in the microwave for a few seconds, stir, and pour. Of course, if you get your chocolate sauce in a bottle, then you will not need to warm it, but warming the peanut butter and marshmallow creme is a must!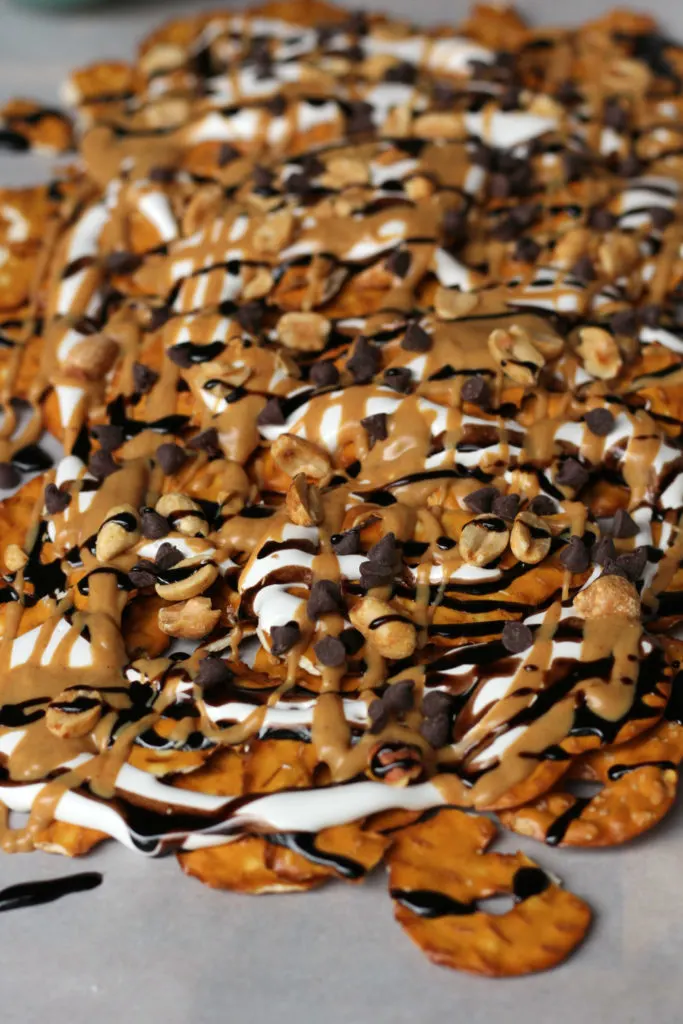 Peanut butter dessert nachos come together so easily! This is a decadent after school snack or something that could be put together as a last minute dessert or appetizer. It is SO GOOD!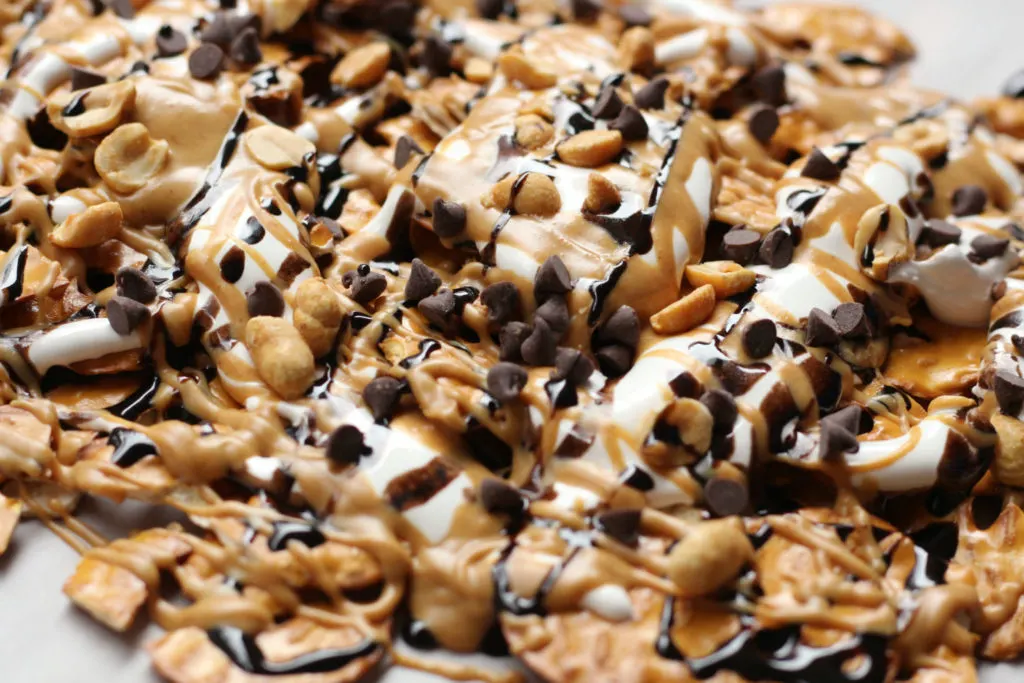 Grab a plate if you want to be proper, or have everyone dig in to these dessert nachos at the same time!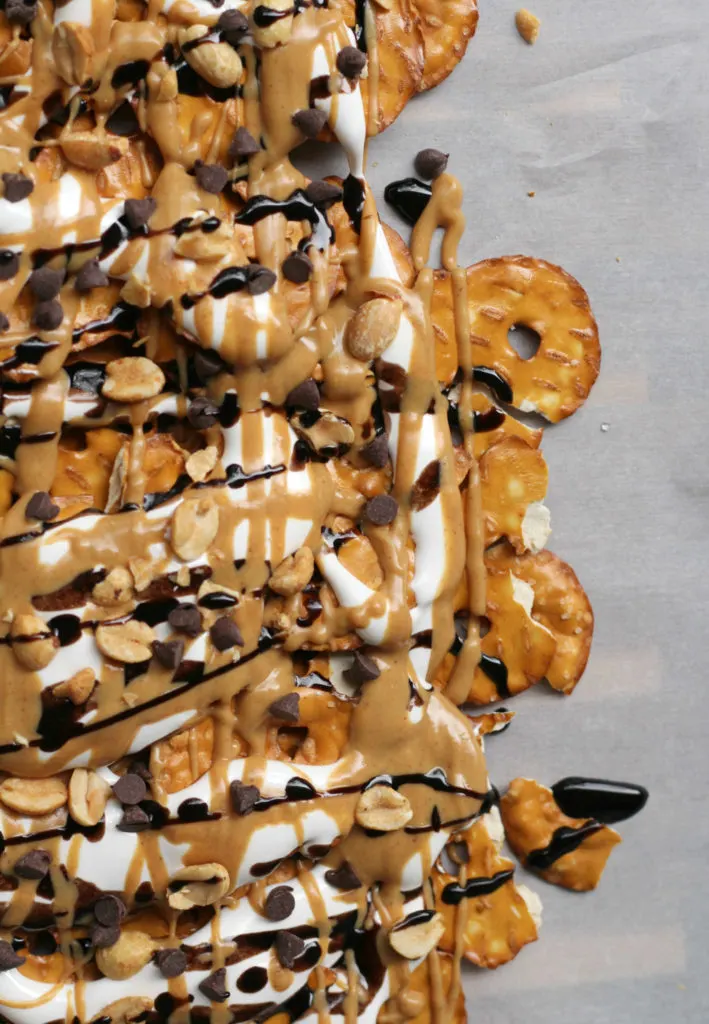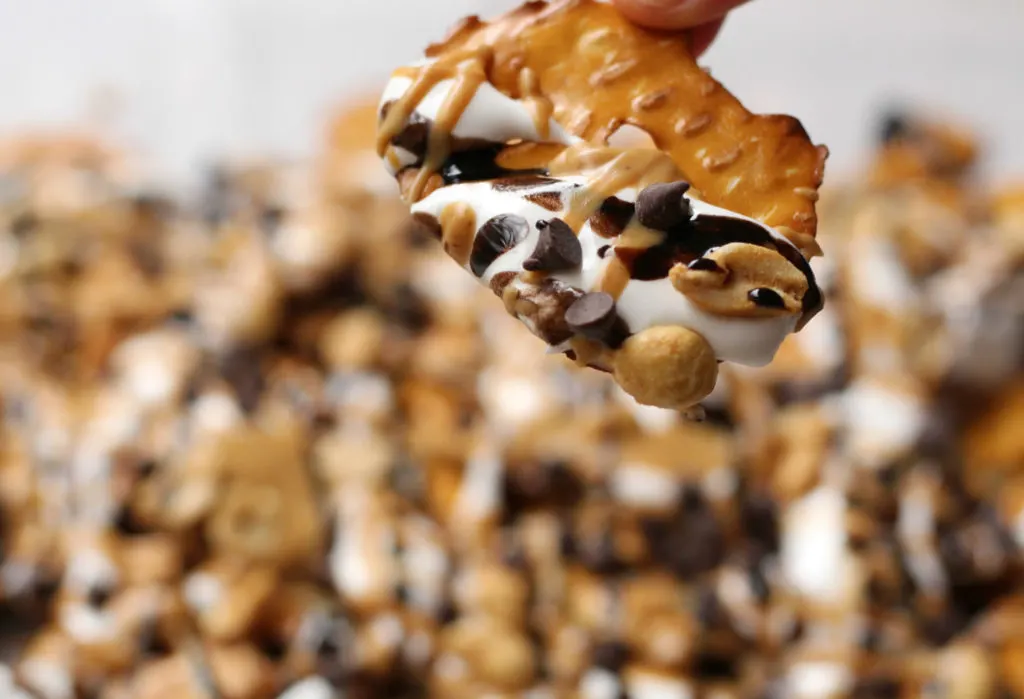 What else would you add to this peanut butter dessert nachos recipe?