This shop has been compensated. All opinions are mine alone.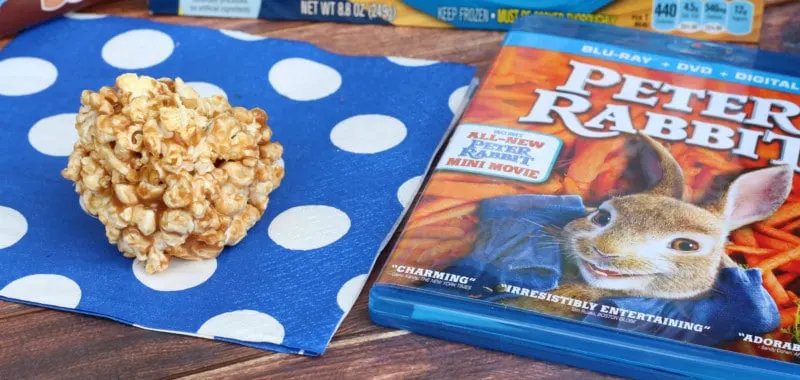 Our family loves movie nights! It is hard to find a movie that we all agree on, but we saw Peter Rabbit in the theater and KNEW it had to be part of our collection. It is an adorable movie that is funny and entertaining for parents and kids, while still being appropriate and innocent!
To celebrate the release of Peter Rabbit on DVD, I planned a fun movie night for our family. There were a few essentials to pick up at the same time I bought the Peter Rabbit DVD.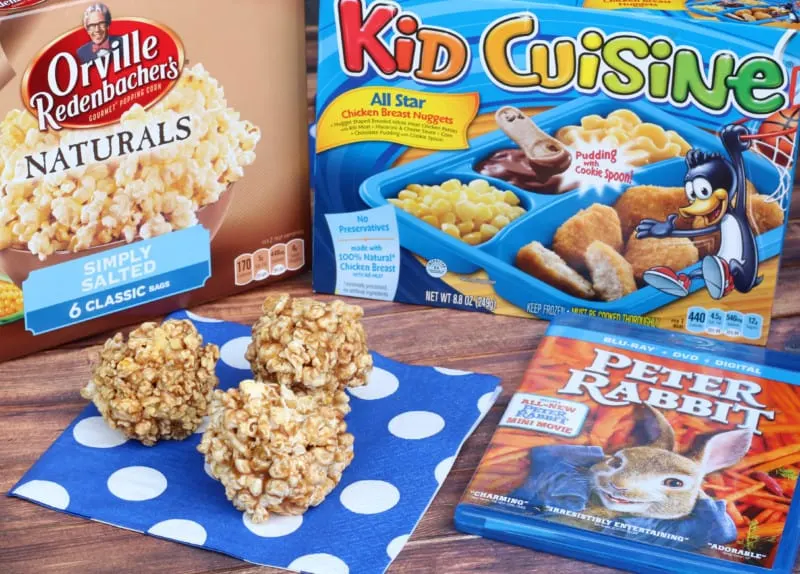 Whether it's a family movie night during the week, or celebrating a special event like Mother's Day, Peter Rabbit is a fun movie for the whole family.
I had a great idea to make peanut butter honey popcorn balls and have the kids decorate them with rabbit ears. I grabbed a few boxes of Orville Redenbacher's Naturals – Simply Salted in the snack aisle. Orville Redenbacher is the only brand of microwave popcorn with no artificial preservatives, flavors, or dyes in any of it's products!
I also picked up Kid Cuisine All Star Chicken Breast Nugget Meal for an easy movie night meal for the kids.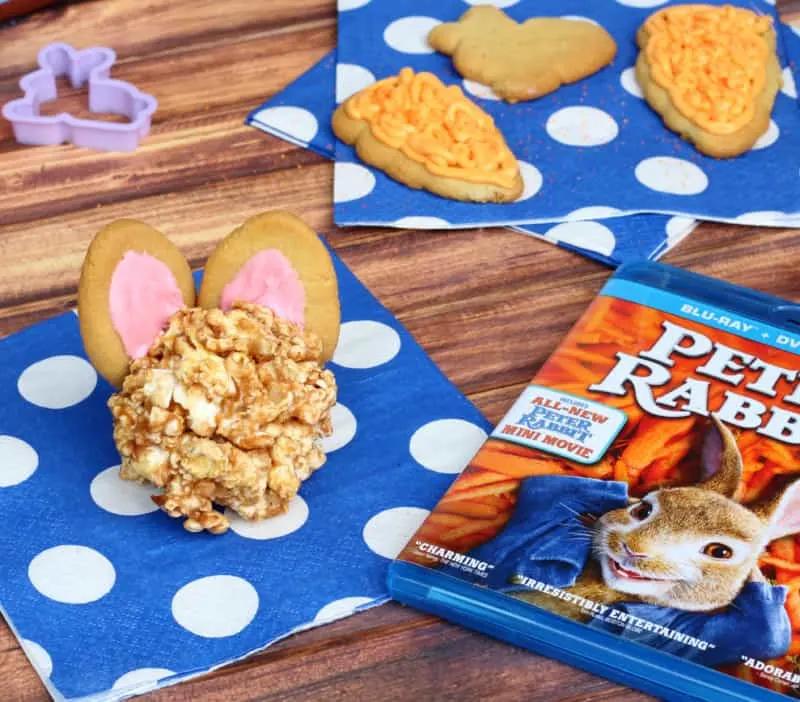 Peanut Butter Honey Popcorn Balls
I popped two bags of Orville Redenbacher popcorn and made some adorable cookie ears for the kids to decorate their peanut butter honey popcorn balls when they were all ready. This could be a before movie activity or when you need to take an intermission!