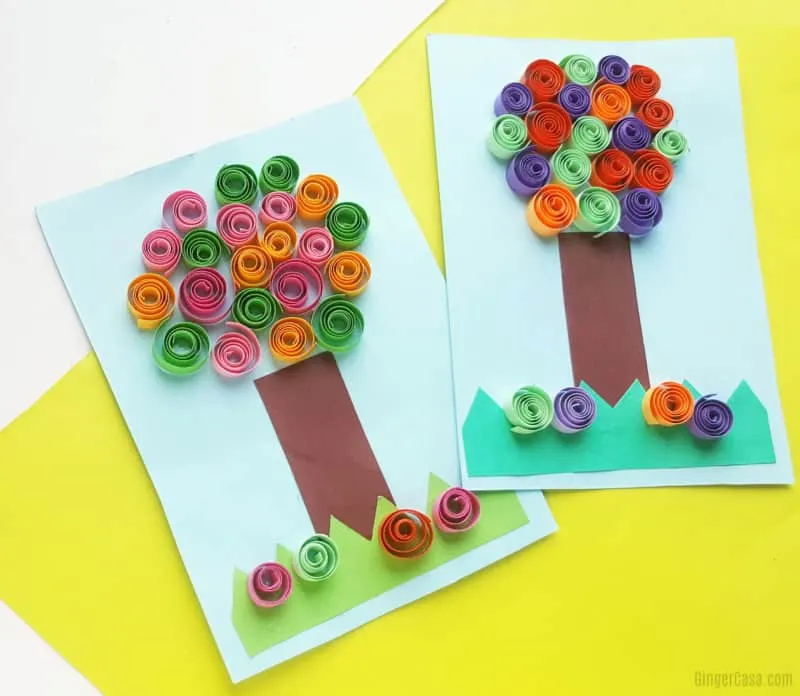 As you can tell by my logo, trees are one of my favorite things! The boys and I always talk about the different colors in the trees in all the seasons…they are all so beautiful aren't they? This quilled tree craft is perfect for long summer days and kids who love crafts!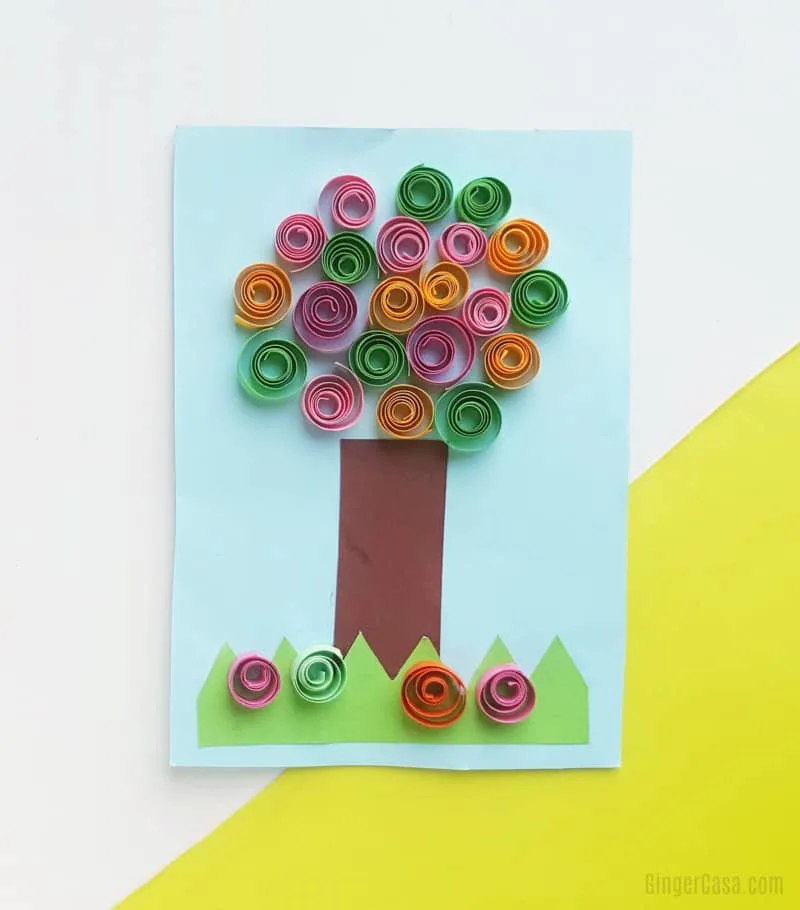 This is a pretty simple craft for kids, but you will need to supervise the little ones who may not have the fine motor skills yet. All you need is a quilling tool, quilling paper or some cut pieces of paper, and some colored paper to glue these quilled "leaves" on!
The quilling process is pretty fun and relaxing! Kids just love making these little swirled pieces of paper!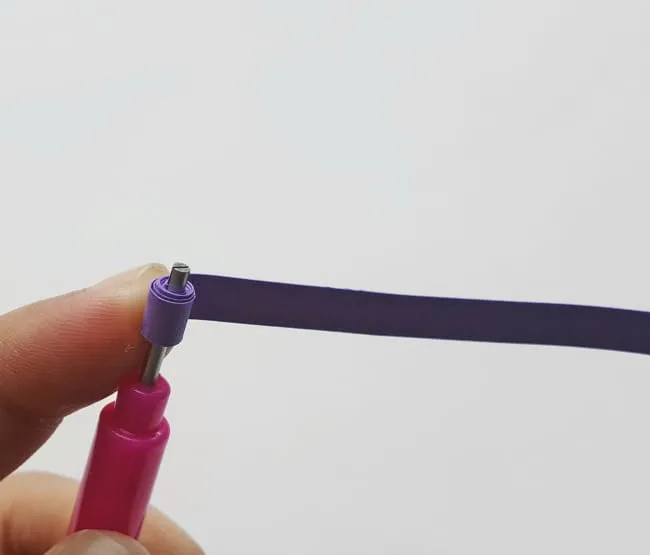 This would be a great spring craft, or you could make a fall apple tree post, or fall leaves tree, all depending on what colors you choose!