This stocking stuffer post was brought to you by Duracell batteries and She Speaks. All opinions are mine.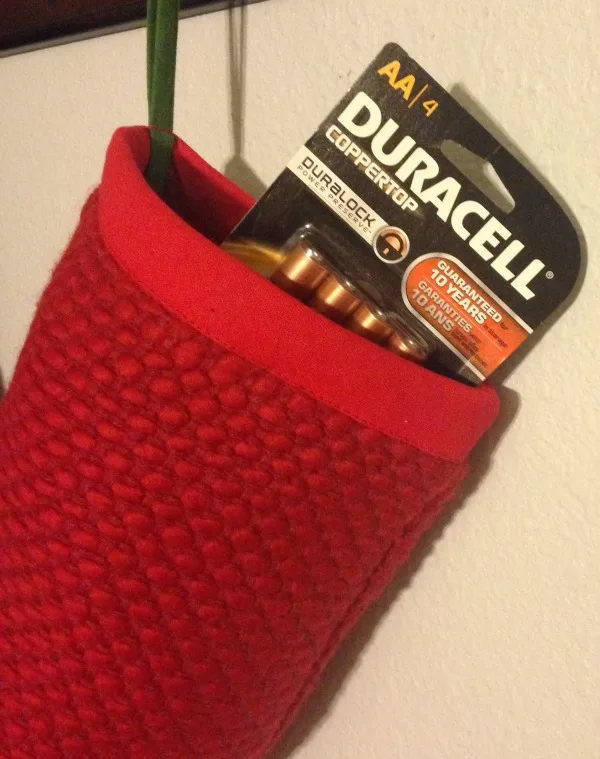 Stockings were always an important part of Christmas morning for me when I was growing up. I loved to get fruit, candy, a new toothbrush, jewelry, and more in my bright red Christmas stocking. Now that I am a parent, I love to give them their stockings and see their excitement as they see what goodies are in it.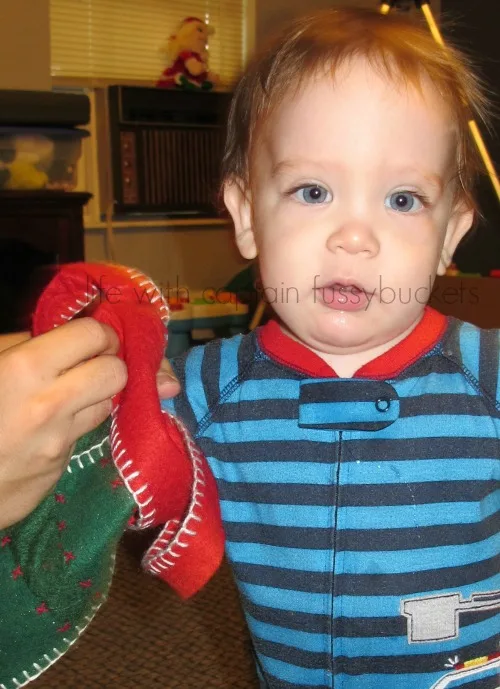 I love to pick out things to fill stockings, and somehow I have gotten Hubby on board, too. It's hard, sometimes, to fill those huge stockings! I try my hardest to fill them with things we actually need, but well, what do we really need? Well, for one thing, we always ALWAYS need batteries. Smoke dectectors, remote controls, clocks, toys, holiday decor, travel DVD players and more require batteries so that is why Duracell batteries are THE perfect stocking stuffer. Everyone can use batteries and it is guaranteed they'll be used.
We always prefer to buy Duracell CopperTop All-Purpose batteries because we know they will last the longest. There is a 10 year guarantee in storage with Duralock Power Preserve Technology. Changing out cheap batteries is annoying and can actually be quite expensive in the long run. Stick with Duracell to get the most out of your batteries. Duracell is the #1 trusted battery brand of first responders, pharamacists and parents, so I know that it's a battery I can trust.
Add Duracell batteries to your holiday shopping list and pick some up the next time you're at Walmart. CopperTop batteries are available in AA, AAA, C, D, and 9V. There are different size packs. Go big with the 16 pack: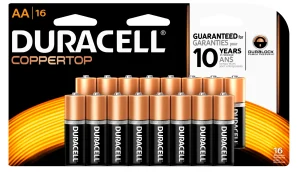 Follow @Duracell, @Walmart, and Duracell on Facebook for more information and offers.