My backyard has always been a place to retreat to when life gets stressful. With so many uncertainties in our lives on any given day, it is good to have a place that we can sit back and just watch nature all around us. Since moving to Tyler last summer, I have been continually impressed and in awe of the nature in my own backyard!
We continue to try to make our backyard space a place that is inviting to bees and butterflies. It was somewhat handed to us because the previous owners took care to grow bee and butterfly friendly plants and kept up with their landscaping, but finding out how to maintain this level of nature love has been fun!
A few weeks ago, I decided to refinish the deck. It was in desperate need of a little sealant, and doing so really livened up the area. I also put some beautiful tropical flowers out on that space, and the butterflies and bees really seem to love my new flowers. I love to have my coffee out on the back porch, watching the butterflies and bees busily work.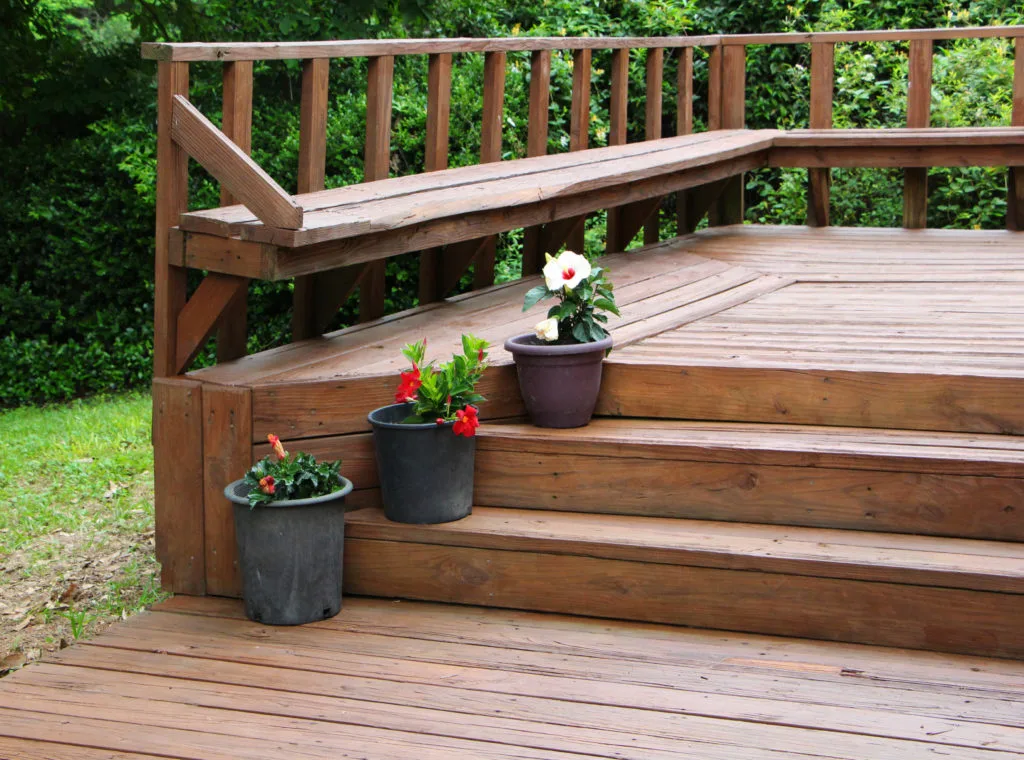 The Monarch Butterfly Population is Declining
Many obstacles are causing the monarch butterfly population to decline. The lack of available habitat is a big reason, as butterflies need a natural habitat to live, eat, and multiply. A decision will be made this year to add monarchs to the endangered species list, and it is our job to help them THRIVE! Finding a Monarch in nature is a special thing, so I am very interested in how to save them from becoming endangered!
Plant a Pollinator Friendly Yard
One great idea for families to do together is to plant a pollinator friendly yard. I know that my three sons are always looking for things to do, and since we love being outdoors, a pollinator friendly yard and garden only makes sense! It is so much fun seeing butterflies and bees visit the yard and flowers that you planted! Milkweed and other nectar flowers are top priority for a pollinator yard. Try adding some wild violets in your garden!
What better way to bring education home than to talk about the life cycle of plants while creating a garden, and discuss the life cycle of a butterfly and a bee! My kids love getting in the garden with me. Yes, digging in the dirt is super fun for a little boy, but they also love digging a hole for the plants, dropping seeds or plants in the ground, watering them, and watching them grow all season long! And you cannot have a successful fruit and vegetable garden without pollinators!
Make it Count with HabiTally
The monarch populations will recover with a little help from us. More breeding habitats and food resources, including milkweed and nectar sources, across the migration route will help greatly.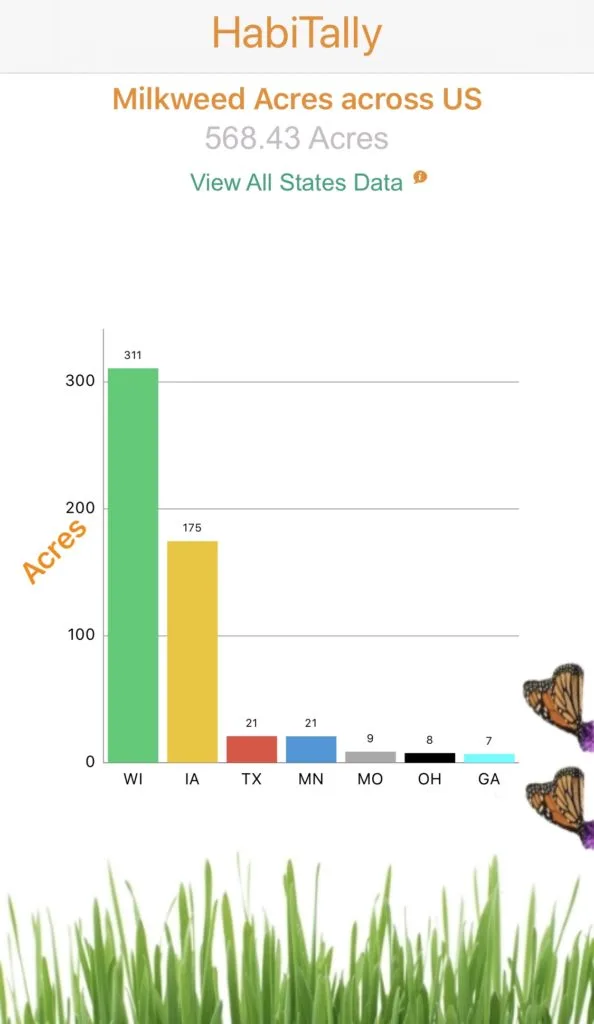 HabiTally is an app that allows farmers, ranchers, landowners and everyday private citizens to enter data about their monarch habitat conservation efforts. HabiTally was developed as a collaboration between Bayer and The Climate Corporation, and supported by Iowa State University. The data entered into this app will help researchers make good decisions to further help the monarch butterflies and other pollinators and small animals.
To use HabiTally, users drop a pin on a map to mark their habitat and enter any key characteristics of the habitat. HabiTally will automatically calculate the size of the habitat based on the user's entry, as well as auto-populate information about the milkweed density. Users can also enter whether they have seen monarchs in their habitat.
What is the Bayer Bee Care Program?
Bayer has been supporting the health of bees and other pollinators for more than 30 years. They are finding solutions to the challenges these pollinators face – and a lack of adequate food and habitat are some of those challenges!
Why do Butterflies need Milkweed?
Milkweed is a primary source of not only habitat for monarch butterflies, but monarch caterpillars' diets consists solely of milkweed! Adult monarchs will only lay their eggs on milkweed plants. So really, nothing else will do and we need to make sure there is plenty of milkweed along the migration path for our monarch butterfly friends!
What Should go in a Pollinator Friendly Yard?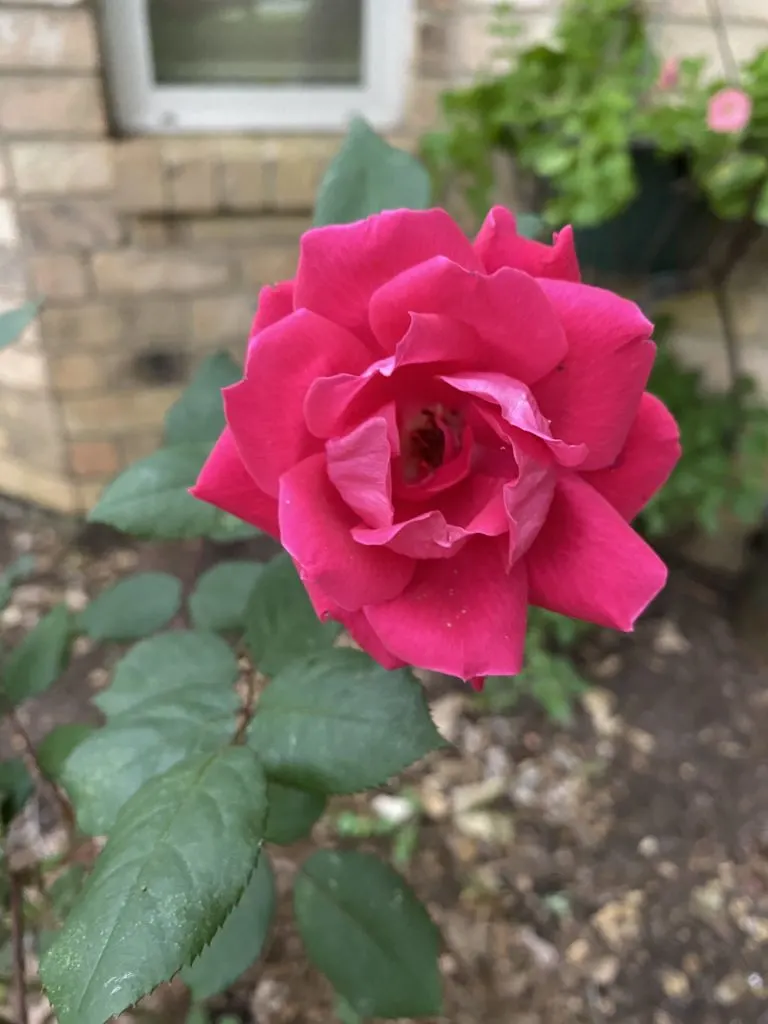 colorful nectar flowers
native plants because they grow well in the areas where they're local
milkweed
make sure it gets lots of sunlight!
no pesticides
small hedges or shrubs for hiding from the cold wind
Now sit back and watch the pollinators!
Not only is gardening a way to relieve stress, but simply sitting and enjoying nature is a stress reliever. The kids and I all love to sit and watch the bees and butterflies in our yard!
If you spot milkweed or monarchs, make sure to log your area in the HabiTally app!