I love creating new recipes…fun new mash ups that take a traditional food over the top. Football watching parties are the best time to try out these new recipes because everyone is focused on the game. But when they take a bite of these delicious Pulled Pork Deviled Eggs, they are sure to stop what they are doing and comment on how DELICIOUS they are! Big thanks to Curly's for sponsoring this post and inspiring me to create these yummy appetizers!
I love deviled eggs and since we have a steady supply of fresh eggs from our backyard chickens, this is a favorite dish to take to potlucks and football watching parties. I just upped my game with these little guys, though! Using precooked pulled pork, (found in the refrigerated meat case at your favorite store,) I was able to throw this dish together quickly.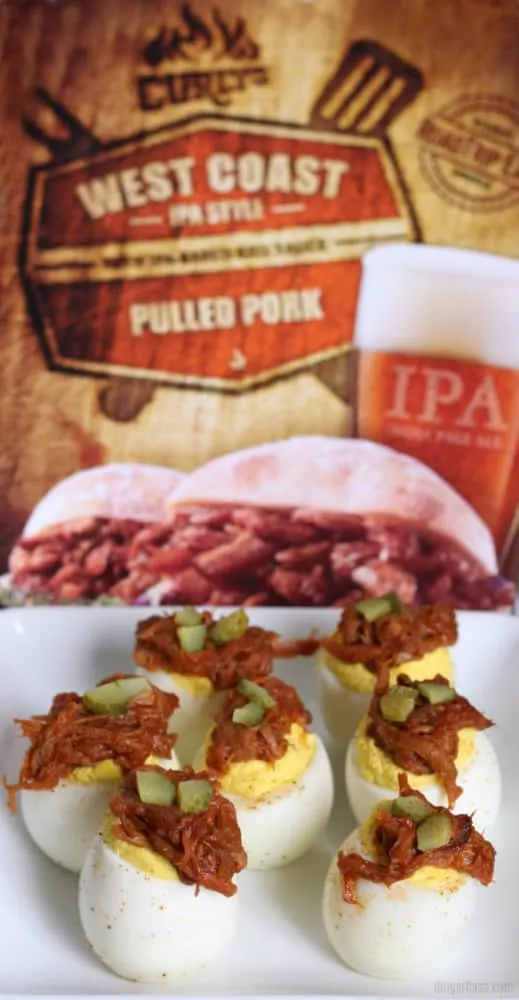 I discovered that deviled eggs look fancier when you cut a tiny bit off one end and stand it up. Well, I think it looks fancier. It makes it trickier to remove the egg yolk, but you can do it!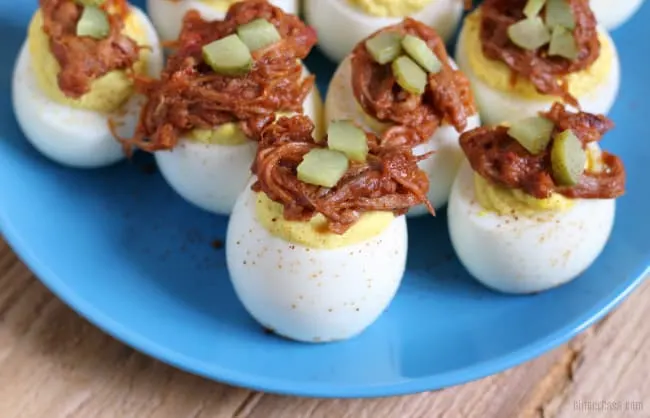 Try this recipe for Smoked Mac and Cheese to go with these deviled eggs!
What's your favorite way to eat Pulled Pork?
SaveSave
SaveSave
SaveSave
SaveSave
SaveSave