contains affiliate links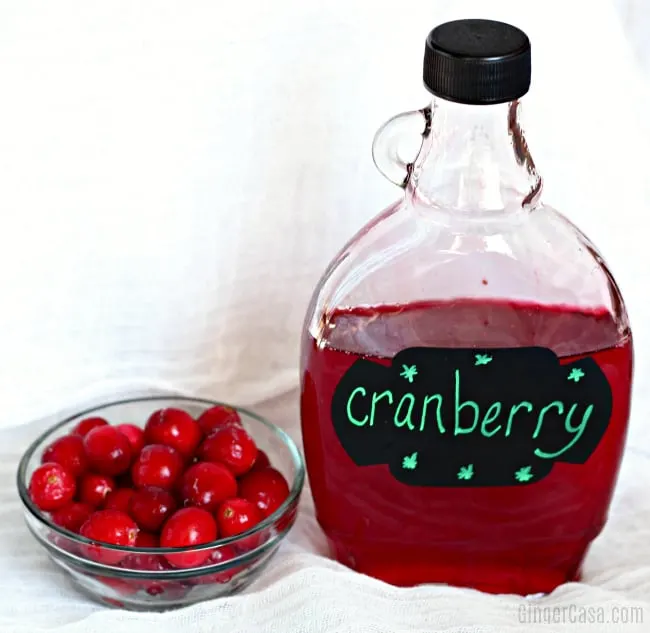 My boys love soda, it's true. They are allowed soda on special occasions and are big water drinkers, so I'm okay with it. There is a restaurant that we go to sometimes that offers a homemade blackberry cream soda, and they order it every time. That inspired me to start creating my own homemade sodas. And, it being the holiday season, I used MY personal favorite – cranberries – to create this delicious and easy homemade cranberry soda. All you need is four ingredients and a very little amount of time!
Some people hear the word "soda" and immediately freak out. Then they proceed to hand their kid a huge cupcake and a big glass of juice. Popular sodas do contain high fructose corn syrup, so if you are avoiding that, then I totally understand. But, lots of juices, sports drinks, and popular kids' drinks also contain HFCS. And cupcakes, well, they're delicious, but you know what's in those things! All in moderation, my friends.
This Cranberry Soda is made with water, cranberry juice, sparkling water, and sugar. You really can't find a better soda than a homemade soda!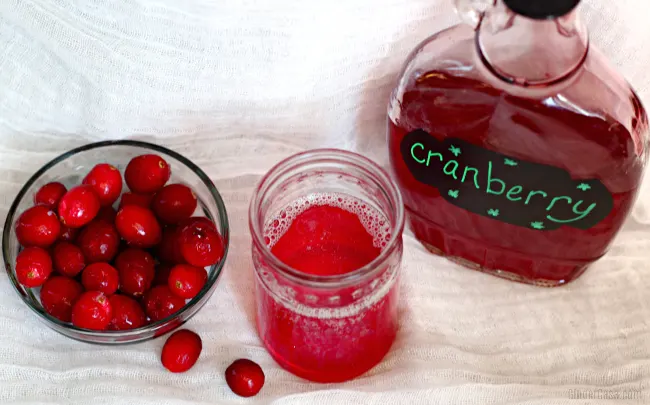 Homemade Cranberry Soda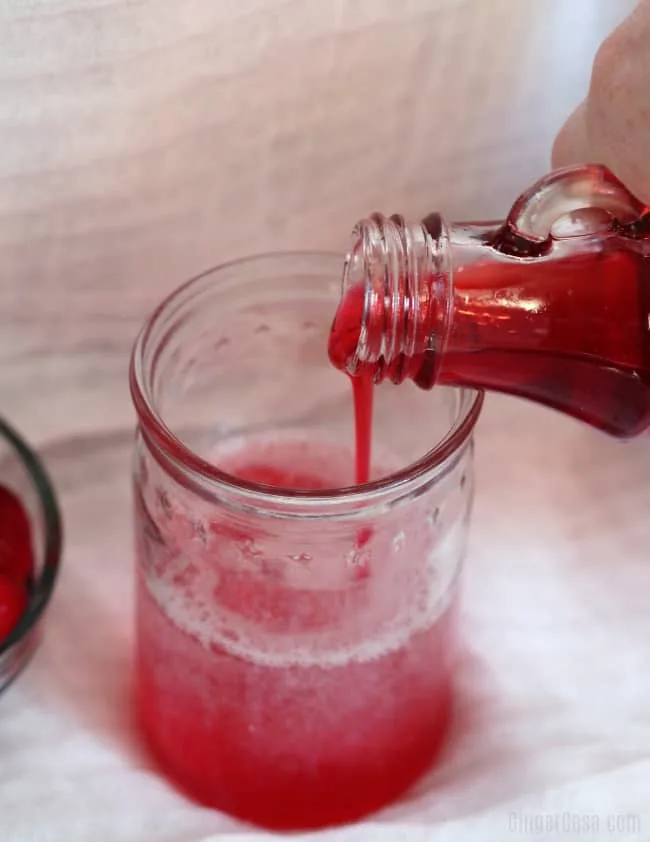 Don't miss this cranberry love: Cranberry Fluff Salad and Apple Cranberry Pecan Crumble
(pro tip: label your jar so you don't forget what kind of syrup it contains with these
chalkboard labels
!)
SaveSave
SaveSave
SaveSave
SaveSave