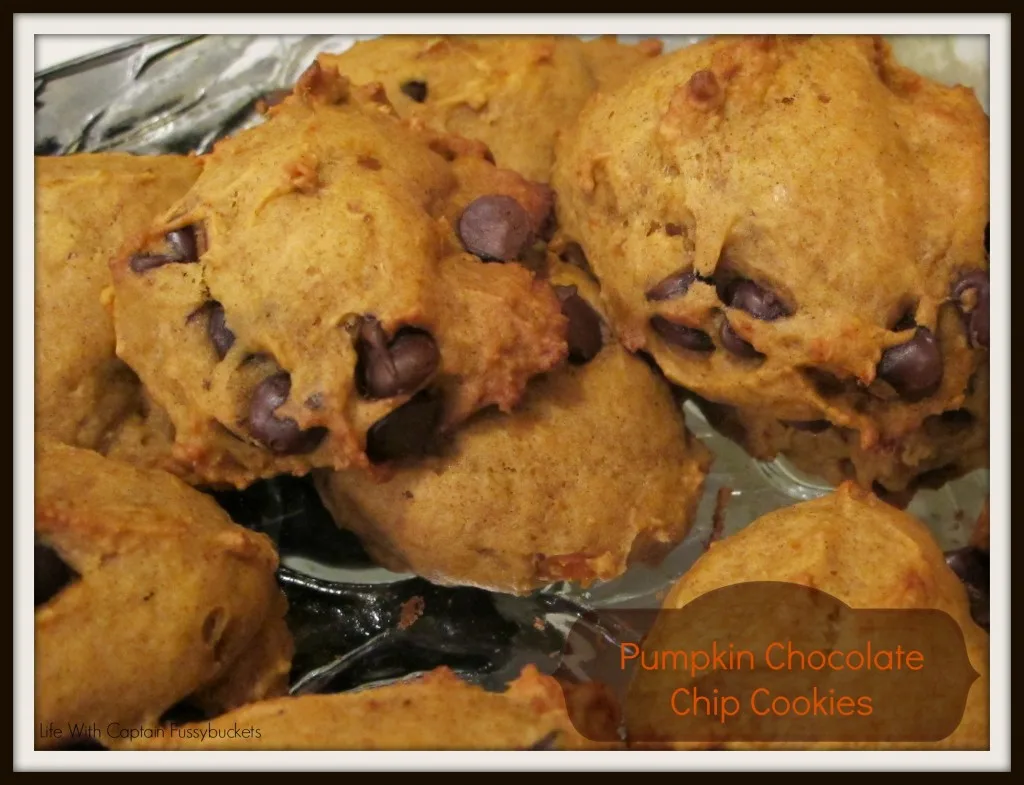 Pumpkin is simply awesome. It is packed with vitamins and nutrients and adaptable for all kinds of recipes, and not simply sweets! In case you missed it, I compiled a list of 30 awesome pumpkin recipes. I didn't include this recipe for Pumpkin Chocolate Chip Cookies, however, because I hadn't whipped them up yet. But now, I have, and my family loves them!
Ingredients:
one 15 oz can of pumpkin (stock up at Amazon)

1/2 cup of oil (I used grapeseed)

one cup of sugar

one egg

2 1/4 cups of flour

2 tsp baking powder

1 tsp baking soda

2 tsp ground cinnamon

dash of nutmeg

1/2 tsp salt

1 TBSP vanilla extract

two cups of semisweet chocolate chips

one cup of walnuts or pecans (optional)
Directions:
Preheat oven to 350° F.

Mix together: pumpkin, oil, sugar, and egg.

In a different bowl, mix together: flour, baking powder, baking soda, cinnamon, nutmeg, and salt.

Add dry ingredients to wet ingredients and mix well.

Add vanilla, chocolate chips, and nuts and mix well.

Drop by spoonful onto cookie sheet and bake for 10-12 minutes or until golden brown and not doughy in the middle.
(Because of the pumpkin, these cookies have a different texture and are more moist than your average cookie.)