Last night, the Captain and I were talking about dinner. I had some bacon that I needed to cook, so I thought that maybe we would have Potato Bacon Soup, since it's one of Daddy's favorites. The Captain got the idea to turn our regular, ordinary dinner into a "Fancy Dinner," where we wear fancy clothes and have decorations on the table. I wasn't sure where this was going, but I let him take over the table prep while I made the soup.
Get this…..he cleared off the kitchen table, which is his arts and crafts table, so there's always SOMETHING on it that belongs to him. Then, he CLEANED the table. What happened next astounded me, but it really did happen. He got out the broom and swept under the table, meticulously getting each crumb into the dustpan to make it a super clean floor. I then got out our Autumn placemats and cloth napkins and let him set the table. He did a fabulous job!!!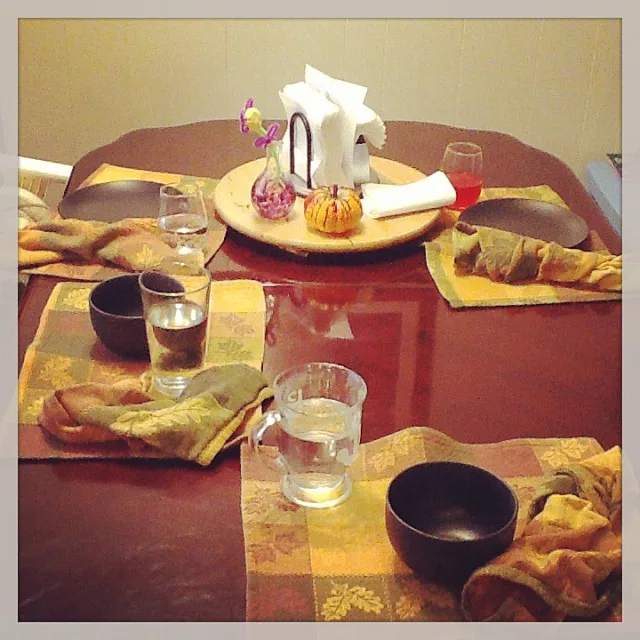 He did say that straws are not allowed at fancy dinners, that we must only drink water. Notice his glass, however, is full of leftover red juice. Not sure how that's fair, but hey, it's his fancy dinner.
Our family in our "fancy" attire: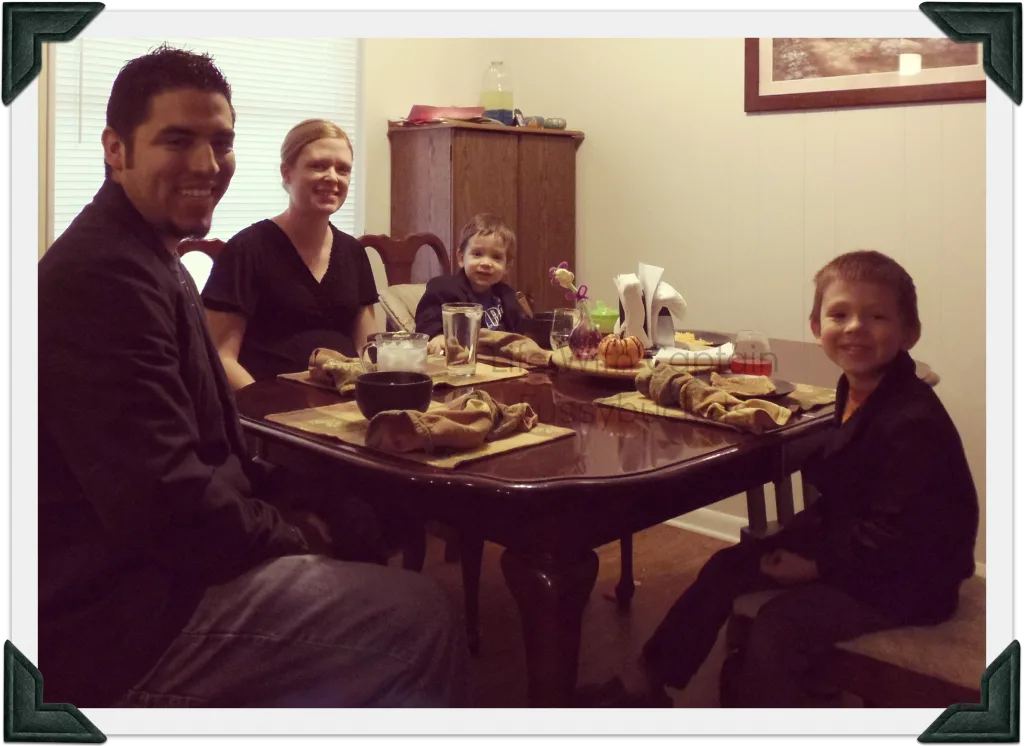 The boys are NOT potato fans, so they had some homemade "fancy" grilled cheese sandwiches and macaroni & cheese. It was a cheesy meal, for sure.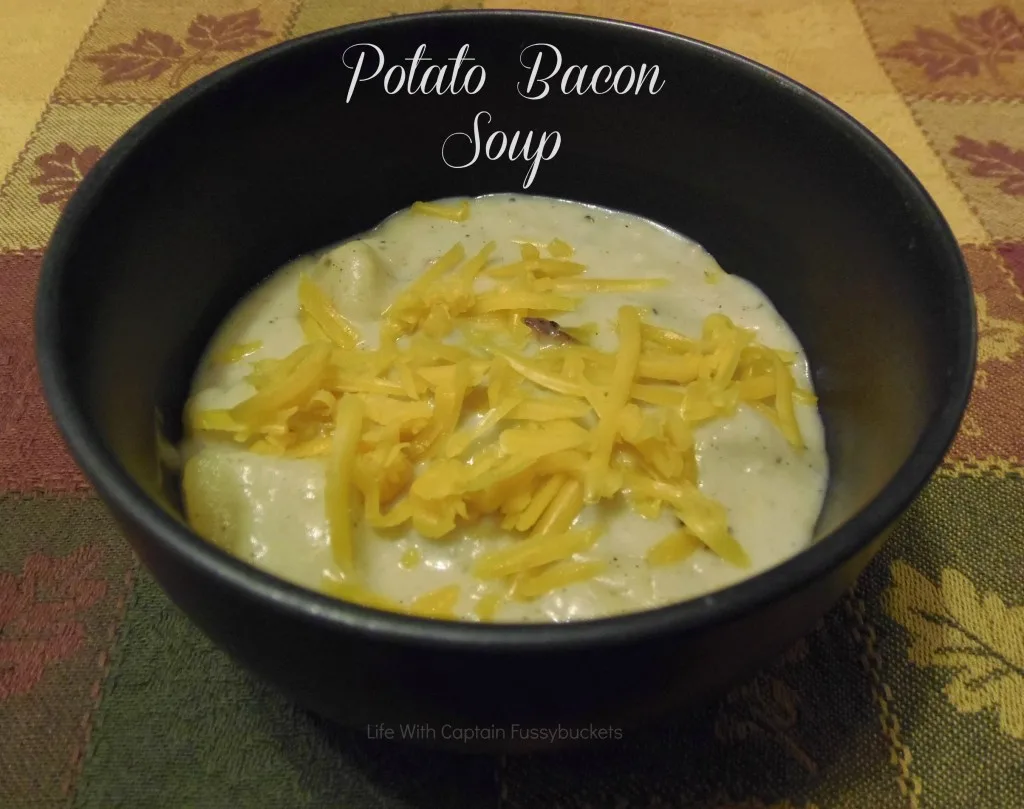 Ingredients:
8-10 small potatoes

6 slices of bacon

1 TBSP dried minced onions

1 tsp minced garlic

1/2 cup flour

5 cups chicken or vegetable broth

2 cups milk

1 tsp salt

1 tsp pepper

1/2 cup of shredded cheddar cheese (more or less, depending on taste)

extra shredded cheese to add to the top
Directions:
Chop and peel the potatoes into inch sized cubes. Rinse and place them in a pot and boil until tender, approximately 15-20 minutes.

While the potatoes are boiling, cook the bacon. You can do it in the microwave, oven, or stove top, whatever works best for you. Cook until crispy, then let cool.

In a large pot, cook dried onions and garlic in a little bacon grease, butter, or oil for 2 minutes.

Add the flour and gently whisk.

Add broth to the onion, garlic, and flour mixture and cook over medium heat, stirring constantly.

When the mixture is thick and bubbly, add in potatoes, milk, salt, pepper, crumbled bacon, and 1/2 cup of shredded cheese.

Simmer over low-medium heat for about 10 minutes, stirring often.

Serve hot in bowls, and garnish with shredded cheddar.