This quick and easy snack shop has been compensated All opinions are mine alone. Enjoy the perfect level of sweetness!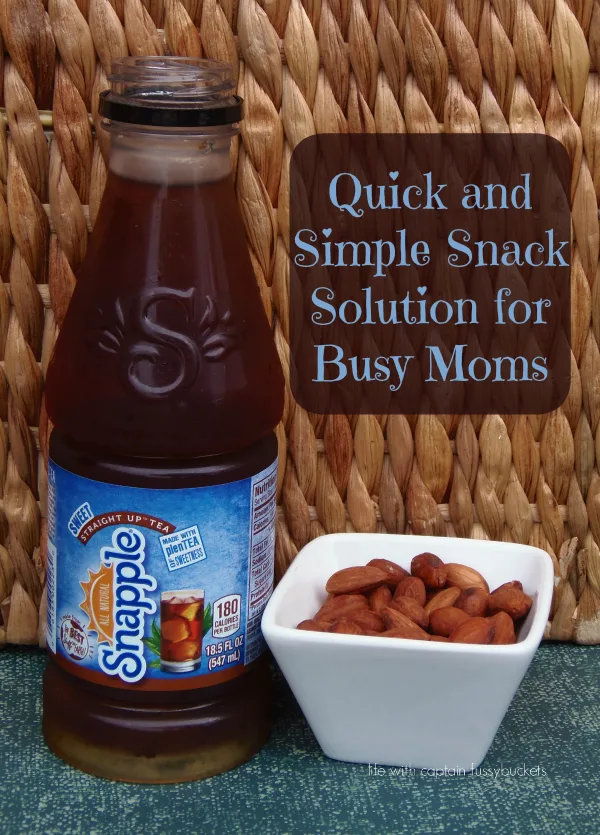 One thing about all mothers is true: we are busy! I have found that it does not matter what a mom does, if we have a child, our workload increases dramatically. Some days are especially busy for me. We are homeschooling the Captain this year for kindergarten, which some days takes more time than others. Then there is cooking, cleaning (sometimes….haha,) changing diapers, laundry, kissing boo boos, sports practice, church, shopping, taking kids to the doctor, and much, much more. My duties as a mom never, ever end. I would not have it any other way, but some days are so busy, I forget to take care of myself. Many times I am lucky to remember food and drinks for the boys, that I forget my own afternoon snack. When we are out the door for whatever errand we have to run, I like having a quick, portable snack and drink to grab in a hurry.
I have perfected my recipe for the crunchiest almonds ever. I grab a handful of crunchy almonds on the way out of the house and I am good to go. They offer a great, satisfying snack and protein. I also like to keep some Snapple® Straight Up™ Tea in the fridge for a refreshing drink, too. I love the real brewed tea taste of Straight Up™ Tea and that it has the perfect level of sweetness that I can enjoy anytime. Depending on your mood or taste, it is available in three levels of sweetness in an 18.5 oz plastic bottle so you can pick your sweet spot! The size is perfect for sharing with littles because, for some reason, that is what always happens in my house.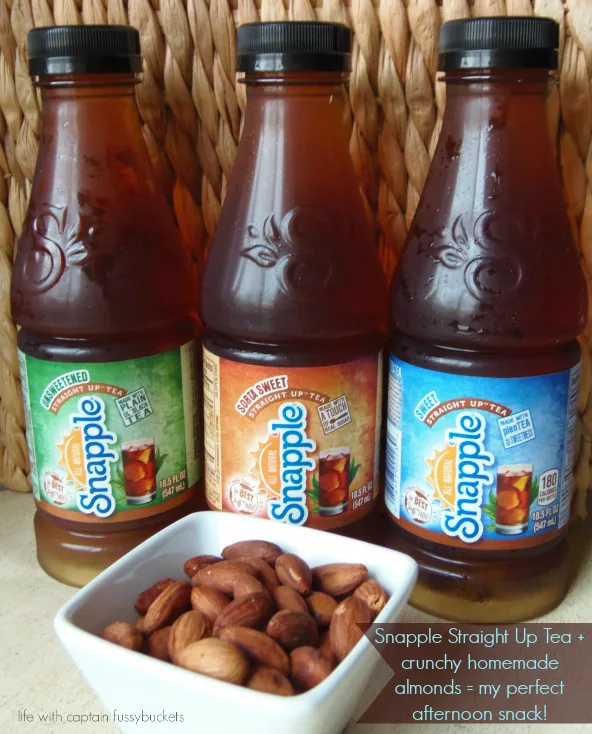 Roasted almonds are easy to make and keep for quite a while in the pantry. I keep mine in a lidded jar and they last a couple of months. They're delicious by themselves or with no bake mini cheesecake, as a crust or topping!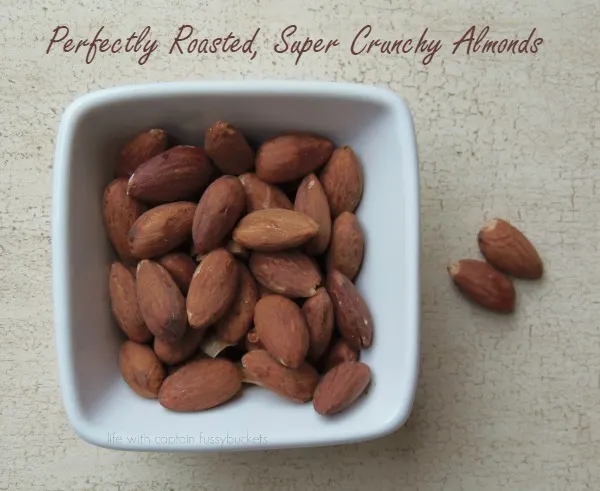 Ingredients:
Directions:
Soak your almonds. (Not only is this the secret to maximizing crunch, it helps to neutralize phytic acid and encourage good enzymes so the almonds are more digestible, along with a lot of other benefits!) To properly soak your almonds, put the almonds (however many you like!) in a glass bowl and cover them with warm water and a teaspoon of salt dissolved in it. The almonds will swell, so make sure you have a ratio of 2 parts water to 1 part almonds.

Cover the bowl with a tea towel and leave bowl on cabinet for 8-12 hours. Check every few hours to make sure you have enough water.

Throw out any nuts that float to the top because these are likely no good.

Rinse, rinse, rinse. Rinse the nuts after 8-12 hours until the water runs clear.

Dry on a towel.

Spread almonds on a parchment paper lined cookie sheet and cook in the oven on 250° for 2 hours or longer. Check every 30 minutes or so, stir and put back in the oven. After 2 hours, take one almond out and let cool. Check to see if the almonds are crunchy or still a little chewy and replace for as long as needed. (Alternatively, you can speed up the process and cook for 30-45 minutes at 325°, but I have found that they're easy to burn that way and aren't as delicious.)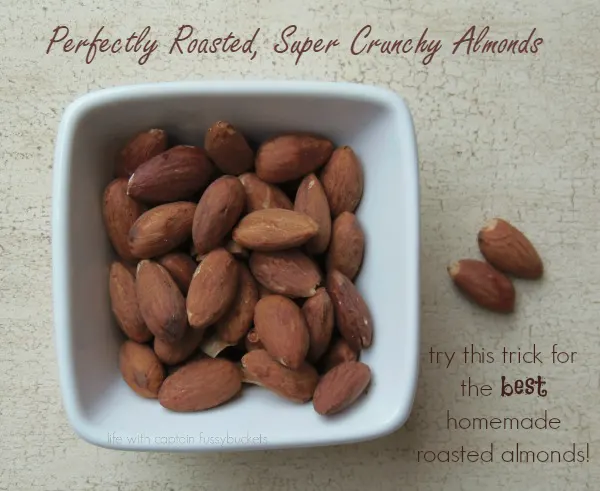 Making these crunchy almonds is easy, but not nearly as easy as stocking up on Snapple® Straight Up™ Tea!
Moms – what is your go to snack for busy days?