This post has been sponsored by Albertsons Companies family of stores. All thoughts and opinions are my own.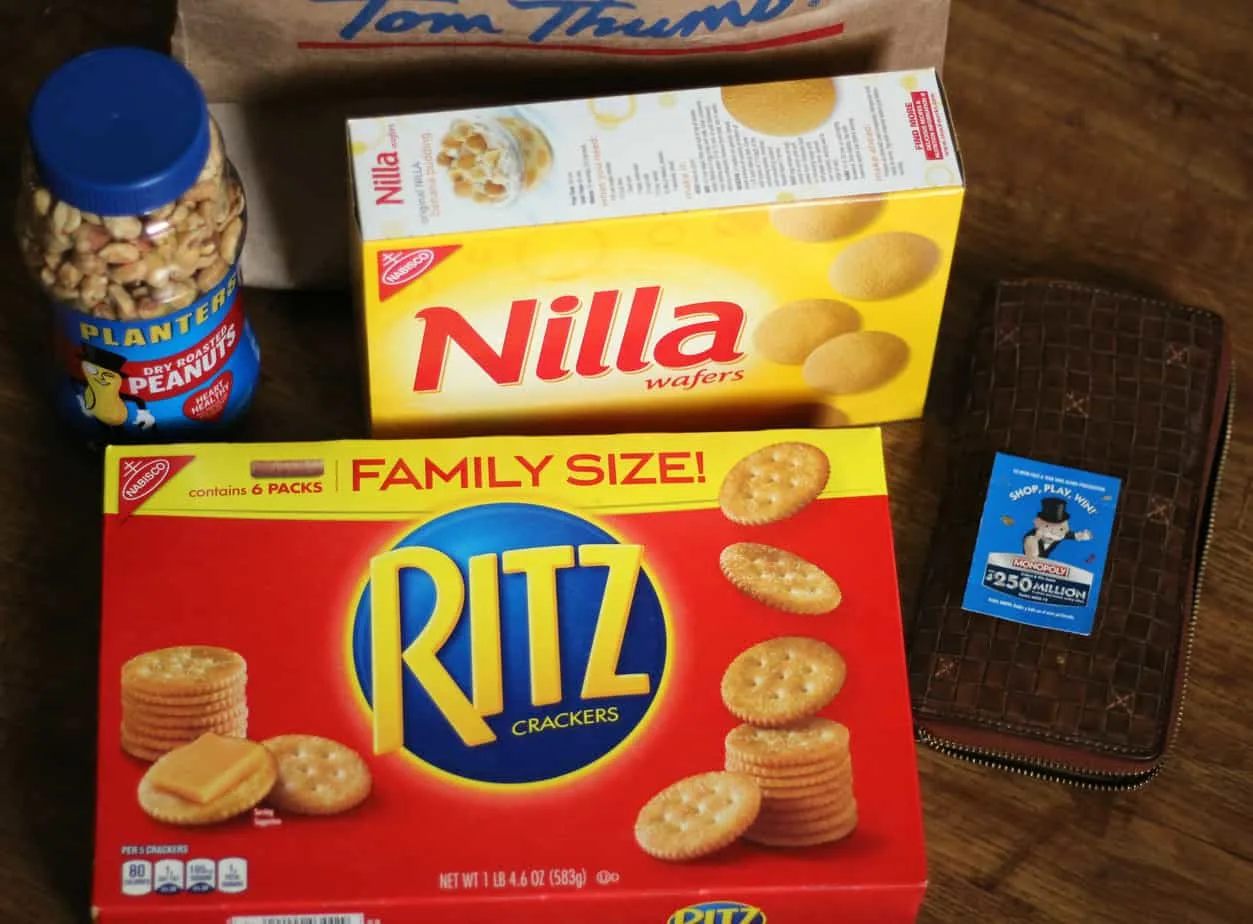 A few weeks ago, I wrote about how excited I was to play the SHOP, PLAY, WIN!® Collect & Win Game featuring MONOPOLY at Tom Thumb. The boys and I went to the store, found a few items that would qualify us to get game pieces, and I opened them up and affixed them after we got home. I also scored with a few coupons and even a freebie coupon!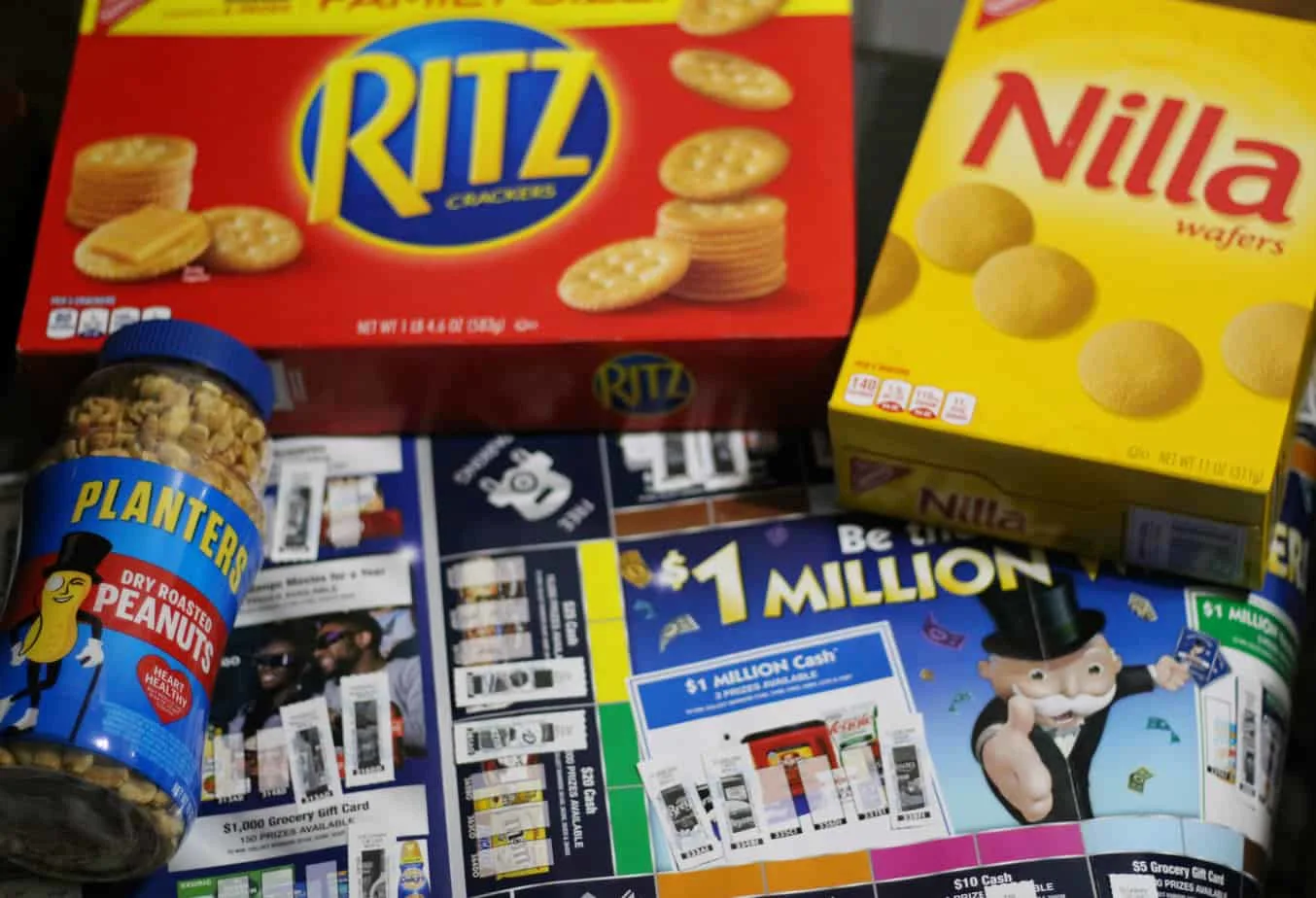 Once all of the game pieces are affixed to the game board, I can either get online or go on the Shop, Play, Win App to enter the online codes. This is how I scored a free Shutterfly bag and a few tokens to go towards a bigger prize or a chance at a prize. The Shop, Play, Win App makes it super easy to scan/redeem the codes and keep track of the pieces that you have. It also allows you to play the online sweepstakes for additional opportunities to win.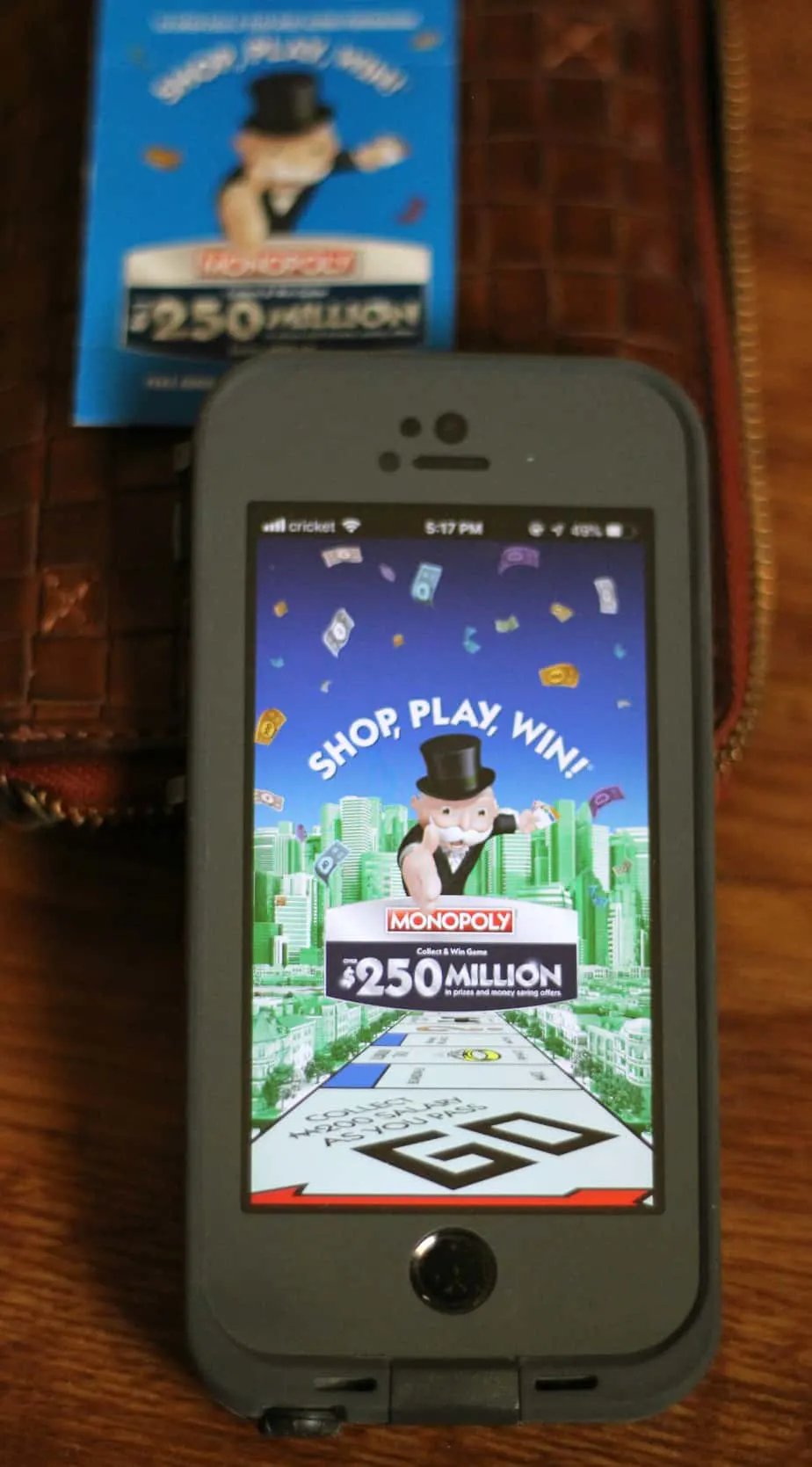 I love shopping at Tom Thumb because of the great prices and awesome finds, but I also love that they have made it easy to spot the products that earn the most MONOPOLY Collect & Win tickets! I am always so excited to get home and see what pieces I got, just from buying the products that we would have already purchased. What a fun way to shop!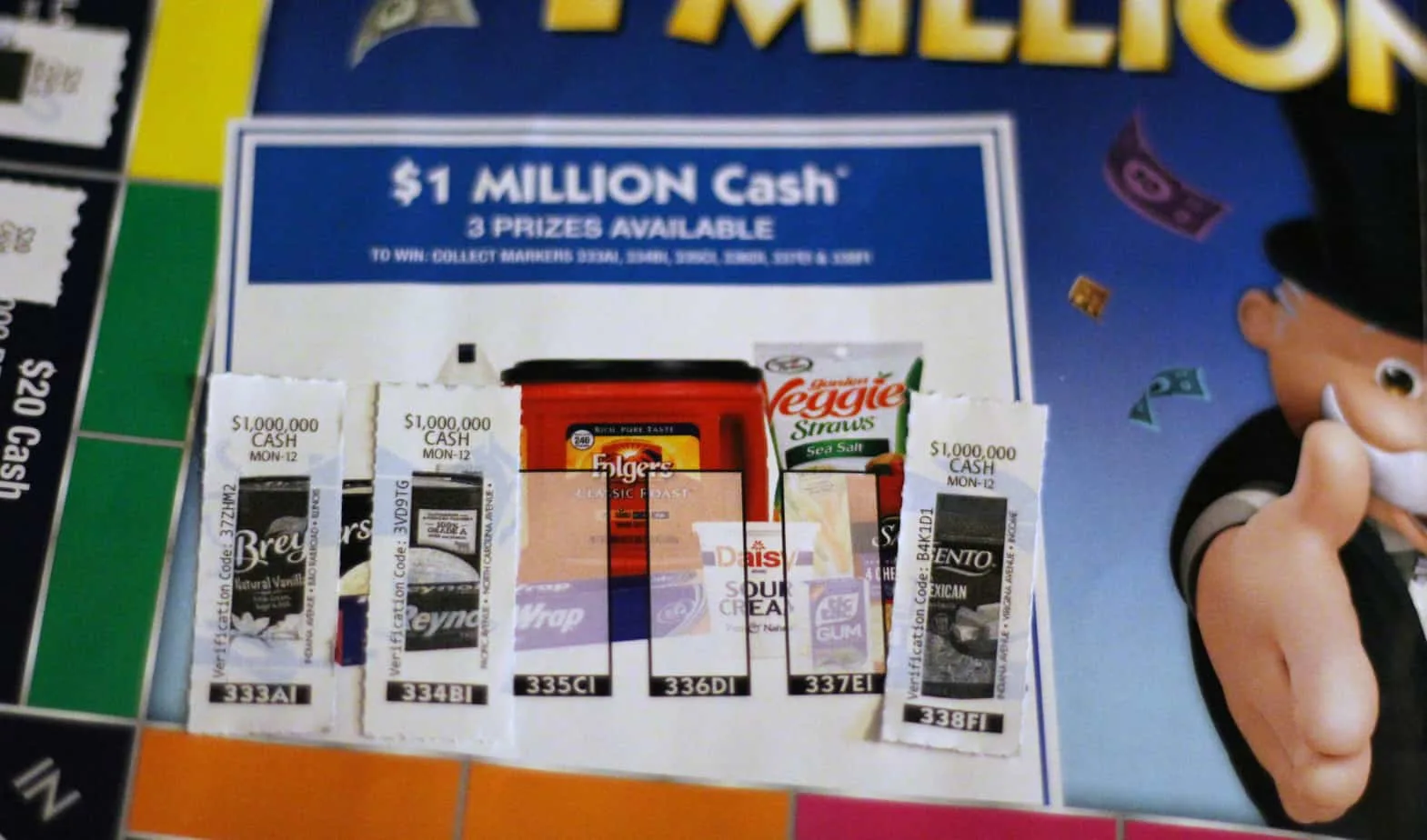 A suggestion I have if you are affixing the game pieces to the MONOPOLY Collect & Win game board, use the numbers to help you locate the position rather than the pictures. It makes it much easier!
I play the MONOPOLY Collect & Win game at my local Tom Thumb, but you can Shop, Play, Win! at any of the Albertsons Companies stores like Albertsons, Safeway, ACME Markets, Jewel-Osco, Pavilions, Randalls, Tom Thumb, Shaw's, Star Market, Carrs/Safeway, United Supermarkets, Amigos, Albertsons Market, Vons and Market Street stores.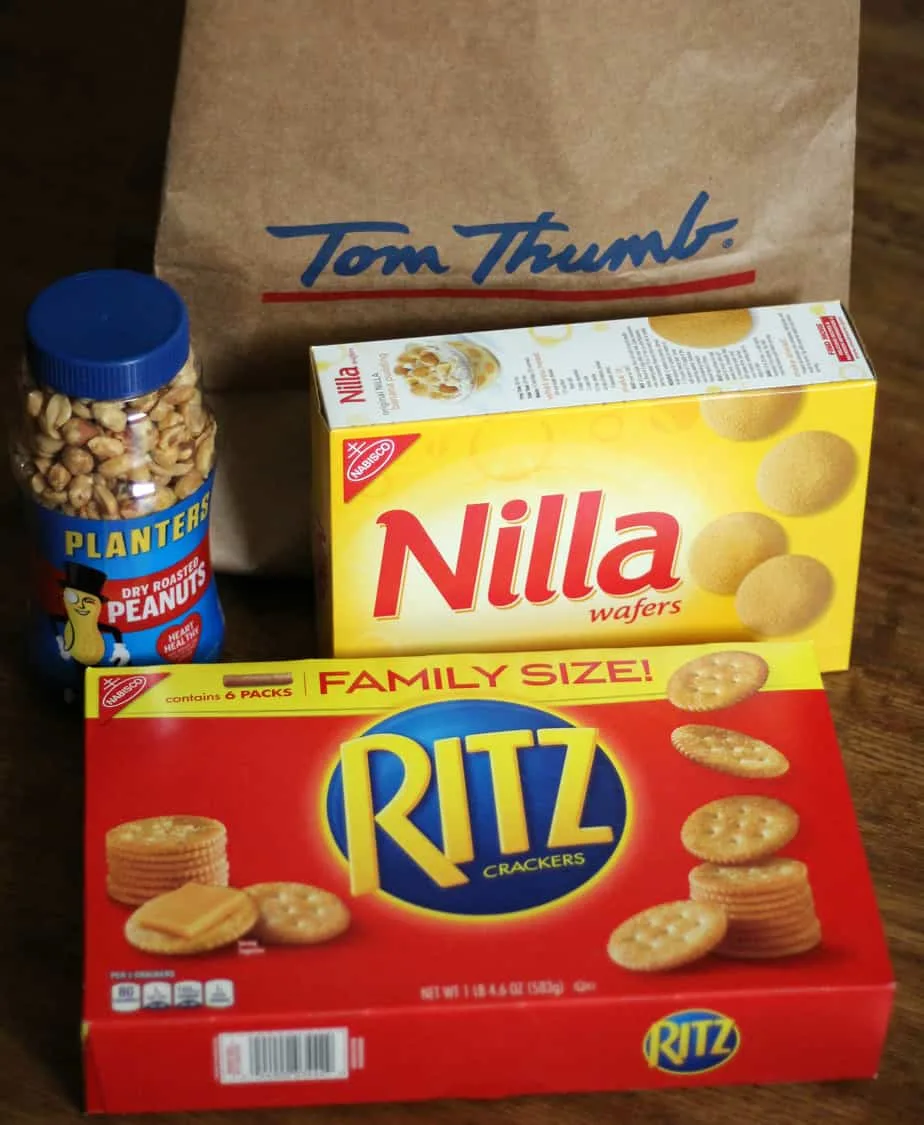 There are a few sweet prizes that I have my eye on! Of course, there is the $1 Million Cash prize but I am three pieces away. I would love any of these prizes:
$1,000,000 Vacation Home; cash prizes: one million $, $100,000, $10,000, $5,000, $1,000, $100, $25, $20, $10, or $5; college tuition; home theater; family vacation; groceries; movie tickets; portable grill; and much, much more are up for grabs. You cannot win if you don't play!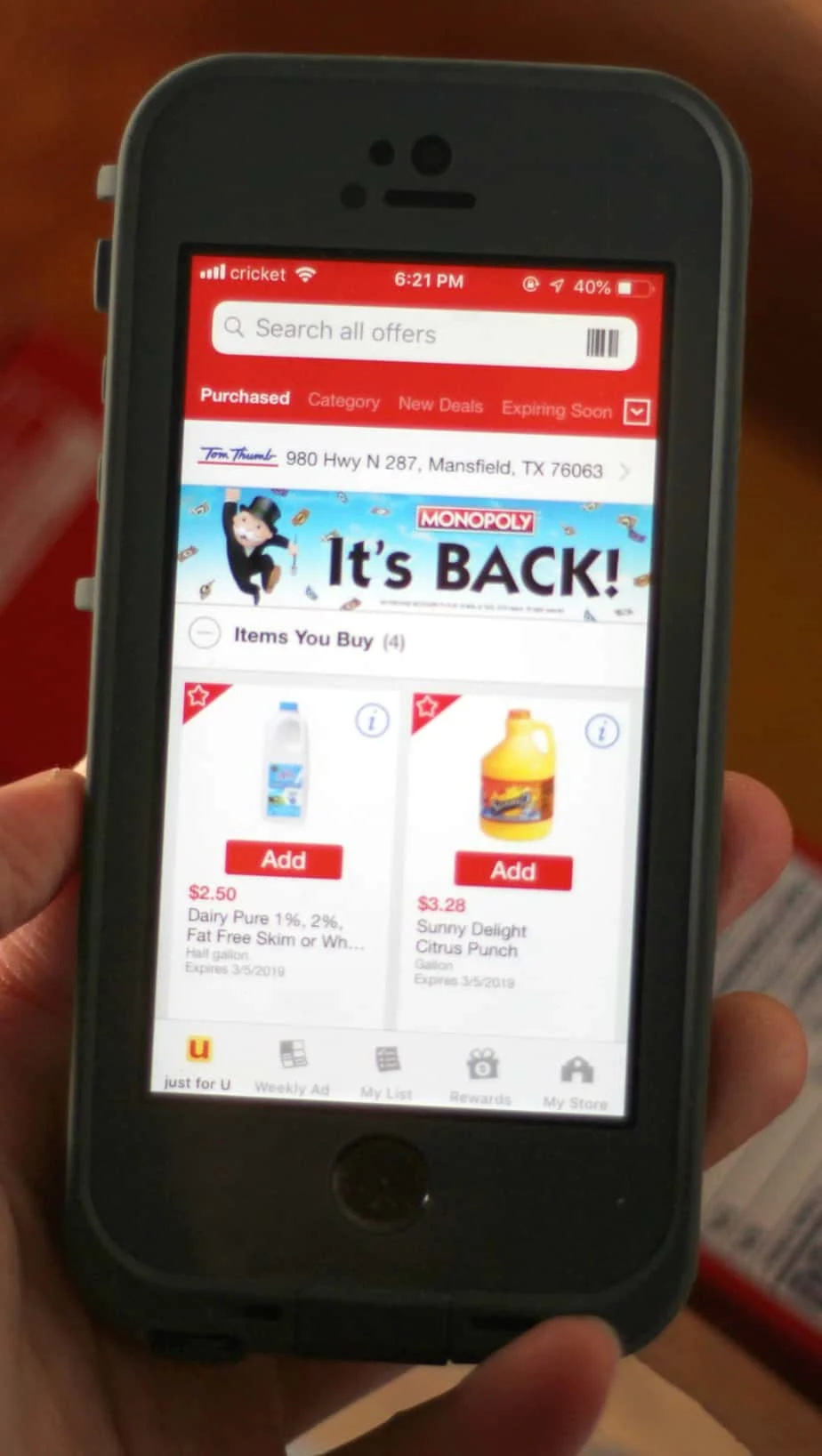 Pick up your MONOPOLY Collect & Win game board at your local store and get to collecting! Good luck!