Simple Storage Solutions for All of Your Athlete's Sports Gear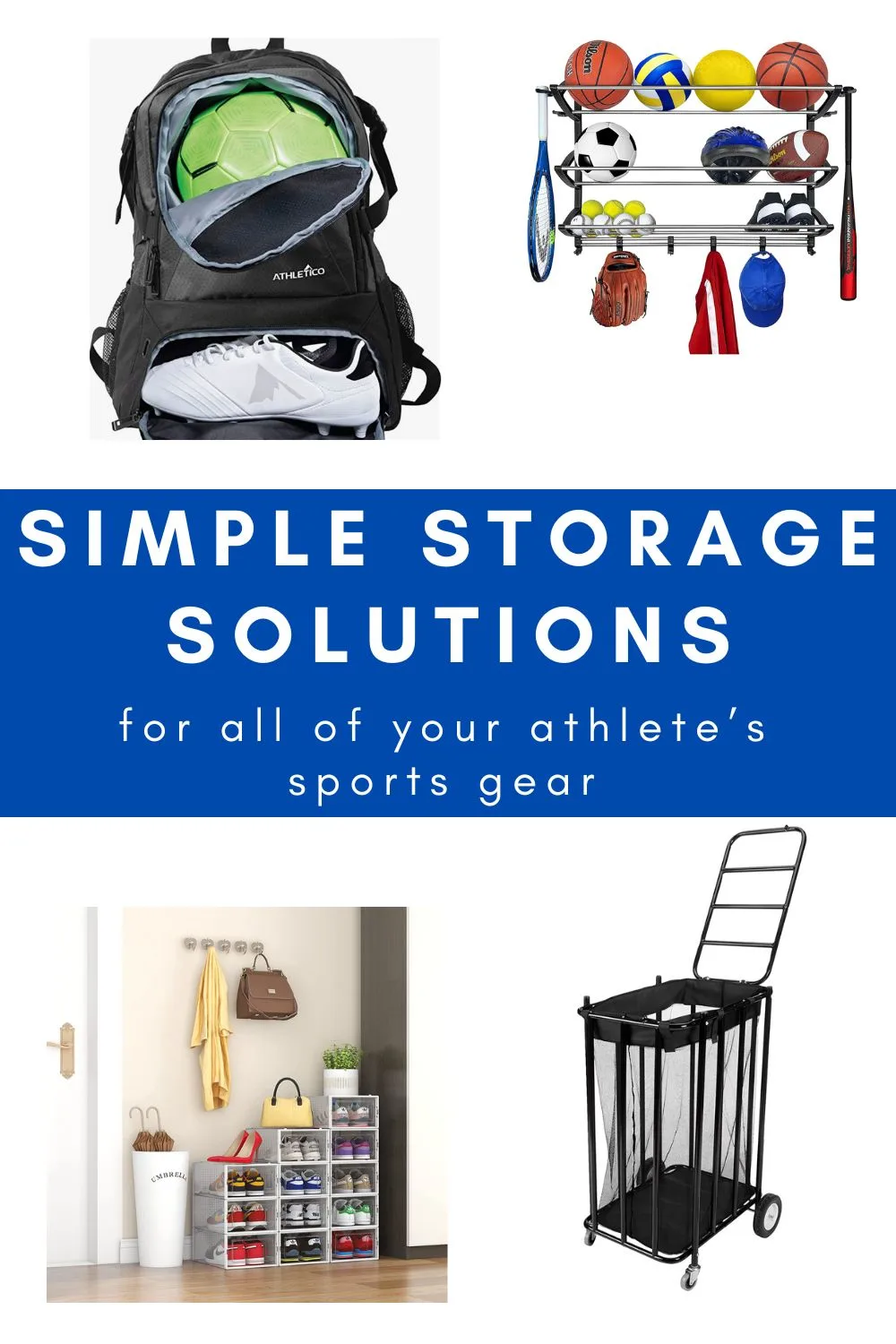 contains affiliate links
Now that we have three boys who love sports, we have seen exactly what it looks like to have three kids playing different sports. Since our oldest was 3, they have had many seasons of soccer, basketball, flag football, and one baseball season. They also enjoy playing sports in our backyard and driveway. That means multiple balls, shinguards, jerseys, socks, cleats, and basketball shoes. The shoes alone, in many different sizes, are enough to make any parent go mad. Those things have to stay organized or else you risk being late for practice or the game, not to mention tripping on all of them on a day to day basis.
On top of the needed items for these sports, we also have a disc golf set, scooters, bicycles and helmets, bocce ball, tennis, and many more sports items in our garage. It can be overwhelming!
Check out what we keep in the car during soccer season.
I love this shoe organizer and it's a great way to keep shoes organized, and it's pretty cool looking, too! I love how you can display all of your shoes and keep them separated, which makes it easy for the boys to find the shoes they are looking for. You could switch out the shoes according to what sports season you are currently in.
If your kids are into sports like baseball and hockey, finding storage for this particular equipment can be tricky. Check out this awesome Pallet Sports Equipment Organizer from Clean & Scentsible: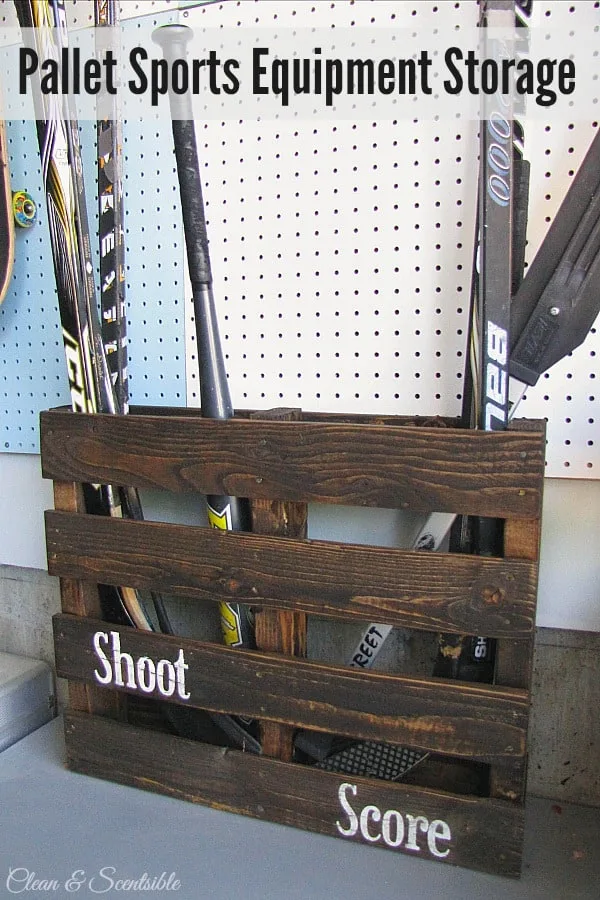 Garages are great for storage, but they can get out of control. I like this Garage Sports Equipment Storage from I Heart Organizing: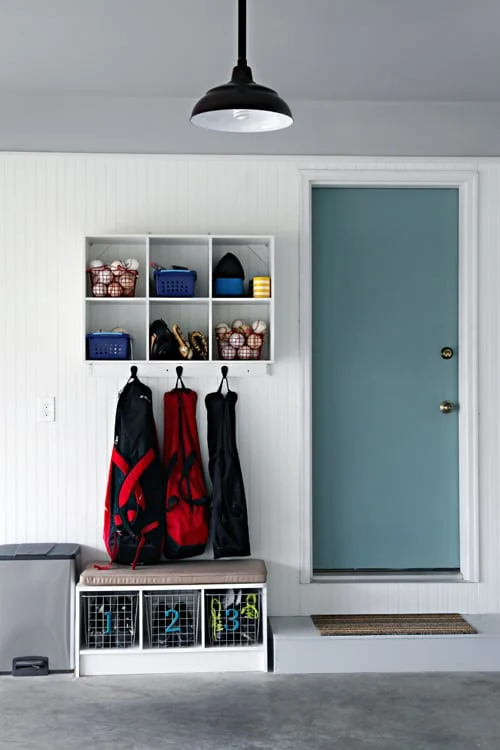 To teach kids responsibility and make sure that things aren't forgotten, sports bags are awesome. This Athletico National Soccer/Basketball/Football bag is a great choice: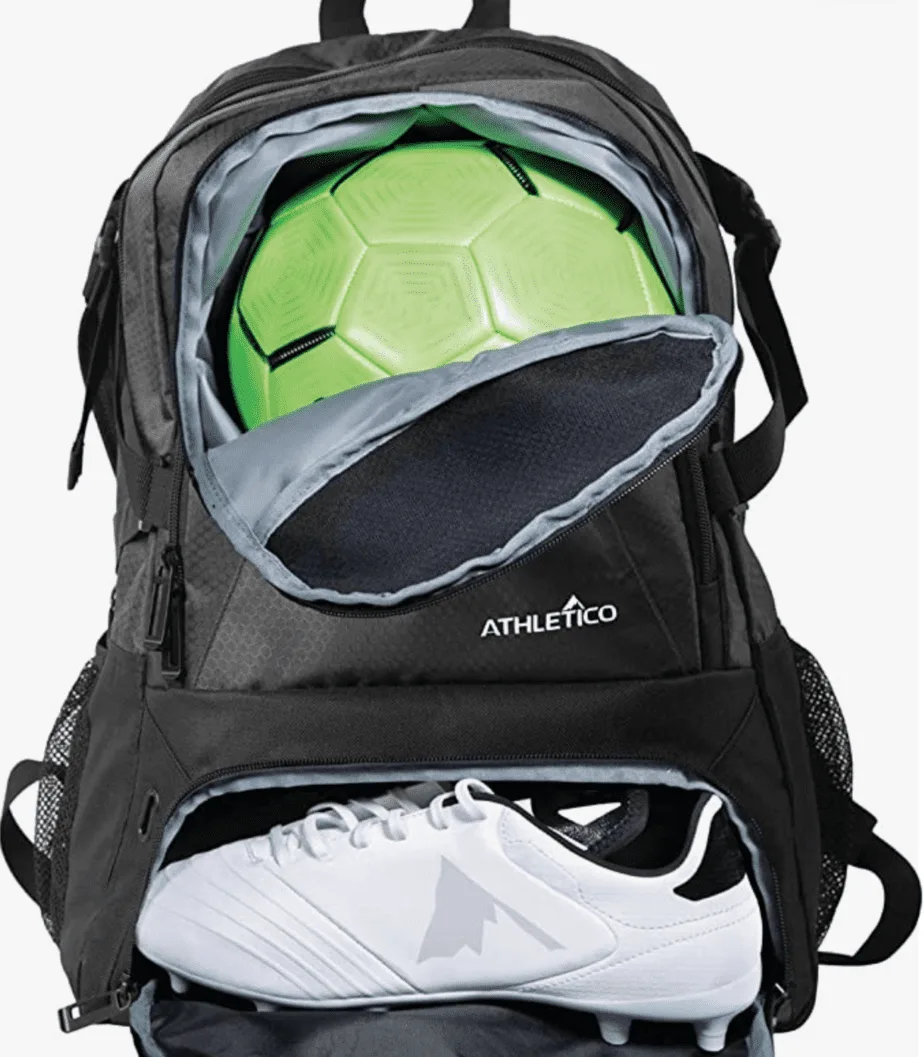 To make sure that all of your sports balls, sports equipment, and sports bags and hats are organized, check out this Sports Rack with Adjustable Hooks:
Lastly, if your house is like ours, you could easily find 20 balls on the ground and in the house on any given day. Contain that with the BSN Compact Ball Locker: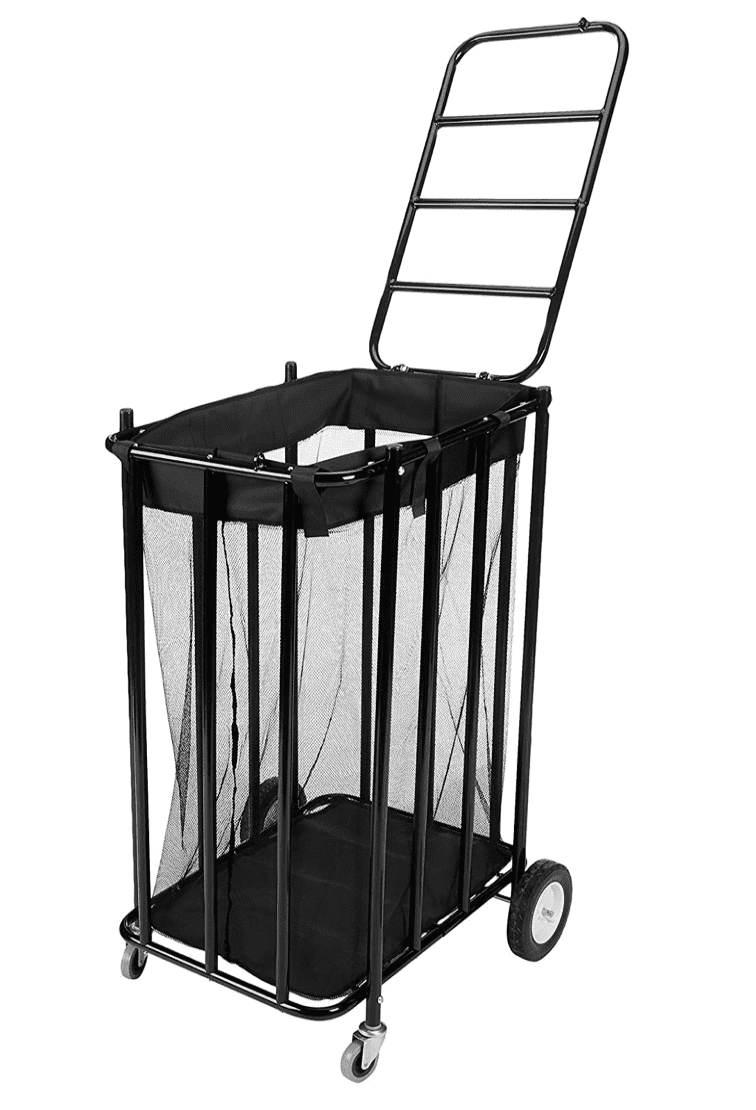 What is your favorite one of these storage solutions to make sure all of your kids' sports stuff is organized?