I know it's the end of summer and we should be thinking about all things Pumpkin Spice (and I am, don't worry!) but my boys have been loving Frosted Lemonades made at home, the Chick-Fil-A copycat! I found a recipe online for a simple crust made out of Oreos, so I decided to tweak it and make this delicious Frosted Lemonade Ice Cream Cake! You could also call it an Icebox Pie, Frosted Lemonade Dessert, Frosted Lemonade Pie, etc, but whatever you call it, it is delicious and the perfect way to end your summer!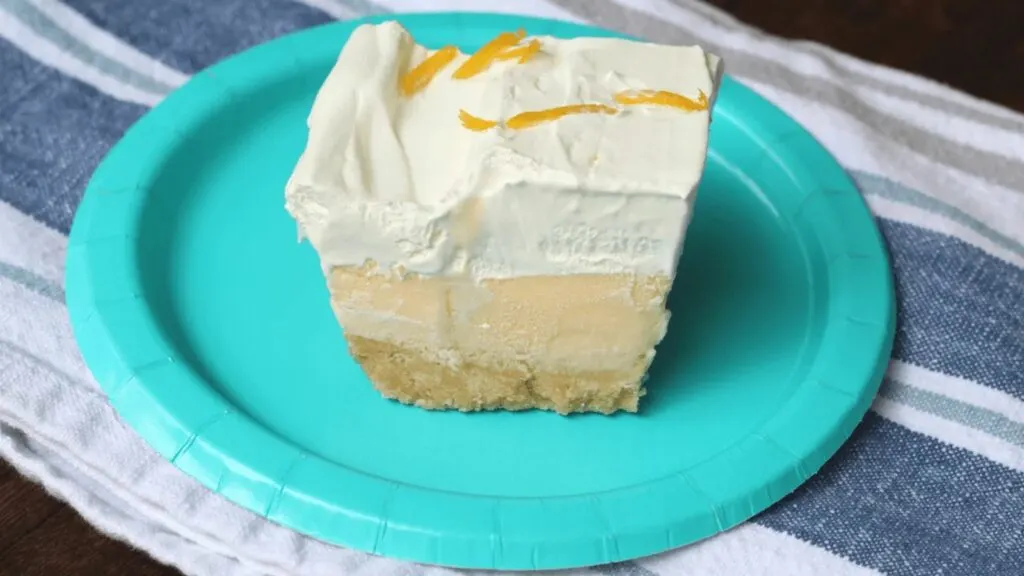 This is a great recipe to take for an end of summer bbq! The lemon complements just about anything and is a perfect way to finish off a bbq meal. Try making this BBQ Rib Potato Salad!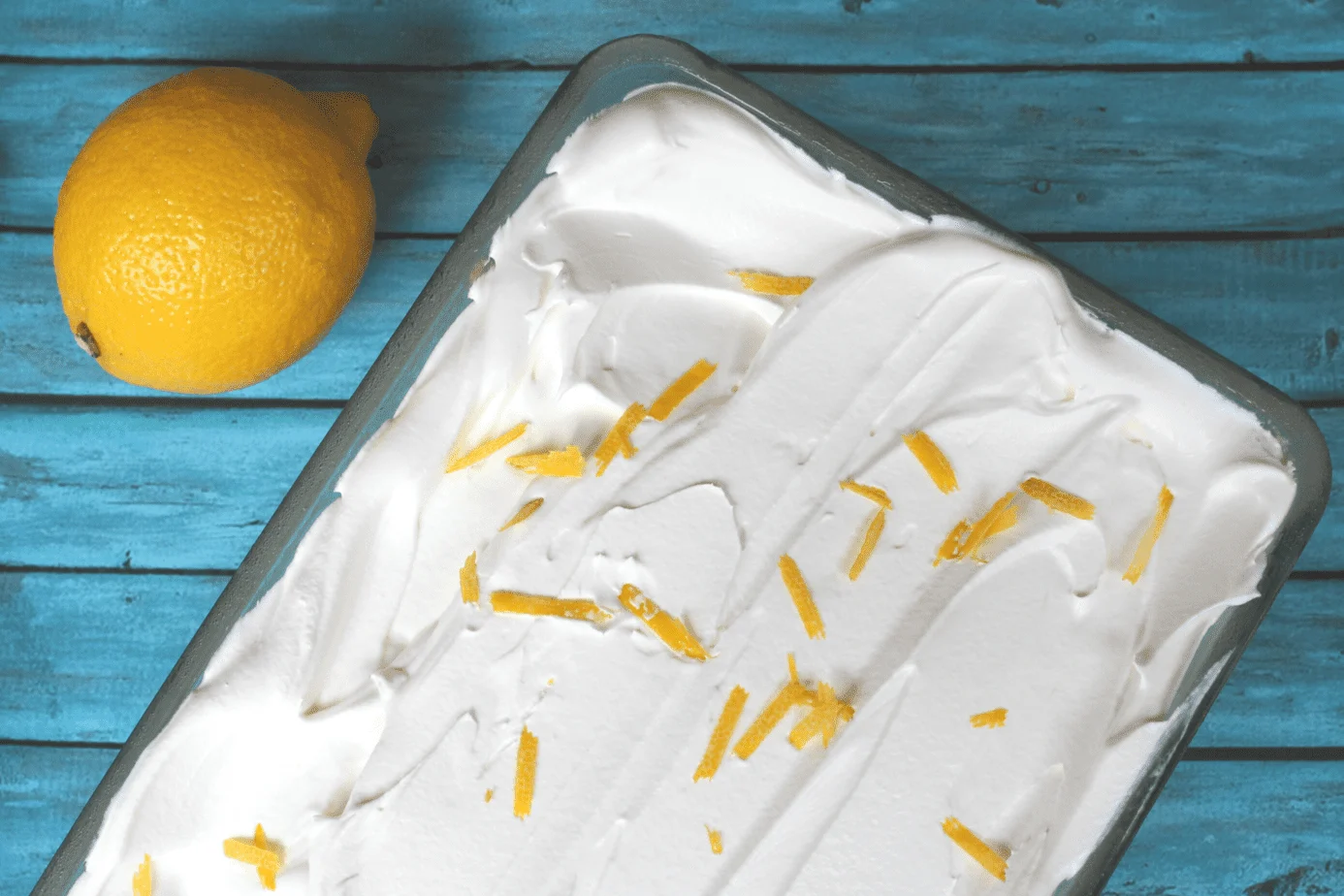 You can make the crust for this ice cream cake with crushed Lemon Oreos or Golden Oreos. Both are delicious, it is just how much lemon you prefer in your dessert.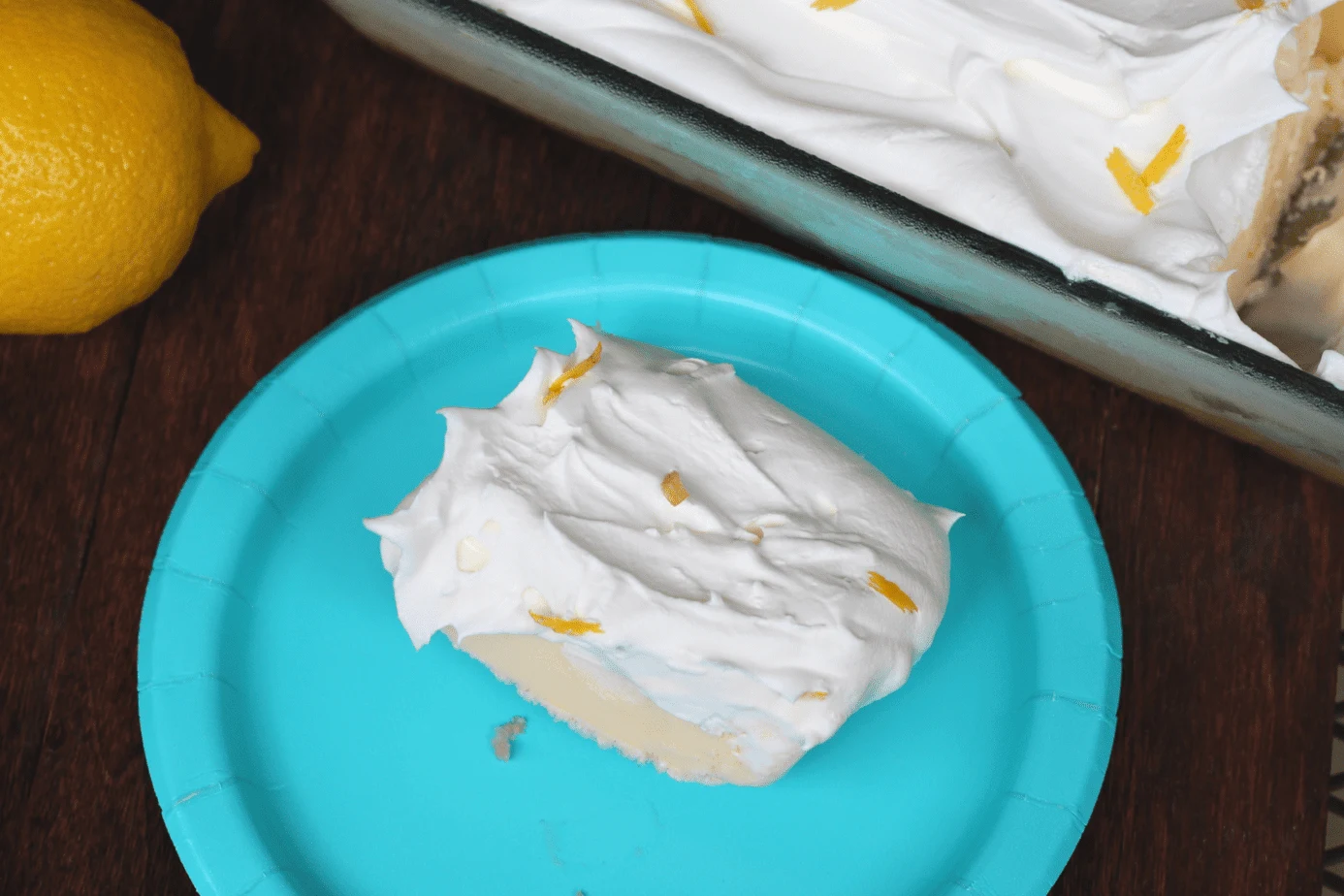 The fluffy whipped topping is a satisfying fluffy texture on top of the more dense frozen frosted lemonade layer and the crunchy oreo crust layer.
Pro tip: let this dessert thaw out on the counter for about 15 minutes before cutting and serving.
End your summer with this delicious Frosted Lemonade Ice Cream Cake!