This post was brought to you by Collin Street Bakery. All opinions are mine.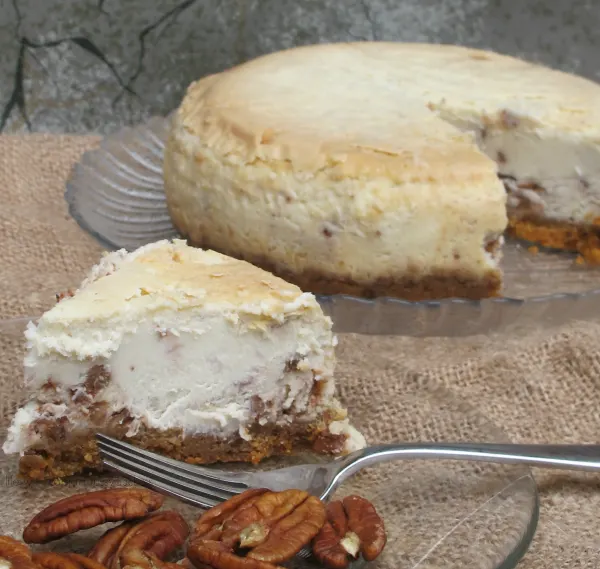 It's a great time of the year. Summer is on it's way, end-of-school and graduation events are happening, Father's Day is coming, and many picnics and family BBQs are on their way! There are many different gifts and foods to celebrate with, but what's more awesome than cheesecake? Collin Street Bakery has made it easy to give delicious, homemade desserts for gifts or keep them on hand for all of the family get togethers this summer.
This praline pecan cheesecake is absolutely delicious and definitely a real treat. The bakers at Collin Street Bakery coat the native Texas pecans in sugar and syrup to make a crunchy praline coated confection that is then mixed into the New York style cheesecake. They take care of making sure it is perfect and shipped to your doorstep when you need it.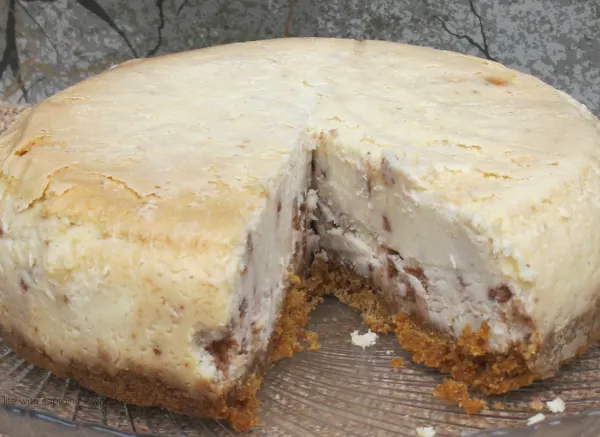 I'm always searching for the perfect, original gift for different occasions. Collin Street Bakery has a variety of delicious desserts so you will be sure to find the perfect one! Ship directly to your lucky recipient for a special surprise or have it shipped to your home so you can personalize the package! Cheescakes, fruitcakes, pies, cookies, squares, Texas pecan cakes, snacks, and more are available all year long. Find the perfect gift or summer dessert at Collin Street Bakery.