Spicy Hot Cocoa – This post has been compensated. All opinions are mine alone.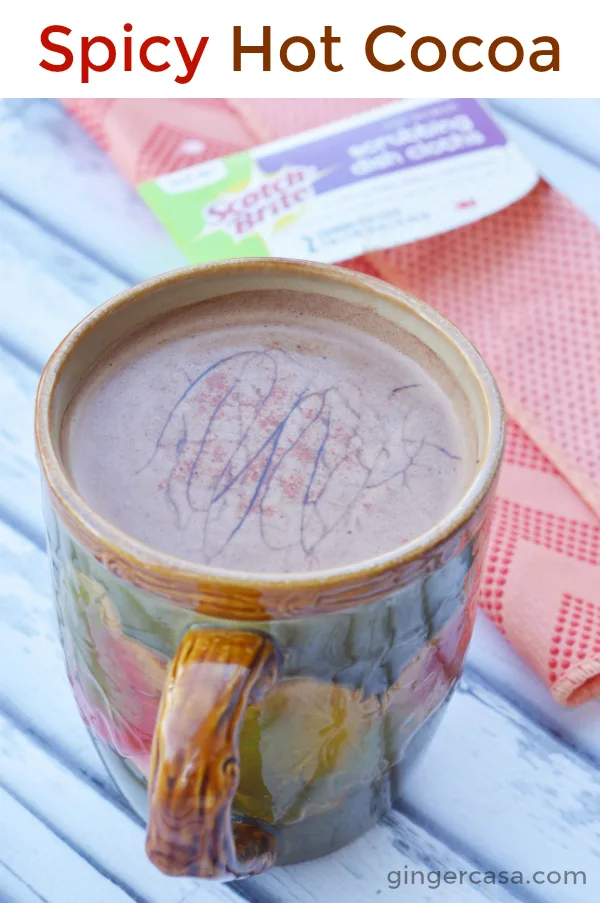 It is November in Texas which means two things for me…lots of things to do and allergies! I do not know why or what it is, but every year in mid-late November, I and at least one of the boys have allergy problems. The stress of Thanksgiving, travel, and activities, together with lack of sleep surely make them worse. This morning I woke up with a sore throat and was just feeling icky. I have found that warm beverages make sore throats from colds and allergies SO much better! If you are suffering like me, try this recipe for Spicy Hot Cocoa and feel better soon!

The main ingredient that makes this hot cocoa spicy is cayenne. Did you know that cayenne has anti-irritant properties and can also break up congestion from colds and allergies? That is why this spicy hot cocoa is both soothing and helpful when we are feeling run down.

Spicy Hot Cocoa for One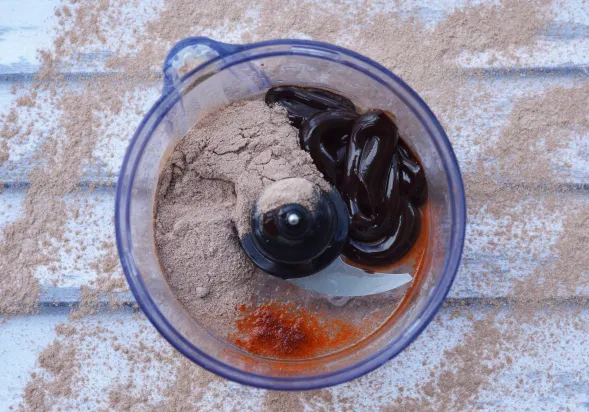 This hot cocoa is SO good and will warm you up quickly. What busy mom with a cold wouldn't appreciate a spicy drink at the end of a stressful day? The only thing about hot cocoa is that the mug always has a ring around the top and chocolate stuck to the sides. Surely I am not the only one that this annoys?
What's your go to drink for when you feel sick?

Check out my recipe for hot chocolate pudding!
Save
Save
SaveSaveSaveSave