I love that my family loves strawberries…any berries, really! We also love lemonade, so I combined the two flavors in this moist, delicious Strawberry Lemonade Bundt Cake!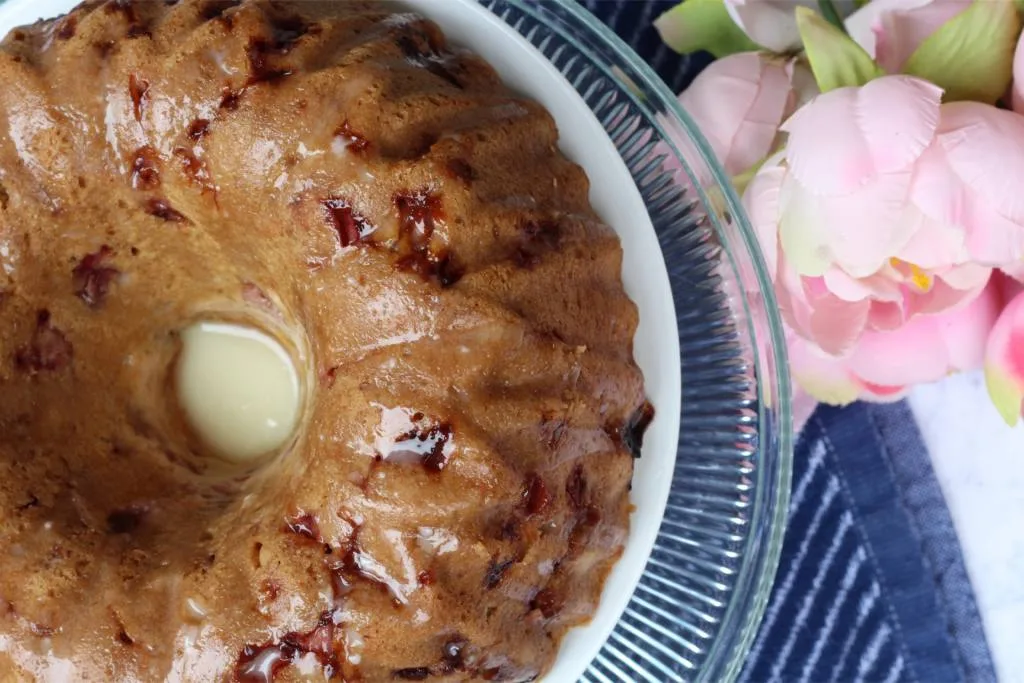 This cake is perfect for Spring, but it's also great any time of the year. It makes an amazing baby shower dessert or wedding shower dessert and would be great for Mother's Day, too! I love that it slices well and looks pretty. You can see the strawberries throughout the cake. One might think they are biting into a traditional strawberry cake but be delighted with the lemony flavor!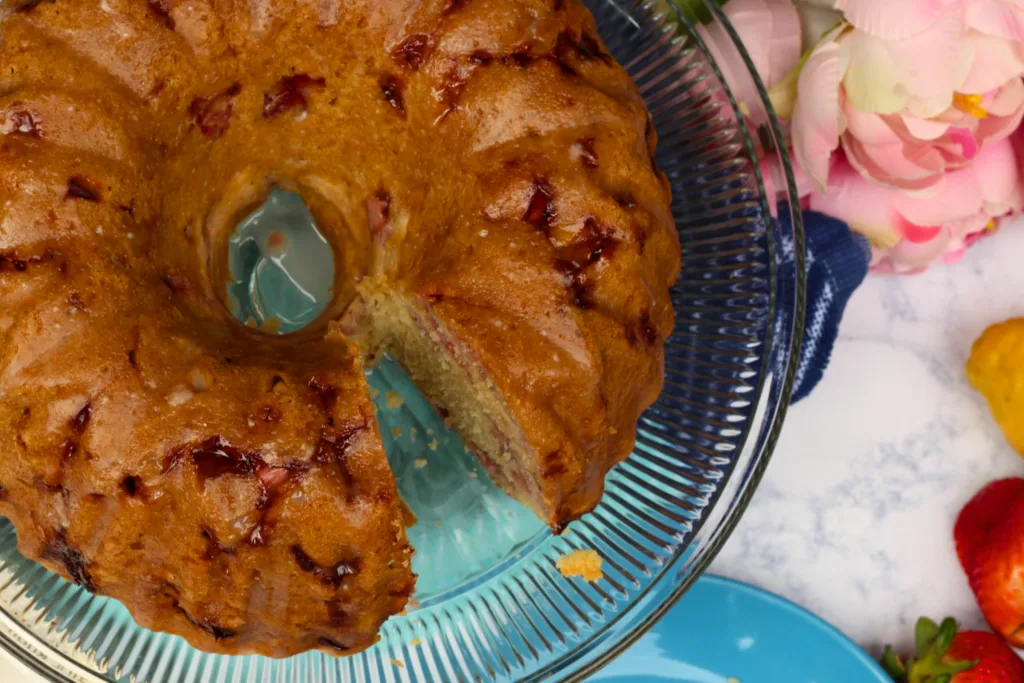 This Strawberry Lemonade Cake has a delicious lemon glaze on the top. You can add some or all of it, or omit it all, but I think it adds a delicious tangy sweet taste to an amazing strawberry cake!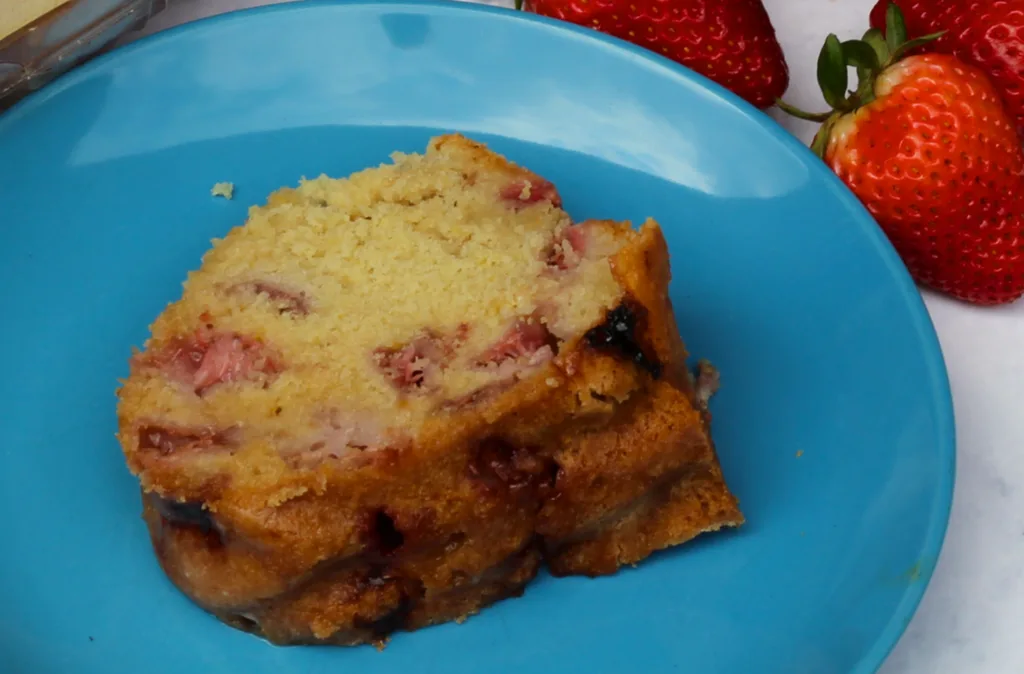 The possibilities are endless for what to serve with this strawberry lemonade bundt cake. Try it with coffee and this dairy free coffee creamer!
And I haven't tried, but you could definitely make it gluten free for those like me who cannot tolerate gluten well. I recommend a cup for cup gluten free flour.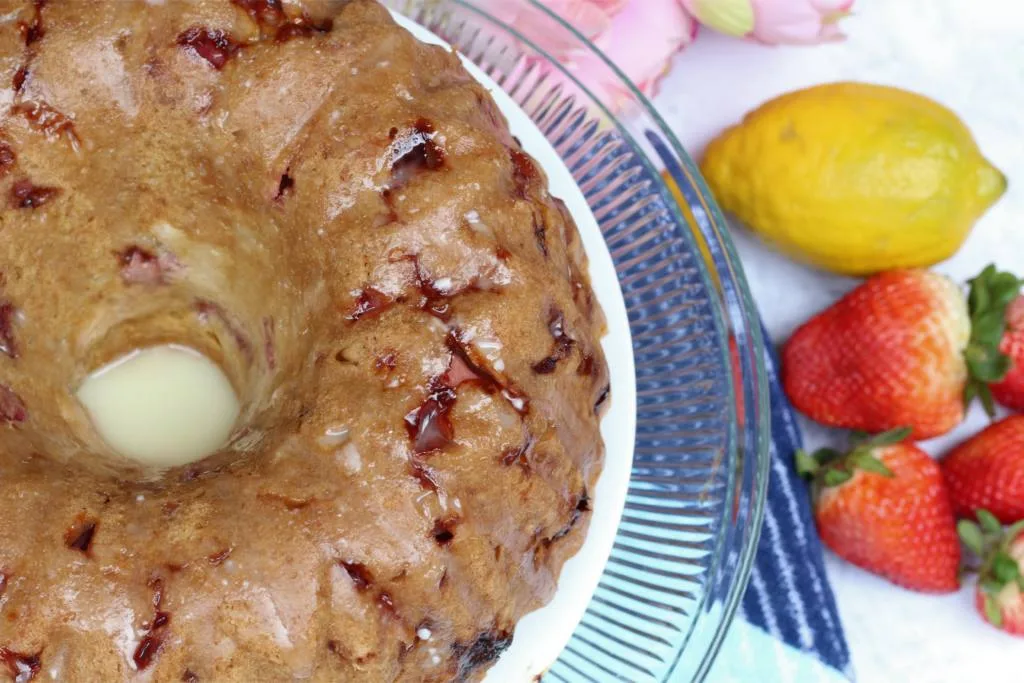 Where will you serve this Strawberry Lemonade Bundt Cake?