This post was brought to you by Epic Waters in Grand Prairie. All opinions are mine.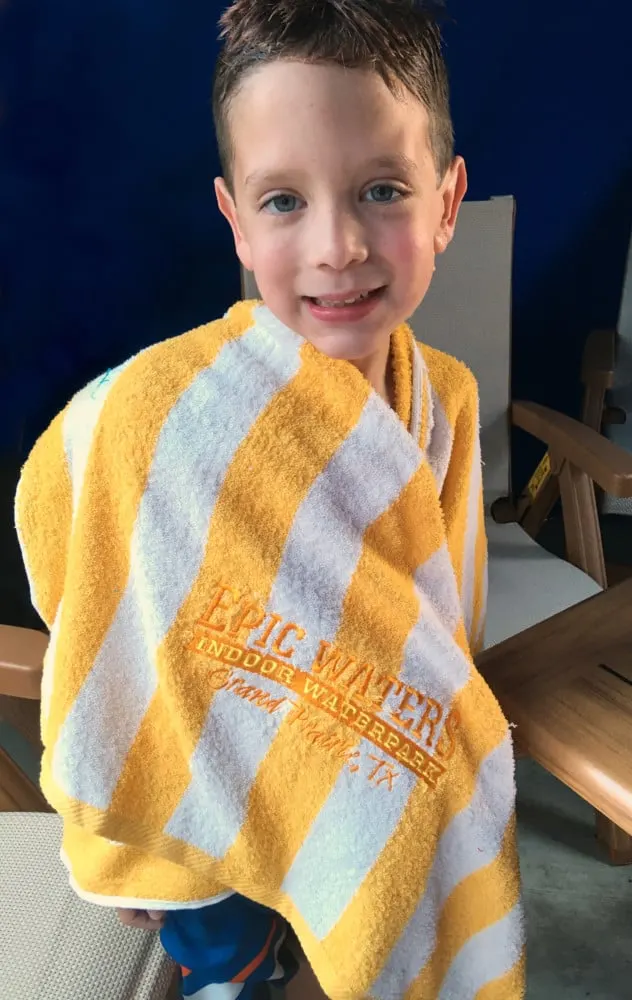 We recently made our first trip to Epic Waters in Grand Prairie, Texas and all five of us had a day of fun! Despite being in August, we went on a very gloomy day. Of course there was no concern about the weather outside, because Epic Waters is open year-round! DFW's newest indoor waterpark is 80,000 square feet of water fun for the whole family! Epic Waters has a retractable roof, eleven waterslides, an arcade, and many other attractions!
Water Fun For Little Ones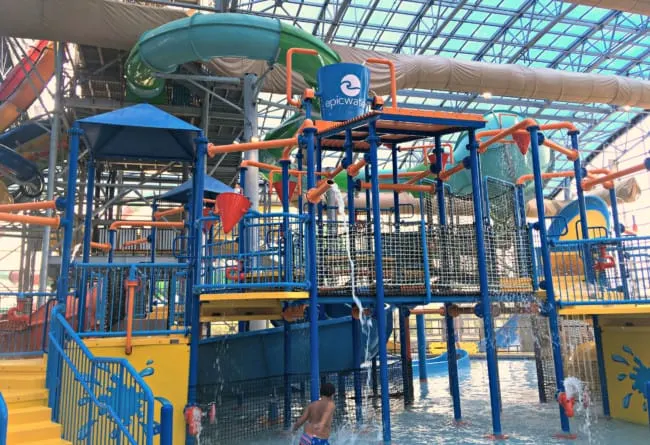 Our boys are all smack dab in the "in between" ages. Our youngest is 4 1/2 and the oldest is 9 1/2. Rascal's Roundup is perfect for little ones. All three boys had fun splashing in this area, even though is is recommended for kids 5 and under. The two older brothers loved taking the little brother around the exciting slides, geysers, sprinklers, and the 300 gallon tipping bucket made everyone squeal when it dumped! Luckily, a bell rings beforehand, leaving you lots of time to get out of there if you are not a fan of water being dumped on your head!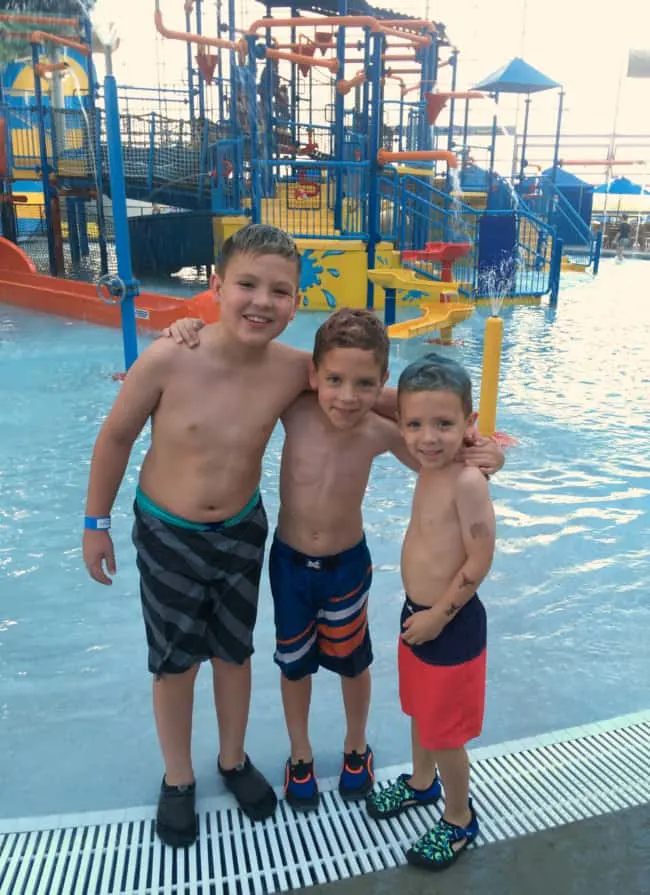 Epic Slides!
Rascal's Roundup was a great starting point and got the 4 year-old ready to attempt a slide that he was tall enough to ride – E-Racers. The boys raced Daddy down the four colorful slides and had a fun time! In fact, I think Daddy and the 4 year-old went down the E-Racers at LEAST five times!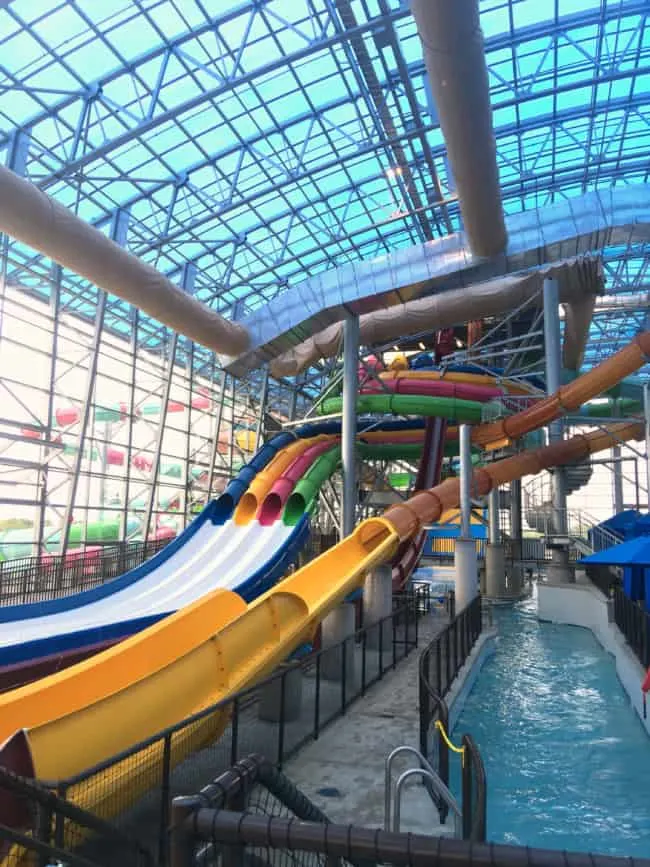 Other awesome rides that kids 48″ and up can enjoy are Yellowjacket Drop, Texas Twist, and my personal favorite, Aquanaut. The boys were all too light to ride the Lasso Loop and Prairie Plunge, which require riders to be at least 99 lbs and 48″. They will be riding these all too soon, though!!
FlowRider®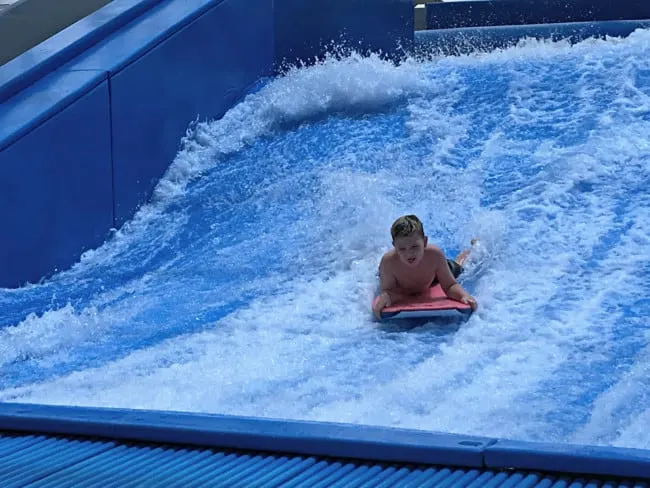 The older two and Daddy loved the FlowRider®, which riders can ride the perfect wave alone on a boogie board. It takes some practice, but they had it in no time! I loved that there were some older men surfing on the FlowRider®! It was totally fun to watch! Tip: Get in line early because there will be a line, due to the fact that only one rider is permitted at at time!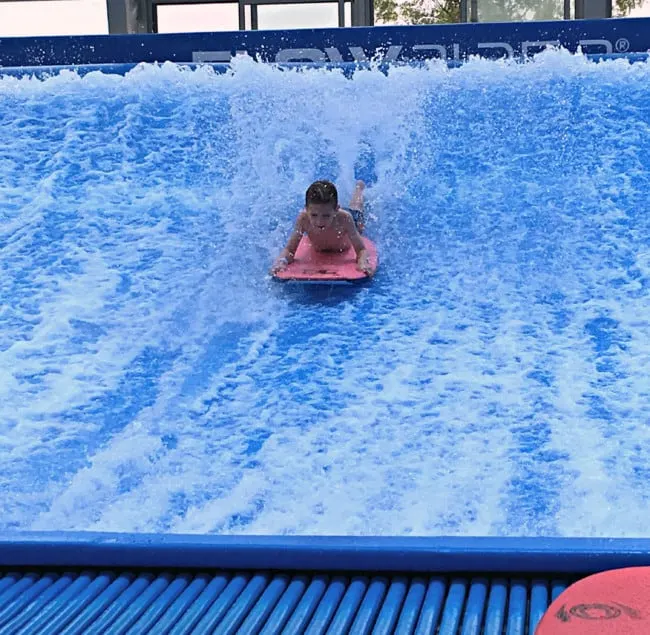 Endless Fun For Everyone!
If you are not a water lover, or just want to take a break from the water, check out the large Epic Waters arcade!
If you are not a thrill seeker or need to relax a bit, the Rio Grand is the largest indoor lazy river in Texas! Some waters are tranquil and some are not! Make sure that little ones are wearing a life jacket or are in a tube because those surges are intense! (But perfect if you are floating along in a tube!) This was our favorite attraction as a family.
The Swimming Hole is a great place to practice your swimming moves or even basketball shots! The boys absolutely loved playing water basketball.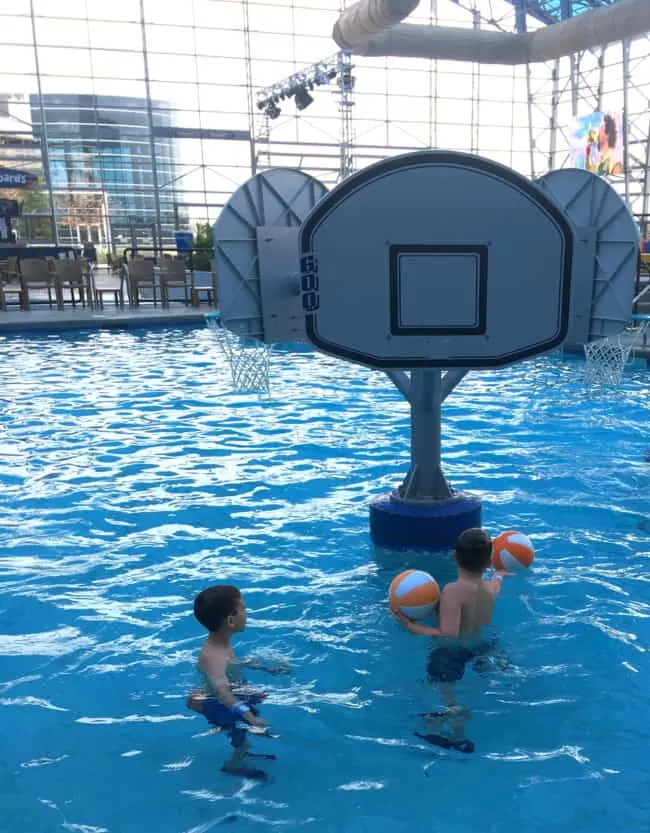 Safety First
If you are concerned that your little ones might not be safe at Epic Waters, have no fear! While you should always stay with your kids and watch out for them, there are many life jackets in many different sizes for kids. There are also many trained lifeguards positioned around the water park, always watching to make sure everyone is safe.
Cabanas
If you will be staying the day at Epic Waters, a cabana is a great idea. Visit EpicWatersGP.com to rent one for your visit. It will provide a meeting place for families, a place to take a nap in the middle of the day, a refuge for little ones who need some quiet time, a place to eat, and also a place to keep your towels!
Food
Plan to eat pizza, burgers, salads, desserts, sandwiches and more at Epic Waters! They have great food..something for everyone! Hubby tried the Epic Dog, which is a hot dog with BBQ pork and fritos, with jalapeños!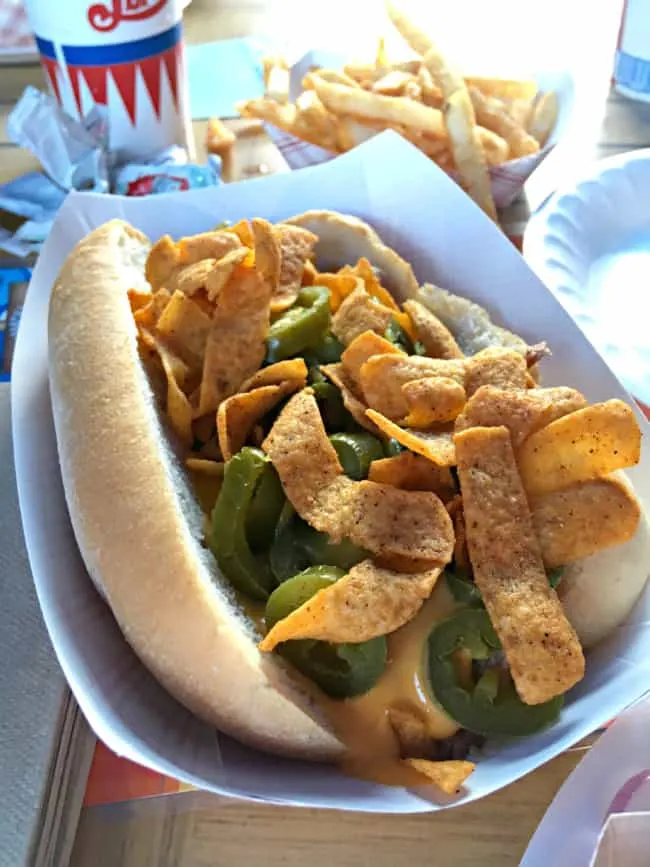 Keep Your Stuff Safe
Do not be worried about how to keep your wallet and keys safe while you enjoy the indoor water park. Locker rentals are available in three different sizes and are easy to use.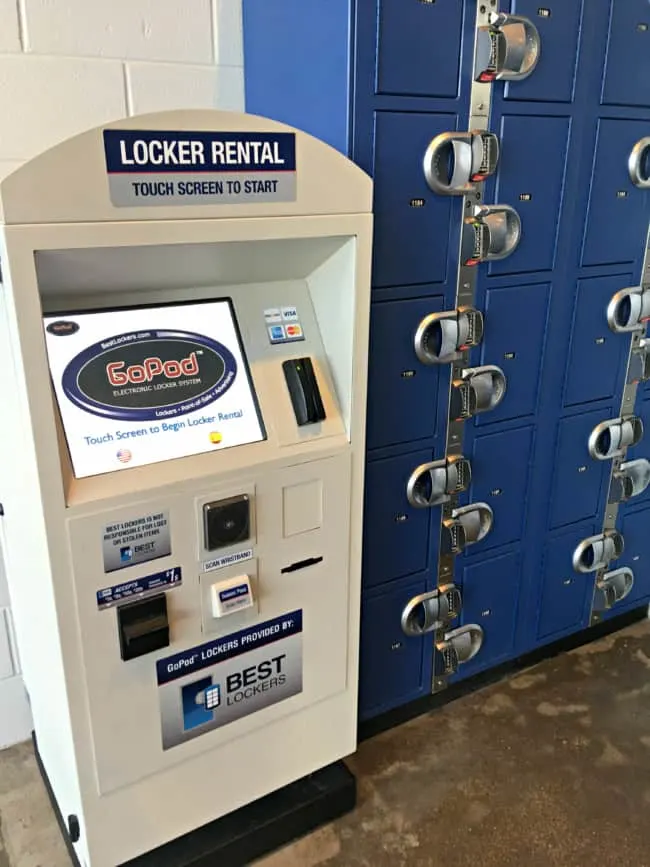 Birthday Parties and Events
I LOVE that Epic Waters is open year round for one very special reason. My boys' birthdays are all in November or December and they always want to have a pool party like some of their friends. Well now they can!! Wouldn't a pool party in December be SO FUN!? Epic Waters can accommodate groups, parties, and private events, so make sure to hop on their website and contact them!
This mom and dad were just as happy as the kids at Epic Waters!