The Captain is so excited for the Super Bowl this year! He really got into football (much to my dismay!) since the last Super Bowl and has really learned about the game. He decided to go against his Texas roots and he picked the Seattle Seahawks as "his" team. Possibly because he's a bandwagon fan, but whatever…. he's six! He wanted a Seattle Seahawks birthday cake and was thrilled with his Seattle Seahawks shirt. Russell Wilson is his favorite player and that makes me happy because he really is a great role model. So, I decided to combine his love for football and word searches and made this awesome Super Bowl XLIX wordsearch for him and I am sharing it with you, too! This would be a great addition to a homeschool curriculum, church activity, or a fun game for kids to do during the Super Bowl.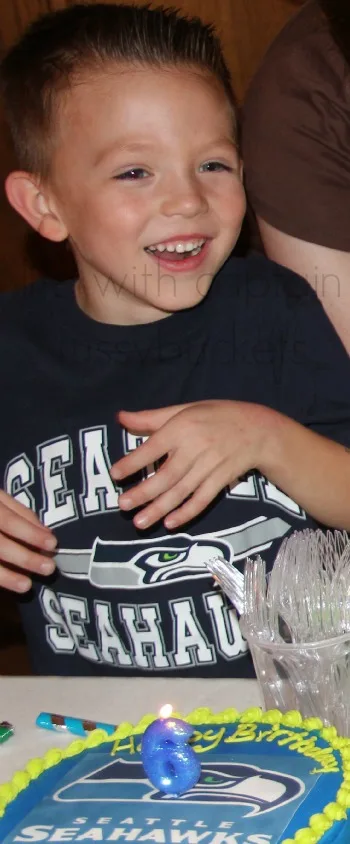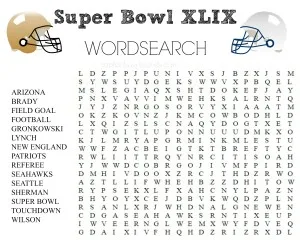 (click image to download)
And to make your Super Bowl party extra awesome, check out these awesome party foods!
Make your Super Bowl party great with this Super Bowl tablecloth for around $5 on Amazon: