School is back in session or will be soon all across America. Whether your family is doing in person school, virtual learning, homeschooling, or another variety of schooling, I believe that every teacher deserves a little teacher gift basket at the beginning of school. Yes, even if the parent is the teacher!
What should go into a teacher gift basket?
When I taught kindergarten, I liked to stock up with essentials before the school year began. A great option is to gift teachers with things that they can use in their classrooms, school supplies, an immune support dietary supplement like Sambucol®, and of course, fresh flowers! Other ideas include: gift cards for stores that sell school supplies, bottled drinks and snacks, restaurant gift cards for easy curbside pickup on those first days of school, and for the 2020 school year, fun face masks for teachers to wear!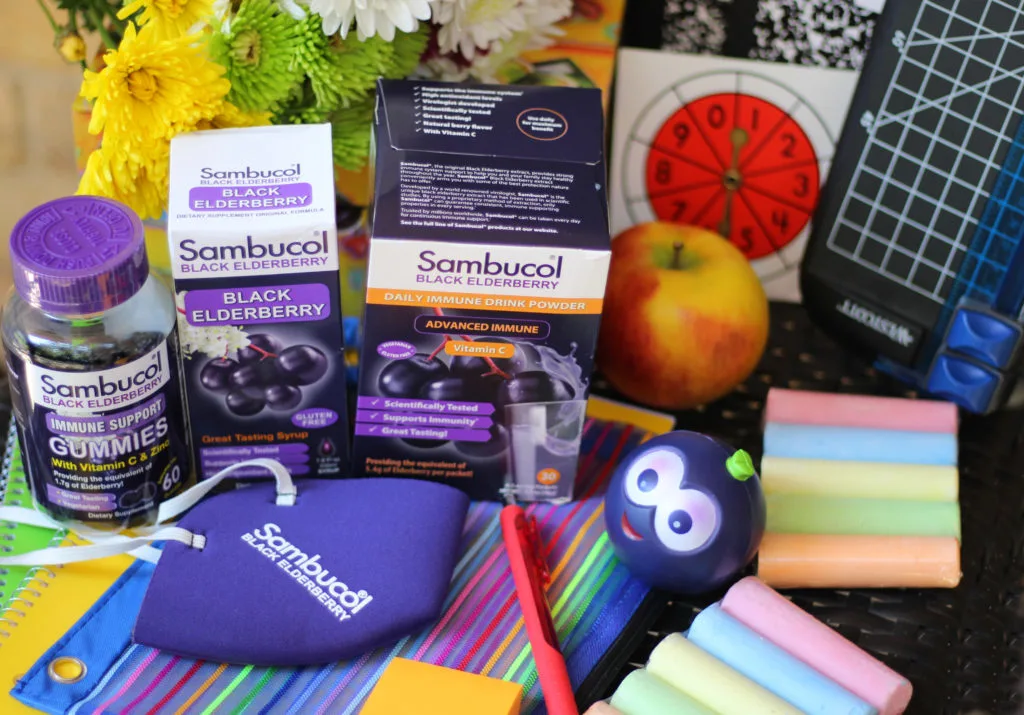 Sambucol Elderberry Products
Sambucol® is the original Black Elderberry extract. Strong immune system support is provided to families stay healthy throughout the year. Sambucol is a unique black elderberry extract rich in immune supporting flavonoids. Black elderberries contain more antioxidants than blueberries or cranberries! These products are great to add to your arsenal to build up the immunity of not only yourself, but the entire family.
offer natural immune support
Black Elderberry is high in antioxidants and has been used for thousands for years.
Sambucol gummies are pectin based, sweetened only with pure cane sugar, and contain no artificial flavors or colors.
They are gluten, nut, soy, dairy, and egg free.
The gummies are suitable for vegetarians and vegans and can be used by adults and children from four years old.
There is only 1 g of sugar per gummy.
One 30-count bottle of Sambucol Black Elderberry Gummies typically retails for $12.99 and a 60-count bottle for $24.99. Purchase Sambucol products at Amazon, Walmart, Target, CVS, Walgreens, GNC, The Vitamin Shoppe, Ralphs, Vons, Safeway, and Kroger. To find a store near you, visit the Sambucol page.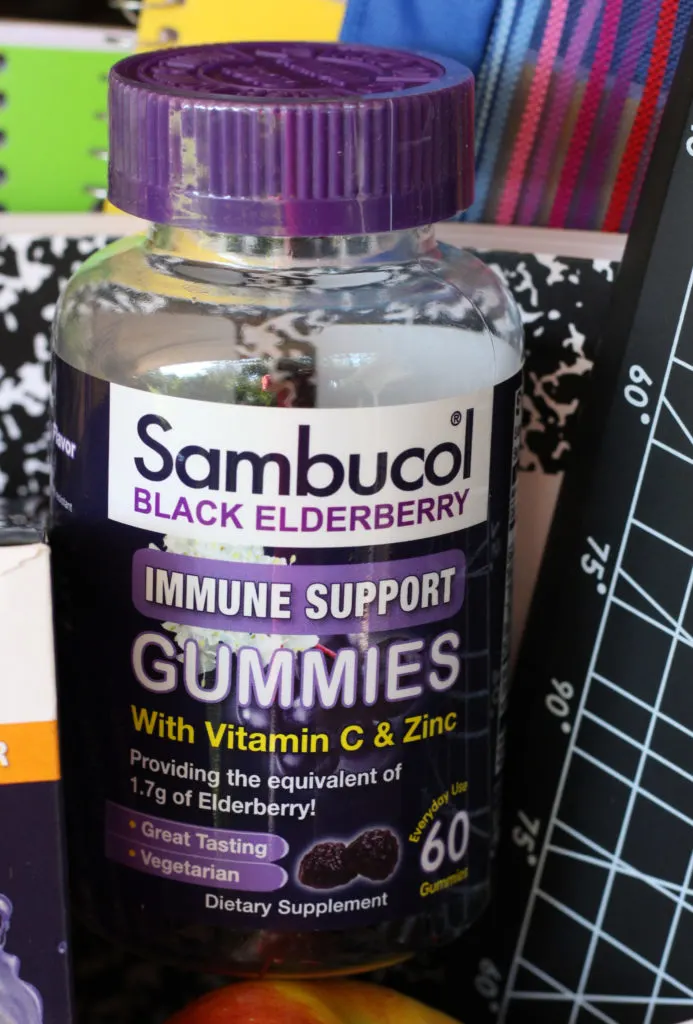 My family has used Sambucol gummies before, but this daily immune drink powder was new to me. You simply mix it with water or another beverage and it becomes a great tasting immunity drink! This is a great way for a busy teacher to hydrate and also build up his/her immunity during the school day!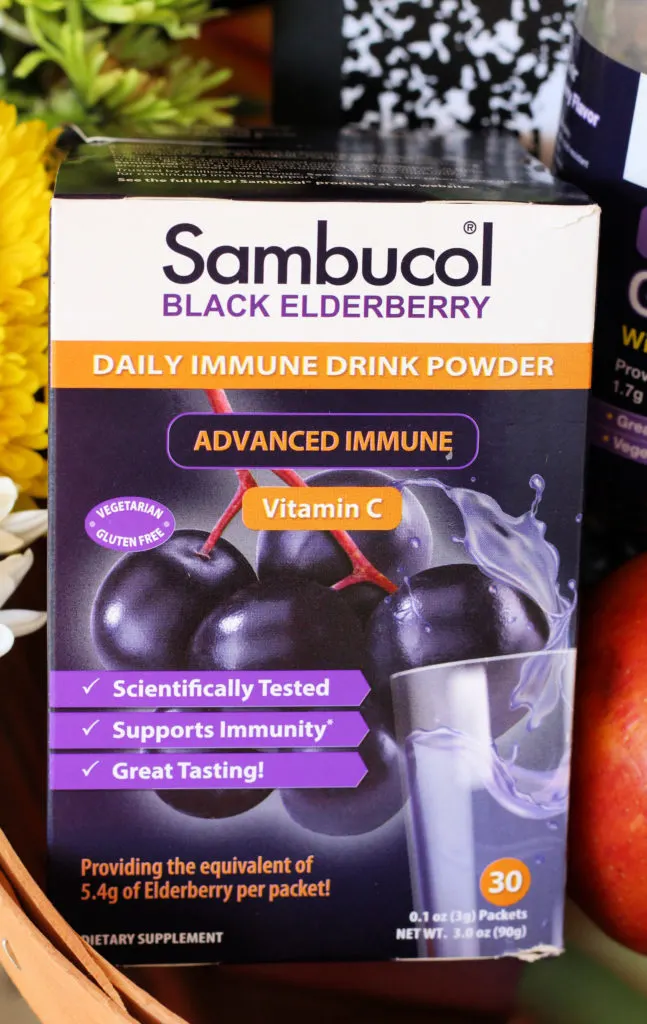 I think gifts for teachers are a great way to encourage our hard working teachers at the beginning of each school year. They work SO hard and being a former teacher and also a child of two teachers, I know that they and their families, too, make many sacrifices to educate kids every single day. Every single gift teachers get, no matter how big or small, and every word of appreciation are encouraging and help them realize how much they are loved!
Consider making a teacher gift basket for your child's teacher, a friend who is a teacher, or even your spouse if they are the teacher in your home! I hope everyone has a great school year!