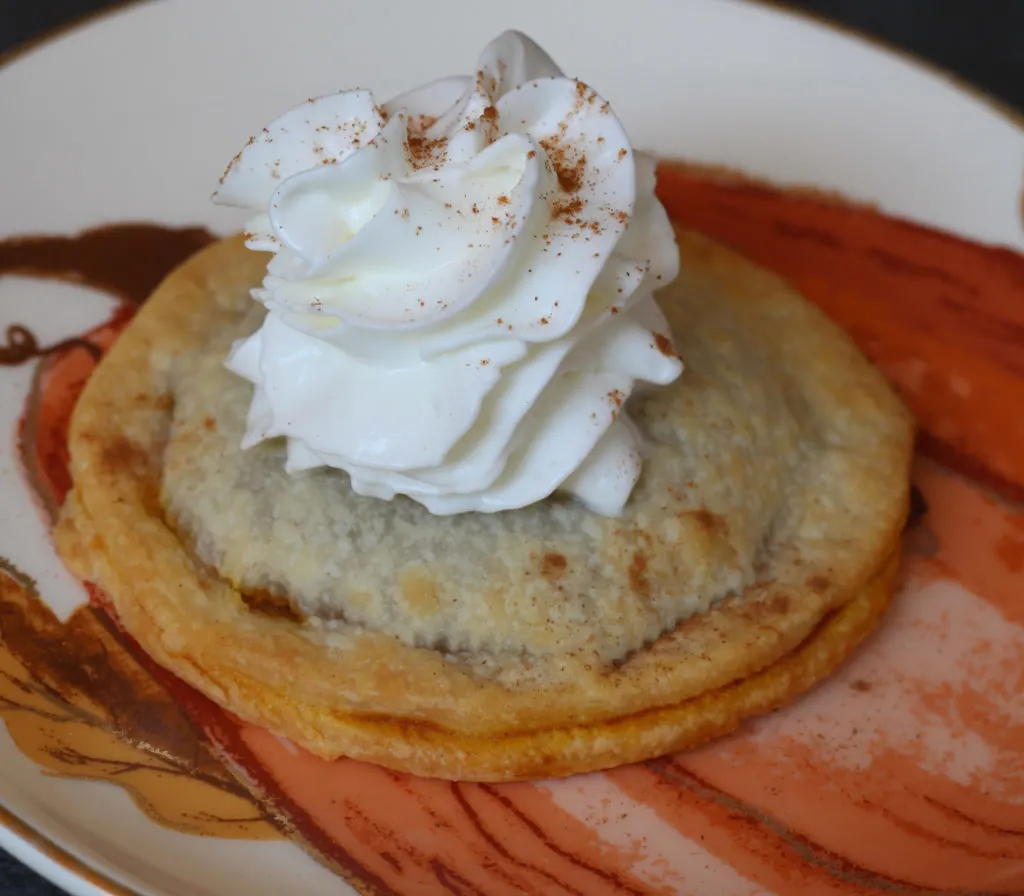 I love Fall. It is THE BEST time of the year, by far. Pumpkins, falling leaves, cooler temperatures, and pumpkin pie spice make it my favorite! I made these Air Fryer Pumpkin Pie Pop Tarts to celebrate the most wonderful time of the year! (sorry, Christmas fans!)
Air Fryer Pop Tarts are super simple to make. Get the recipe for my strawberry air fryer pop tarts and nutella pop tarts, too! And, well, since they are made with pie crust, you could totally call them pumpkin hand pies, too, but well, I don't. It's your right though, if that's what you prefer! I just don't like the word "hand" in anything I eat, really. Speaking of…hand spun milkshakes. Does that gross anyone else out but me?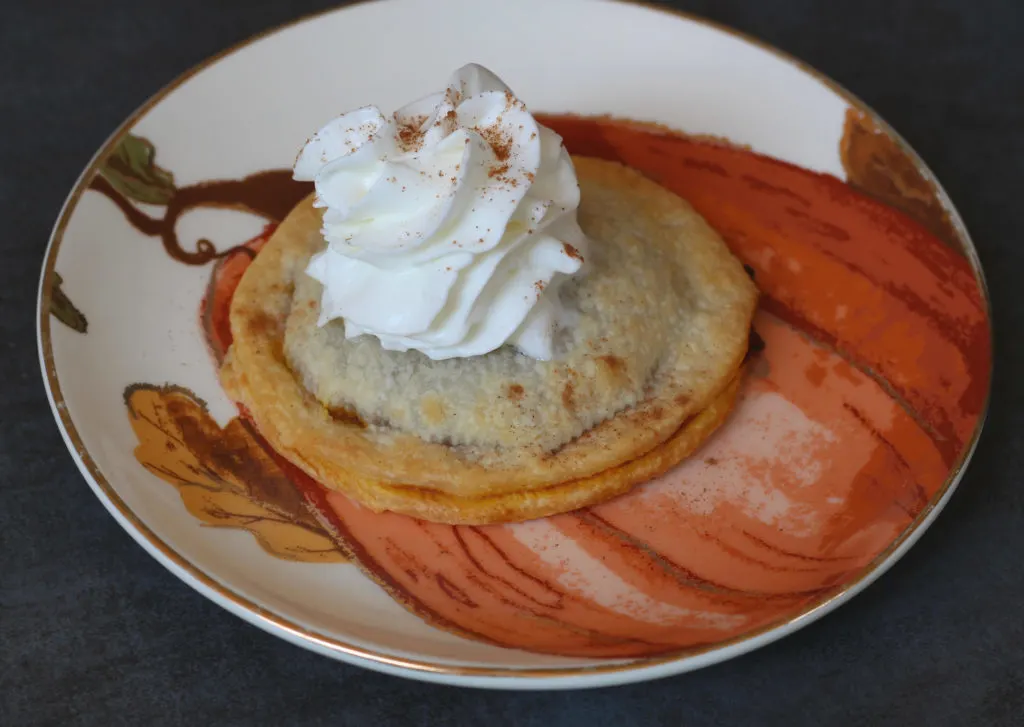 On with the pies…the air fryer cooks these up super quick, so you can enjoy them for a busy morning breakfast or a snack OR a dessert. Just dollop some whipped cream or ice cream on top, and it's like Thanksgiving at your house, any time of the year!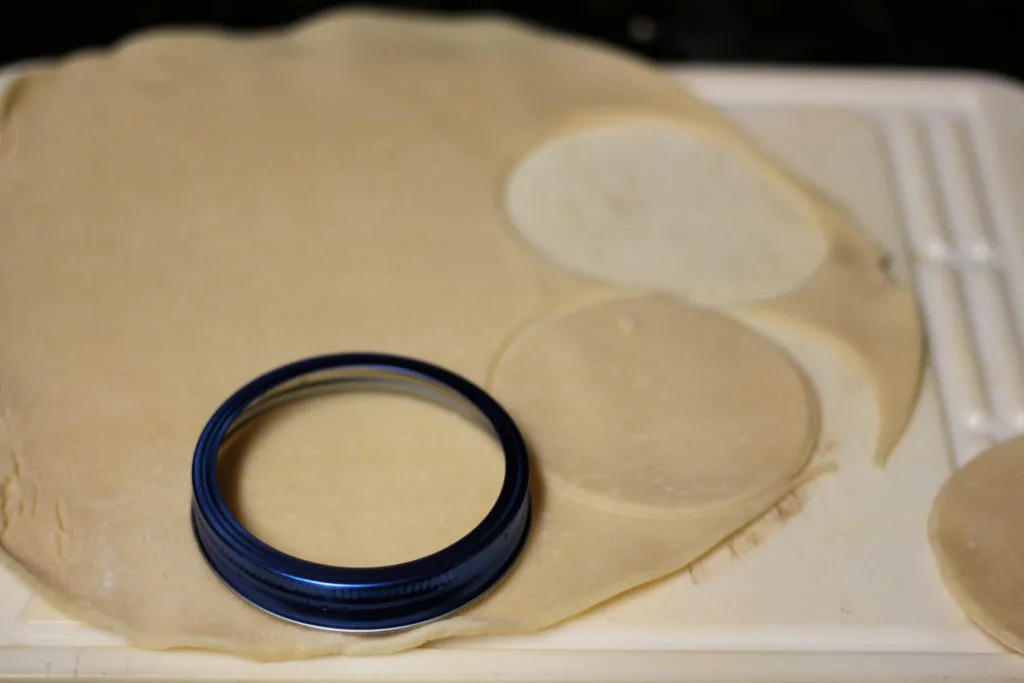 The hardest part of the recipe is rolling out the pie crust and cutting circles (or other shapes) out of the dough. And really, that's not hard at all!
Dollop some delicious pumpkin puree, sugar, and pumpkin pie spice mixture on top of each dough circle and the hard work is done!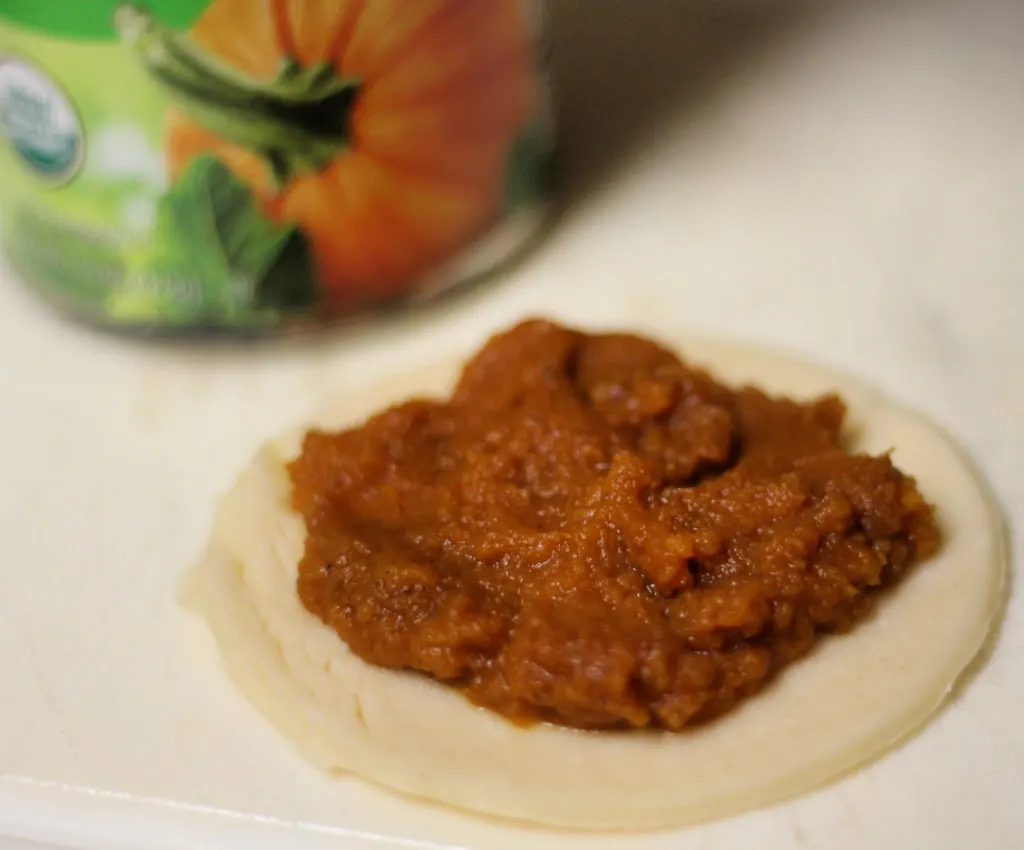 Add the top circle, crease the edges, cook in your air fryer, and breakfast is served!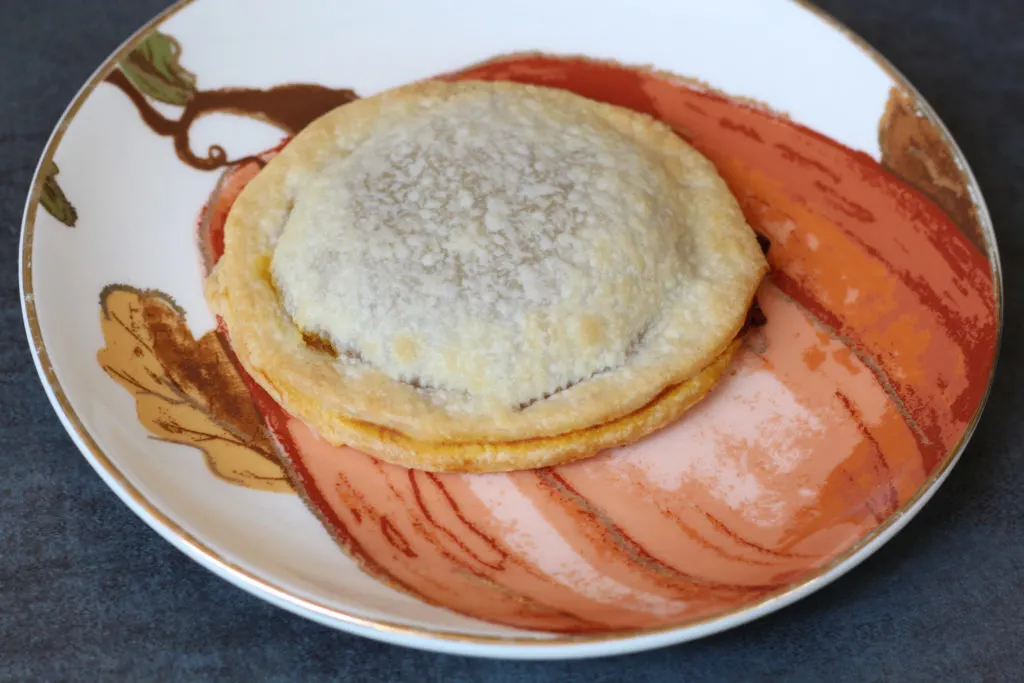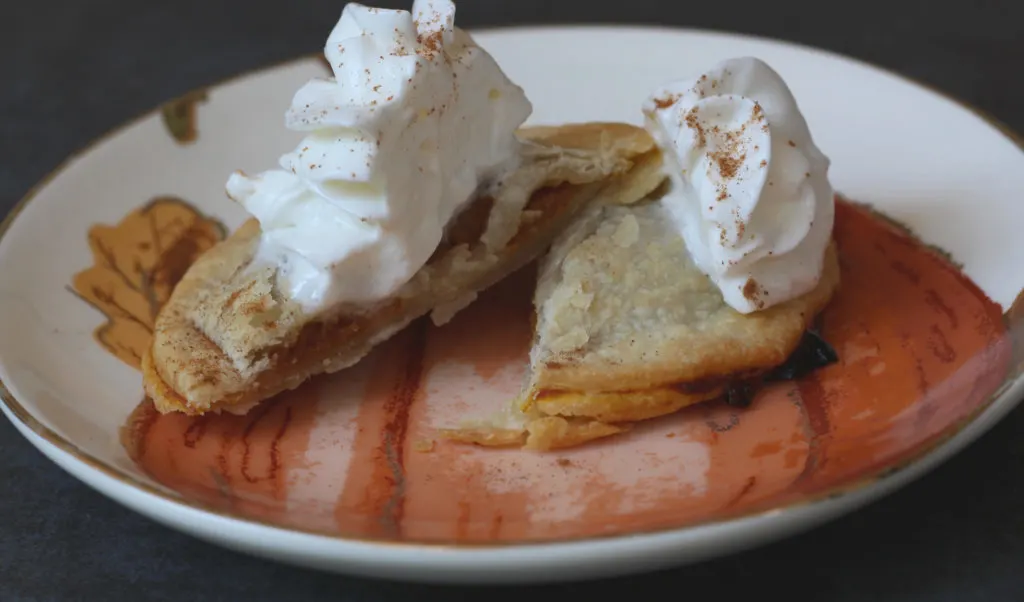 These Air Fryer Pumpkin Pie Pop Tarts are SO good! Enjoy!